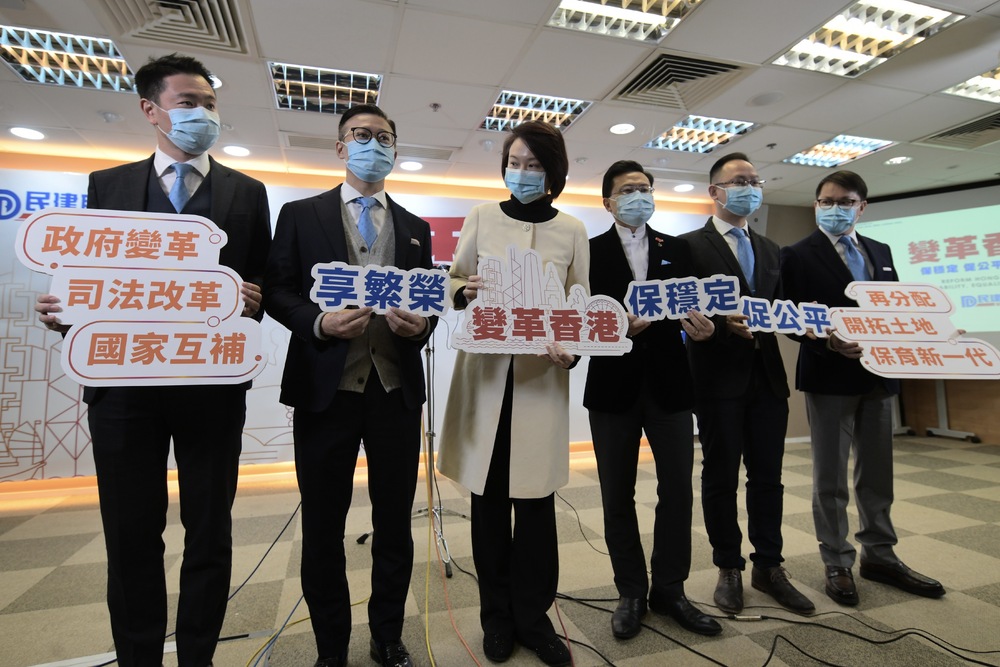 Campaign blitz for reform in government, judiciary
The biggest pro-Beijing party has launched a large-scale campaign advocating changes in Hong Kong, including judicial reforms.
The Democratic Alliance for the Betterment and Progress of Hong Kong has budgeted HK$1 million to place advertisements to gauge public opinion on introducing reforms to government structure and increasing the efficiency of the civil service.

Another focus is reform of the judiciary, including an improved mechanism on complaints against judges.

The campaign will last for six months, during which ads will be put up at the Cross Harbour Tunnel and Tai Lam Tunnel and on buses, minibuses and taxis. DAB members will also speak to the public about the reforms.

The DAB said Hong Kong needs to seize the moment to eliminate bureaucracy after the anti-epidemic work in the past year revealed that the administrative system did not move with the times.

"Unless we have a strong and proactive government, we cannot execute anything even if we have good blueprints or proposals," chairwoman Starry Lee Wai-king said.

She said the administration has not changed since the handover in 1997, except for including the accountability regime for politically appointed officials.

"We think that through reform, it could be effective to ensure Hong Kong would be governed by patriots," Lee said, adding that reform is necessary for the sake of the city's stability, equality, and prosperity.

She said national security and stability are the fundamentals for the city's development and that Hong Kong's high degree of autonomy should not be mutually exclusive from the central authorities' overall jurisdictions over the SAR.

Lee said the enactment of the national security law could facilitate the one country, two systems policy.

Holden Chow Ho-ding, DAB vice chairman, said the public has high hopes from the judiciary.

He urged reforming the legal system by following Britain's practice of establishing a judicial conduct investigations office. "This could better the current mechanism that deals with complaints against judges' conduct."

Chow said the Legal Aid Department should be a gatekeeper when handling judicial review applications as the service has been abused in recent years.

He added there is a lack of cooperation among departments in government and often they shift the responsibilities to other departments.

"The process for new infrastructures is abnormally lengthy," Chow said. "The construction of the Tuen Mun Western bypass has not even started after over 10 years and they now have even changed the name of the project."

DAB also proposed changes in the civil service framework, economy, housing, youth policies and social welfare systems.