Businesswoman and local NPC deputy Pauline Ngan accuses private hospitals of 'taking advantage of the pandemic to rob people's money'.
Private hospitals have been urged to charge less for Covid-19 testing services as a way to contribute to Hong Kong's anti-epidemic efforts.

The calls came as a local deputy to the National People's Congress, the country's legislature, accused private hospitals of "taking advantage of the pandemic to rob people's money", after she was asked to pay what she considered a hefty fee of more than HK$2,000 for a Covid-19 test.

Tim Pang Hung-cheong, spokesman for the Patients' Rights Association, also urged authorities to consider giving out allowances for residents to get tested at private hospitals if needed.

"I can understand that running a private hospital is kind of a business. Maybe the government can subsidise the general public for some service there or the private hospitals can forgo some fees as a way of assuming social responsibility during this difficult time," he said.

Currently, the government offers various ways for people who have no symptoms or who are not subject to compulsory testing to get screened for their own sake.

They can obtain a deep throat saliva specimen collection pack from designated distribution points and return the sample to a collection point. They can also take a self-paid test at community testing centres. The charge is HK$240.

But with the city's testing capacity overwhelmed amid a fifth wave of infections, it could take days to obtain results. Some who cannot wait, such as those who need rapid test results to attend work meetings or return to their workplace, have turned to the city's 13 private hospitals, which can charge much more than a government facility.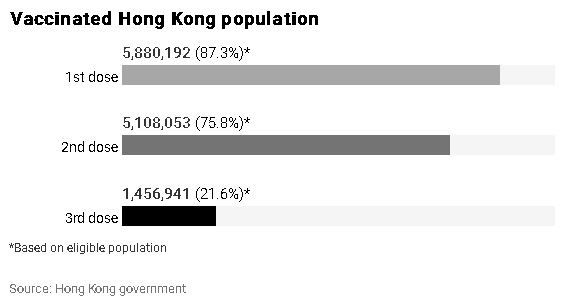 A check by the Post found that deals for a PCR test ranged from HK$620 to HK$1,470. They included fast-tracked results in two to five hours, sometimes with doctor consultations, making it an appealing option for rich and middle-class residents.

Hong Kong Sanatorium and Hospital charges HK$620 per test at its Island East outlet. A Covid-19 antibody test costs HK$1,060, while a package including both tests is priced at HK$1,620.

Gleneagles Hospital in Wong Chuk Hang offers a HK$1,450 package that includes a doctor's consultation, combined nasal and throat swab test, and a test report with a health certificate.

At Hong Kong Adventist Hospital in Tsuen Wan, the cost of a deep throat saliva real-time PCR test is HK$1,000, with combined nasal and throat swab screening or a nasopharyngeal test priced at HK$1,470. The hospital said there was 24-hour specimen collection with results ready after two to five hours.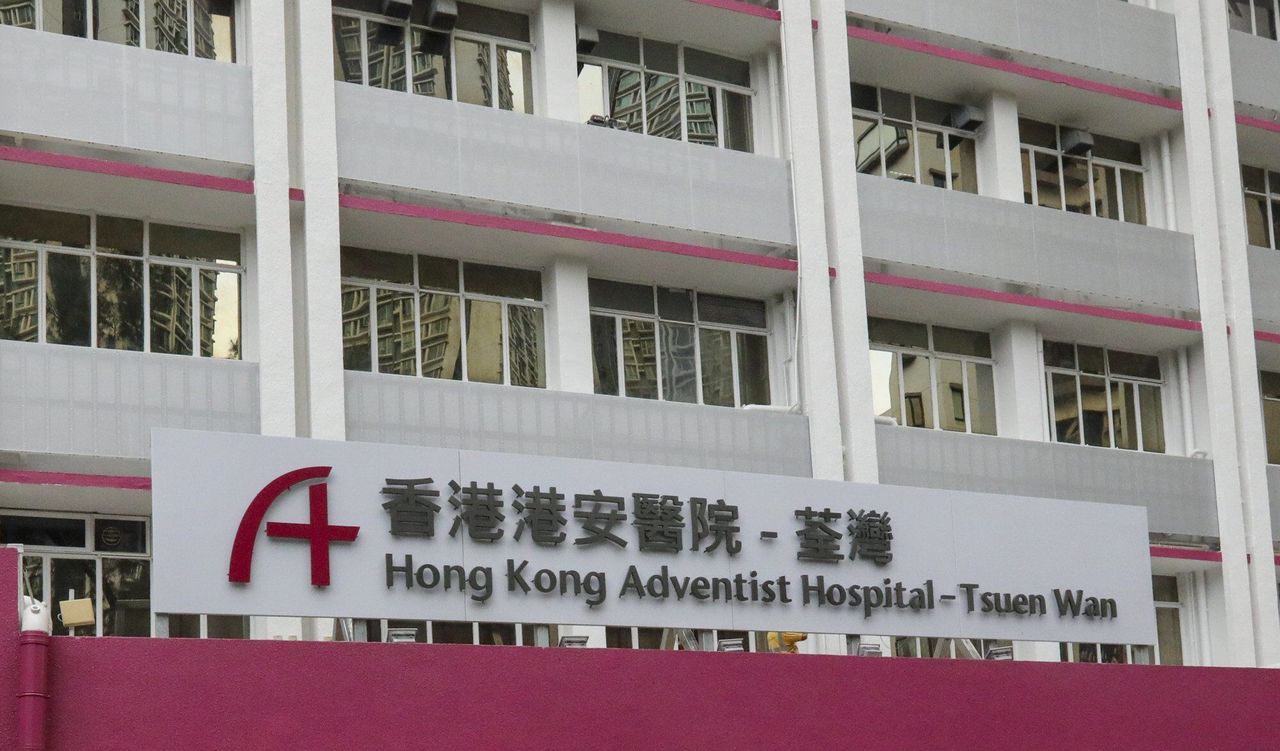 Adventist Hospital in Tsuen Wan.

In an online post, local NPC deputy Pauline Ngan Po-ling, also a businesswoman, cited her own experience at Adventist Hospital.

"I arrived at about 9am … the hospital lobby seemed so deserted and there was no queue. I was asked for HK$2,170 for the test," wrote Ngan, who claimed a family member took the test there the day before and was charged HK$1,720 while a friend was charged around HK$1,400 two days earlier.

She was told there was surcharge for doing the test on Saturday and an additional charge of HK$450 for the services of the doctor who helped collect the specimen.

"I was thinking it was a robbery," Ngan wrote. "Under the chilly weather, the elderly and young babies were queuing in open areas outside public hospitals for treatment.

"At this critical moment of the anti-epidemic battle, these private hospitals are still aiming at making money, without lending a helping hand even when they have no business. One can't help feeling 'chilled' when seeing the display of such insensitivity."

Beijing has asked all sectors to work together to win the war against Covid-19 in Hong Kong. On Friday, local tycoons and major business leaders pledged to rally resources and pitch in to help anti-epidemic efforts during an online conference hosted by central government liaison office director Luo Huining, who stressed that unity and action were most important.

Speaking to the Post on Sunday, Ngan added: "I was told I had to pay a higher fee because I have to see a doctor while taking a test on Saturday.

"I'm puzzled by the hospital's lack of a clear standard and transparency for charging for the test."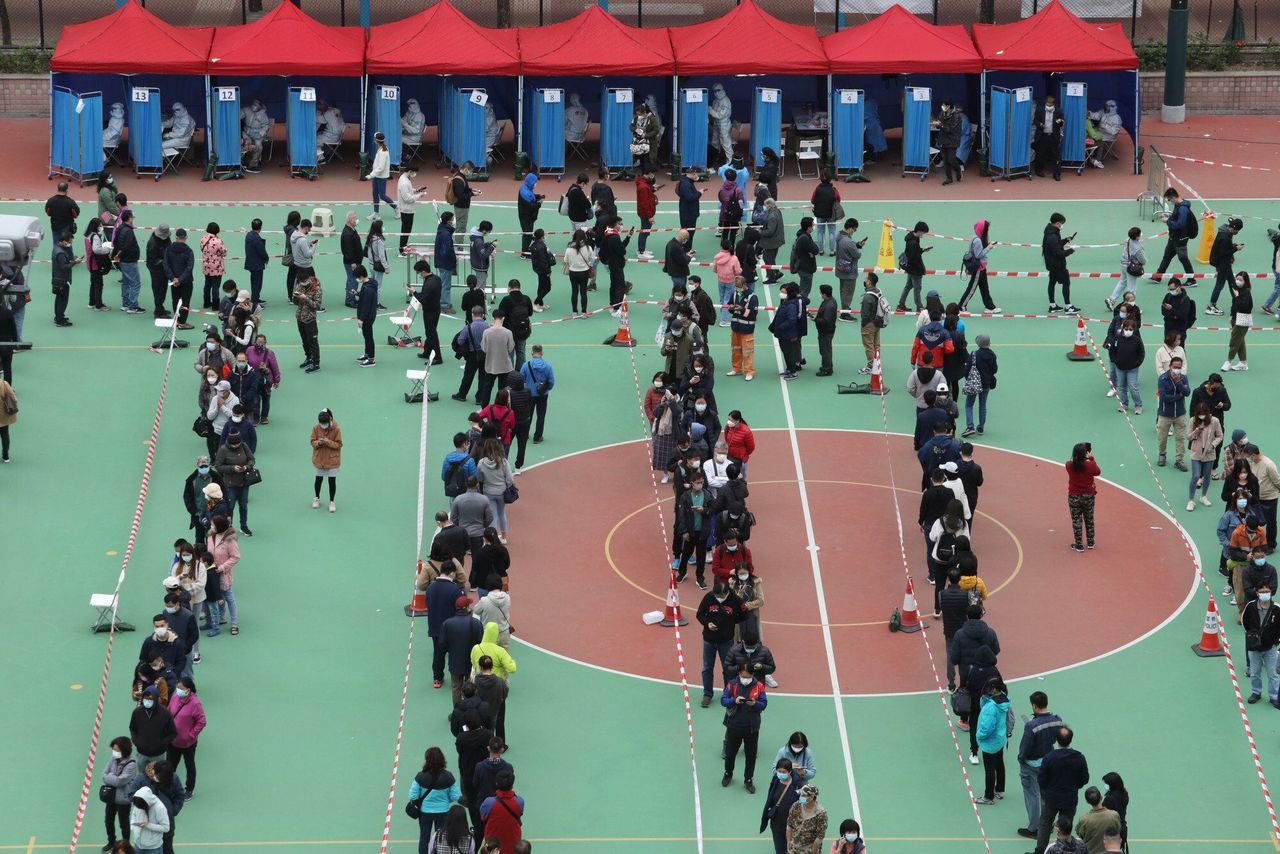 Testing capacity in Hong Kong is at its limits.

Contacted by the Post on Sunday, a hospital employee said HK$2,170 was charged on Saturday for a PCR test, HK$700 higher than from Monday to Friday because there was no outpatient service that day.

"Those doing the tests on Saturday need to consult a doctor at the hospital's urgent care centre," the employee added.

A spokeswoman for Gleneagles said there had been a steady increase in demand for PCR testing in recent weeks but no change had been made recently to the price.

Legislator Ben Chan Han-pan also urged private hospitals to adjust their charges for Covid-19 tests.

"Some private hospitals require you to do a Covid test before you can be admitted for other treatment. They are basically making the tests an admission ticket," he said.

"I can appreciate that they have a business to run. But can they not lower their charges a bit to make their services more affordable to the general middle-class people?"