Industry leaders say antibody screening supports the expansion of quarantine exemptions for financial executives to other sectors.
Industry leaders have urged Hong Kong officials to relaunch cross-border business activities in the city by expanding the Covid-19 quarantine exemptions for financial executives to cover more sectors, arguing that antibody testing allows for a widening of the system.

The calls to reopen Hong Kong to business travel were made on the back of a new antibody screening requirement being imposed on senior bankers and other top finance professionals seeking quarantine-free entry, while the government is also under pressure to extend the privileges to executives who are medically unfit for vaccination.

"With this additional [antibody] test, the government should also expand its quarantine exemptions to other business sectors and allow exempted businesspeople to freely go about the city," said Chan Kin-por, the city's insurance sector lawmaker.

"There should be a certain level of trust between the government and the exempted persons. There is no need to confine their activities."

Fully vaccinated senior executives in the finance industry can apply for an exemption to the quarantine arrangements required for arrivals to Hong Kong, subject to a series of conditions which has been expanded to include testing positive for coronavirus antibodies.

The requirement was confirmed on Tuesday after city leader Carrie Lam Cheng Yuet-ngor announced a day earlier the halving of mandatory quarantine to seven days for all fully vaccinated arrivals from lower-risk destinations who passed antibody tests, taking effect as early as June 30.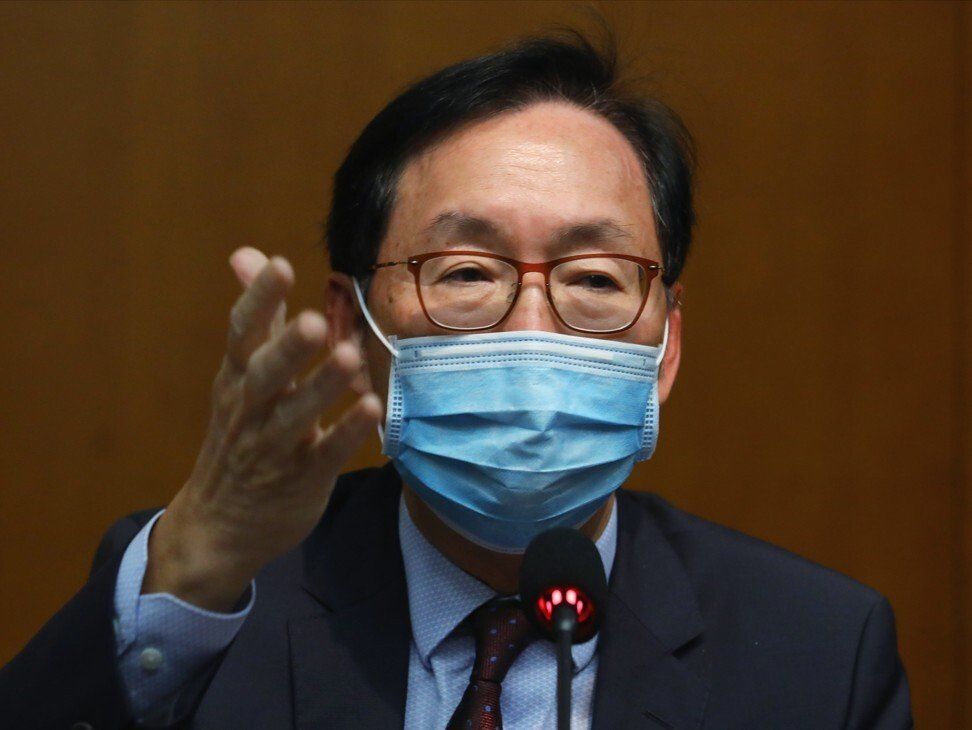 Chan Kin-por, the insurance sector lawmaker in Hong Kong.

A spokesman for the Financial Services and the Treasury Bureau said the antibody testing requirement was in force with immediate effect for finance executives seeking quarantine exemptions.

"The relevant test must be conducted by an accredited local medical laboratory, and a positive result is valid for three months," he said.

The spokesman said a positive result would reduce the self-isolation period for an exempted person from 14 to seven days.

Those who have not previously tested positive for antibodies over the relevant period will have to be screened in Hong Kong on arrival and await the results in a designated quarantine hotel.

Several categories of workers arriving from overseas have been exempt from mandatory hotel quarantine, provided they are fully vaccinated and return negative tests for Covid-19.

Covering groups such as crew members of aircraft and vessels, government officials and senior management of statutory financial institutions, the list was expanded in late May to include senior executives of the financial sector and listed companies.

The privileged status applies to city's bankers, stock brokers, fund managers, insurers, and the directors of 500 listed companies. Each financial company is allowed to put forward four senior executives each month for the quarantine exemption.

They must agree to be subject to medical surveillance by Hong Kong's health authorities, provide a full itinerary of their stay and use point-to-point transport for their designated activities.

Chan said that, now antibody testing was an additional requirement, quarantine exemptions should be opened to other sectors.

There should also be a relaxation of the scheme's most stringent requirements, such as a monthly quota for exempted persons and the provision of full itineraries, he added.

"Other sectors should enjoy the exemptions so more executives could come over to do business," Chan said.

"I have heard many complaints that the current exemption conditions are too harsh and they should be relaxed. Since the antibody test is very reliable, businesspeople should have more freedom to go about Hong Kong."

Simon Je, founder and chairman of Hong Kong International Blockchain and Financial Association, said the government should also extend the exemptions to those executives who were medically unfit to get jabbed.

"The current exemptions seem to rule out those who have the need to do business in Hong Kong but can't take the shots due to medical grounds," he said.

"These businesspeople could be subject to some other stringent testing requirements such as regular Covid-19 antigen rapid tests to enjoy the quarantine-free arrangement. I can't see why they can't be exempted from quarantine."

Executive Councillor and lawmaker Jeffrey Lam Kin-fung agreed the antibody test could pave the way for unlocking more business activity in Hong Kong.

"The antibody test could help ensure public health. The government could consider further relaxing the exemptions to other sectors," he said.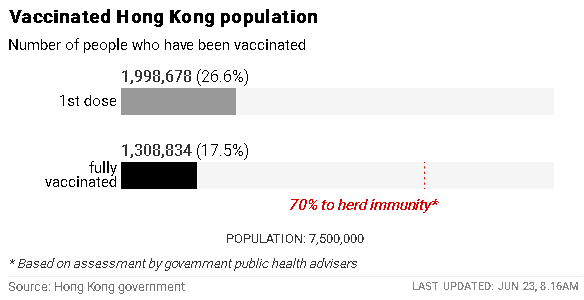 Lawmaker Christopher Cheung Wah-fung, representing the finance sector, said the additional testing requirement for exempted executives arose from how the industry did business.

"Some exempted persons such as crew members are confined to a certain venue and they don't need to go around the city so there is no need for this additional requirement for them," he said.

"But for financial sector's executives, they need to go to different places to attend business activities so the government has imposed this antibody testing requirement to ensure public health," he said.

Cheung said the tests could be conducted quickly at Hong Kong airport and would not cause any inconvenience for business executives.

"We anticipate that the antibody test is a condition for further opening up our borders," he added.