Hong Kong Land Transport Alliance says drivers are under pressure because of rising fuel prices and Covid-19 pandemic but cannot pass on soaring costs.
A land transport alliance representing tens of thousands of Hong Kong drivers has urged the government to regulate petrol prices and offer more subsidies to ease the burden of inflation on their livelihoods.

The Hong Kong Land Transport Alliance, consisting of more than a dozen transport groups, spoke on Wednesday on behalf of public bus, minibus, taxi, local and cross-border truck, school bus and container tractor drivers hit by the rising fuel costs and the Covid-19 pandemic.

The alliance said fuel costs accounted for 40 per cent of drivers' overall operating expenses, and that the state of the economy, battered by the pandemic, meant they could not pass on the soaring costs to passengers or clients.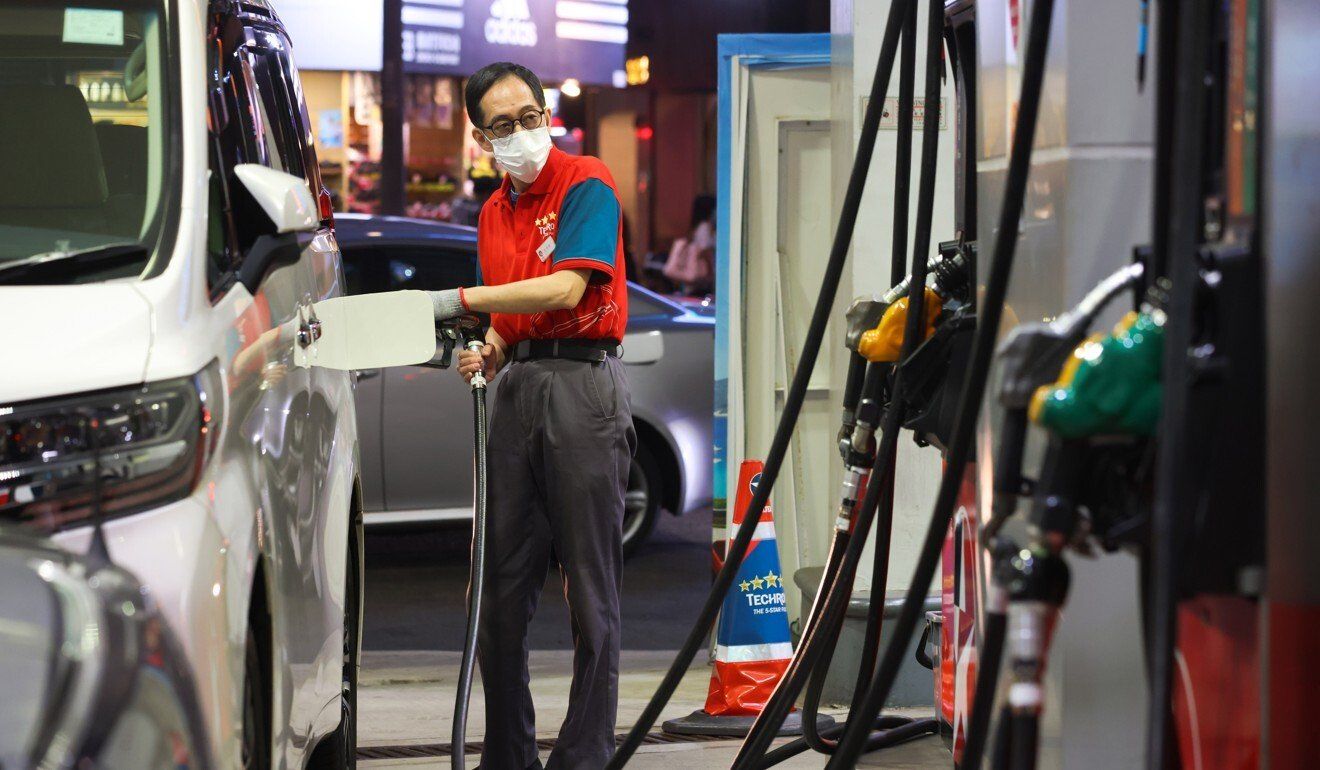 A man tops up fuel at a petrol station. The price of diesel has increased more than 50 per cent to over HK$17 per litre in October.

Liberal Party lawmaker Frankie Yick Chi-ming, who represents the transport sector, said both freight and passenger transport were "heavily affected" as fuel was a necessity, adding that "the skyrocketing prices will be passed on to consumers through other products or fares at the end of the day".

Hong Kong does not regulate petrol prices on a free market principle but pump prices are among the world's highest due to surging land costs for building fuel stations, along with higher costs in imports, government tax, wages and marketing.

Yick said whether the industry could weather the difficulties depended heavily on the government's support.

The government had previously launched an anti-epidemic fund to help the transport industry, offering one-off fuel subsidies for heavy-duty vehicles, non-franchised buses and school buses.

Minibuses and taxis received a subsidy of HK$1 per litre of fuel or one third of the actual fuel expenditure for one year.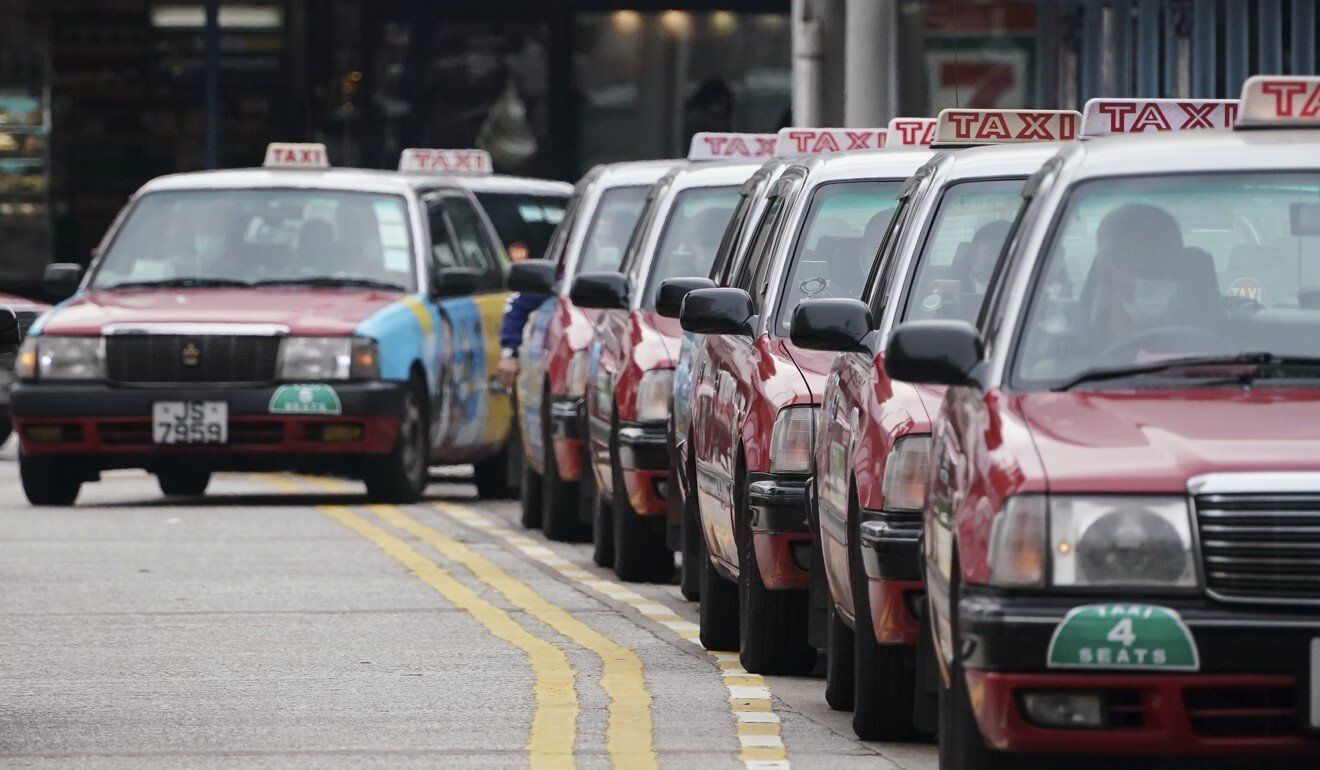 Taxi drivers were among those who received a subsidy to help offset the rising fuel prices.

The subsidy was not extended after it ended in June, with the government saying the easing of Covid-19-related social-distancing restrictions meant that residents could resume outdoor activities and use public transport more frequently again.

The retail price of diesel has increased by more than 50 per cent to over HK$17 per litre in October from HK$11 per litre last year. Prices at petrol stations with liquefied petroleum gas have also doubled from more than HK$2 per litre in May of last year to more than HK$4 per litre earlier this month.

Stanley Chiang Chi-wai, the alliance's convenor, said the lack of subsidies and soaring fuel prices had put huge pressure on drivers.

"The government can't blame the price all on the so-called 'free market' in the Hong Kong economy, and not come up with laws or regulations but allow all the oil companies to raise the prices," said Chiang, who is also chairman of the Hong Kong Land Transport Council.

Drivers would quit and turn to better-paying jobs if rising costs became too much of a burden for them, Chiang added.

Ling Chi-keung, chairman of the Public Light Bus General Association, said the minibus sector had lost half of its drivers since the pandemic.

The soaring fuel prices meant drivers had to pay more to top up petrol for their routes, while the sector had been struggling to attract young people to join the industry as most of its drivers were above the age of 70.

Non-franchised buses and cross-border buses have ground to a halt for nearly 20 months due to the pandemic. The remaining routes serving schools, employees and residents have been cut dramatically and the number of passengers dropped sharply to less than 70 per cent, according to Matthew Wong Leung-pak, chairman of the city's Public Ominbus Operators Association.

Drivers of school buses usually sign a two- or three-year contract and cannot subsequently change the fees.

The price of diesel has risen to HK$17.75 per litre in October, a 15 per cent increase in just nine months from its January mark of HK$15.4 per litre.

"We can't pass the price to parents," said Lam Chee-ping, chairman of School Buses Operators Association Ltd. "The industry has no choice but to swallow the price by ourselves."