Hong Kong Red Cross Blood Transfusion Service issues plea, saying amount collected daily has dropped to under half of target.
Hong Kong's Hospital Authority has called on residents to donate blood, with its inventories "depleted" amid the coronavirus pandemic.

In a statement issued on Friday, a spokesman for the authority's Hong Kong Red Cross Blood Transfusion Service urged people to come forward as soon as possible to help patients in need.

"Amid the pressure of the fifth wave of the epidemic, social activities are reduced and blood collection has therefore dropped significantly," he said.

"With collection barely reaching 200 to 300 units daily since the beginning of March, the supply is not sufficient to meet the daily blood demand from local hospitals."

The spokesman added that a sufficient blood supply was crucial at accident and emergency departments for critical operations, as well as for urgent procedures such as organ transplants. Fresh supplies are also needed for thalassaemia and blood cancer patients.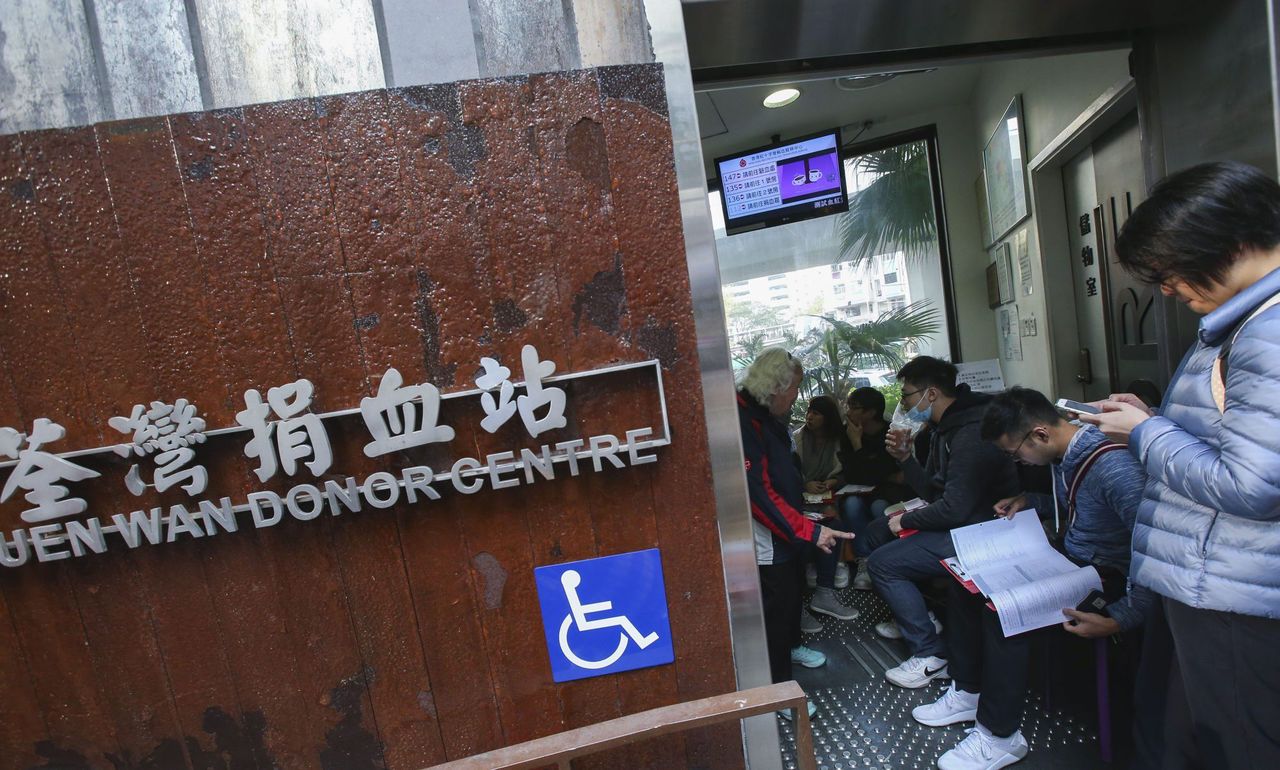 Hong Kong's Hospital Authority has called on residents to donate blood amid a shortage of supply during the pandemic.

According to the service's website, only 321 packs of blood were collected on Thursday – under half the daily target of 650.

Its blood inventory is especially short of blood type A, with remaining storage estimated to run out in five to six days. Blood types O, AB and B remained at acceptable supply levels, but could only also last for seven or eight days.

Nine of the city's 11 blood donor centres remain open daily, and can receive donors aged 16 or above, in good health and weighing 41kg or more.

Depending on their symptoms and recovery, those who caught Covid-19 or who were close contacts of a confirmed or suspected case can donate blood after a minimum period of 14 days.

The spokesman added that stringent measures were in place to safeguard blood safety and infection control.

"All blood collection sites are thoroughly disinfected and donors are required to put on masks, check their temperature and sanitise their hands before entering the donation areas."

He added that blood donors were advised to make appointments by calling the service's hotline or a donor centre. They can also make bookings on the service's website or through its mobile app.

The service has issued 15 emergency appeals for blood donations since the start of the pandemic in January 2020. Seven of those appeals were issued in 2020, five were issued last year, and three have been issued so far this year.