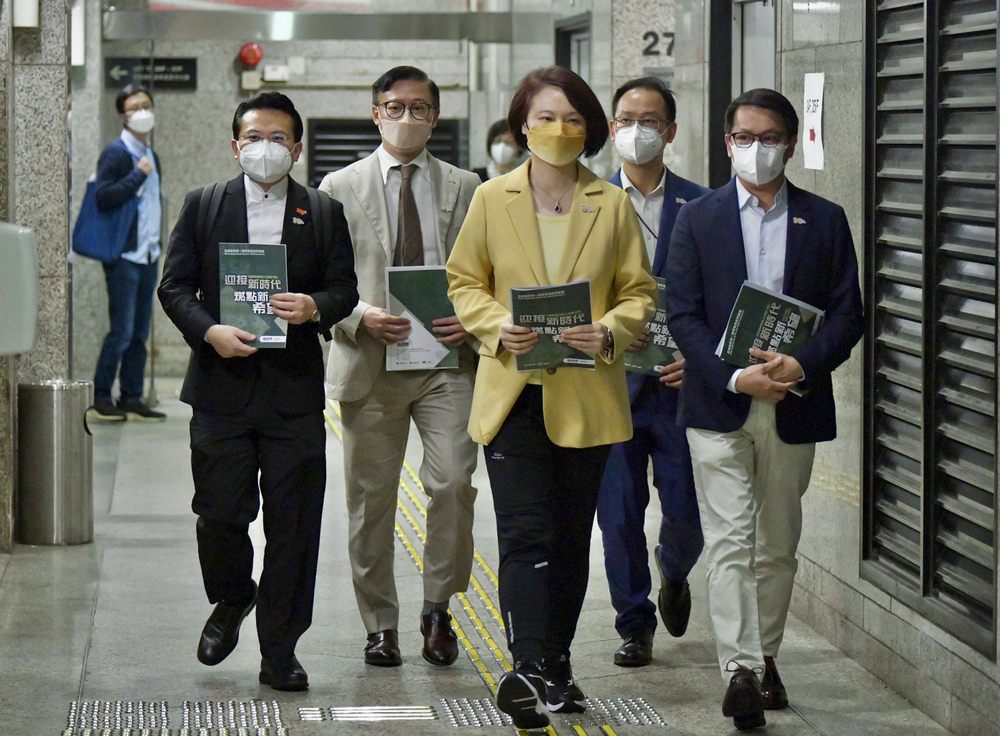 Cabinet murmurs grow as John Lee sizes up political and biz talent
The largest political party in Hong Kong is more than willing to put forward its members for Chief Executive-elect John Lee Ka-chiu's cabinet, Democratic Alliance for the Betterment and Progress of Hong Kong chairwoman Starry Lee Wai-king said, after vice chairman Horace Cheung Kwok-kwan was tipped to be the next secretary for home affairs.
After meeting in the CE-elect's Wan Chai office, the DAB chief told the press that the meeting touched on nothing too specific, adding: "We are more than willing to make recommendations or even staff the next administration's cabinet with our members."

The first 100 days after taking office are "very important," she said, adding the administration has to make its determination and efficiency felt.

Earlier that day, John Lee also met with members from the Business and Professionals Alliance for Hong Kong.

However, party chairman Lo Wai-kwok sidestepped questions regarding whether its members had been invited to join Lee's team. Lo only revealed the party had once again pushed for the reopening of the mainland border.

As preparations for the transition continue, Patrick Nip Tak-kuen advised the public to be patient for news of the next cabinet.

It was widely circulated within political circles that seven bureaus - including labor and welfare, food and health, transport and housing, education and environment - will see new secretaries when John Lee takes office.

Also, Secretary for Development Michael Wong Wai-lun has been tipped to take up a new position as deputy secretary to assist Financial Secretary Paul Chan Mo-po in land policies, sources said.