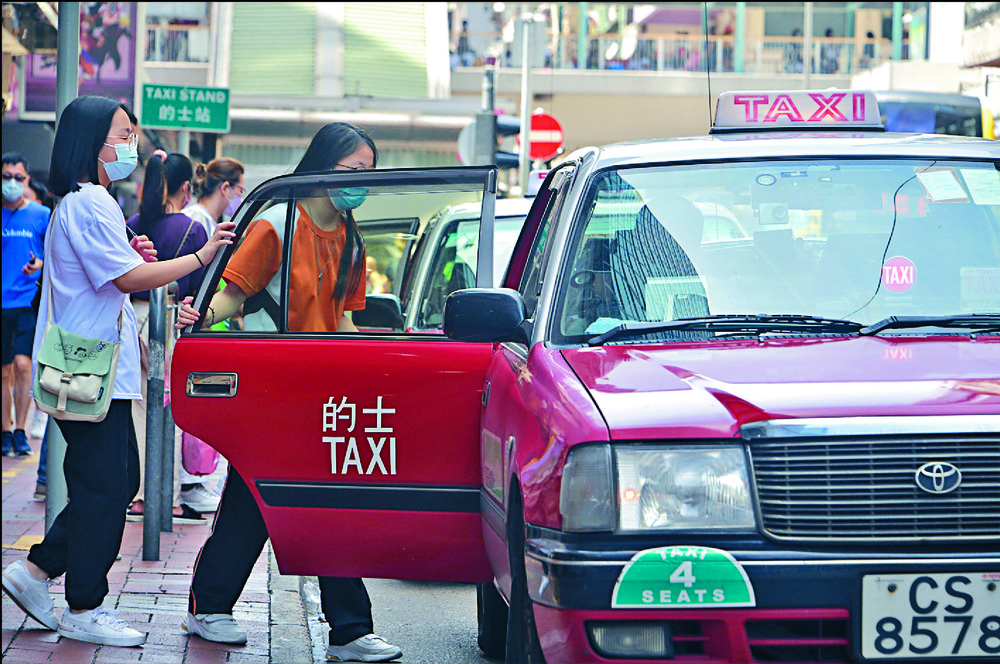 Cabbies brace for flagfall-rise dropoff
Cabbies expect to see business dwindle in the immediate aftermath of a rise in flagfalls that pushes the minimum fare for red taxis up by HK$3 to HK$27 starting yesterday.
For New Territories and Lantau taxis, the flagfall is up to HK$23.50 and HK$22 in the first rise in five years.

For urban cabs, that would mean each 200 meters after the first two kilometers will cost HK$1.90 instead of HK$1.70, and after the ninth kilometer of the journey, each tick will cost HK$1.30 instead of HK$1.20.

Each tick for NT taxis costs HK$1.70 instead of HK$1.59 from the second to eighth kilometer and HK$1.30 instead of HK$1.20 after that.

For Lantau, passengers pay HK$1.70 per tick instead of HK$1.50 for the second to 20th kilometer, and HK$1.50 instead of HK$1.40 after that.

The charge for each baggage stays at HK$6, while every pet and every hire arranged through a telephone booking remains at HK$5.

Some passengers said the increases are reasonable bearing in mind fare rises in other forms of public transport, but some say we shouldn't be doing this continuously in the long term.

One, Kwok, said: "It is normal to raise fares as they hadn't been raised in a long time. You can take a taxi when necessary, if not don't take it. "

Ng said such hikes are part of a vicious cycle. "It affects livelihoods, because the more expensive it is, the more people won't take it. The more people not taking taxis,the more likely the taxi industry is to suffer losses. The more it loses, the more likely fares have to go up again."

Some cabbies say the flagfall increase won't make up for the loss of customers they've seen during the pandemic. One driver, Yuan, said "the loss is at least 30 to 40 percent." and the fare rise "won't help at all."

Another, Lau, said, "taxi drivers will only earn a little bit more as rents will definitely rise." He also said taxis do not compete with other modes of transport, describing them as a sunset industry.

Meters will not be fully updated until later, so drivers and passengers will have to compare the new fares with the conversion table on the vehicle, and fare receipts will also have to be written with the new fares.