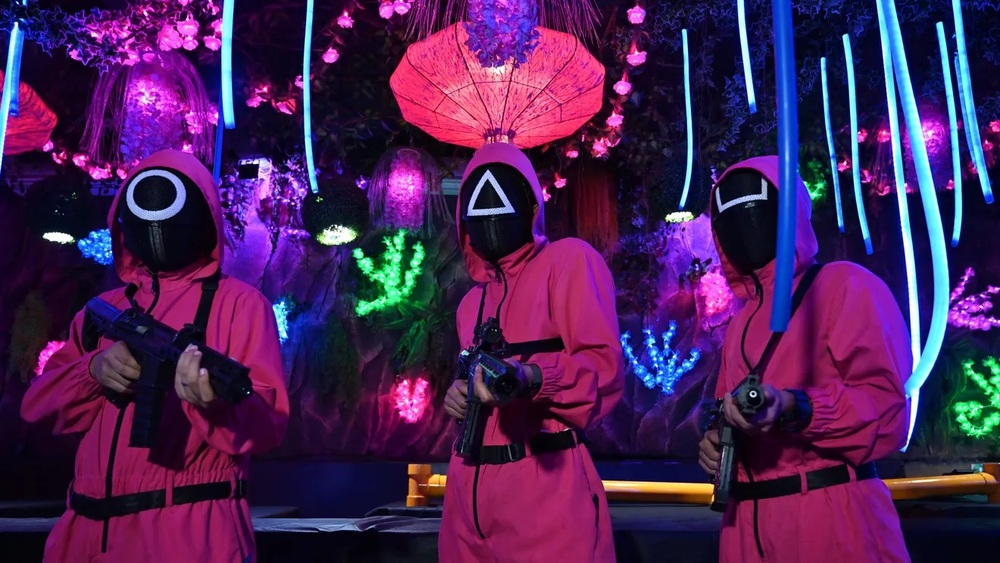 Buzzkill? Police says no imitation firearm as props on Halloween
It may be best to only wear your pink 'Squid Game' jumpsuit or the white stormtrooper costume without the blasters and prop guns on Halloween, as police urged the public not to carry any imitation firearm as props during the celebrations.
Police reminded the public not to carry any imitation firearms as props during the Halloween celebrations, saying that people would usually wear costumes or pose as TV or movie characters during Halloween and bring all kinds of theatrical props with them, according to a statement released on Friday.

According to the Firearms and Ammunition Ordinance, any person who is in possession of an imitation firearm commits an offense and is liable on conviction to imprisonment for two years.

Officers also urge the public not to carry any sharp objects, offensive weapons or illicit items, so as to avoid breaching the law.

The force will also implement special traffic arrangements in Lan Kwai Fong, Central from October 30 to November 1. Illegally parked vehicles may be ticketed or towed away without prior warning. Measures including road closures and one-way flow will also be applied if necessary.

Click here for details on the special traffic arrangements at Lan Kwai Fong on Halloween.

Drivers and citizens who are going to Lan Kwai Fong for entertainment are advised to follow police instructions and to stay tuned to radio and television announcements.