The brisk take-up reflects improving sentiment among homebuyers as Hong Kong inched closer towards quarantine-free travel to mainland China.
Hong Kong's homebuyers snapped up a collection of flats on offer over the weekend in Kowloon Bay, shrugging off higher prices as they piled into the area's newest supply of private homes in decades.

Hang Lung Properties sold 77 of the first batch of 100 flats at its new project, The Aperture at 8pm, agents said. The flats had received nearly 1,500 registrations of interest, translating to about 15 bids for every available unit on average.

The flats on sale ranged from one-bedroom units to three-bedroom flats, with sizes from 320 to 771 sq ft (72 square metres), priced between HK$6.9 million to $16.9 million after discounts. At around HK$21,548 (US$2,763) per square foot, The Aperture is 29 per cent more expensive than prevailing prices in the neighbourhood's second-hand market, where recent transactions were recorded at HK$16,700 per sq ft.

Due for completion in September 2023, the entire project comprises 294 apartments.

"There was no new supply in Kowloon Bay for 40 years," said Louis Chan Wing-kit, vice-chairman and Asia-Pacific chief executive of the residential department at Centaline Property Agency. "As it is a mature estate, the demand for home ownership is high among families."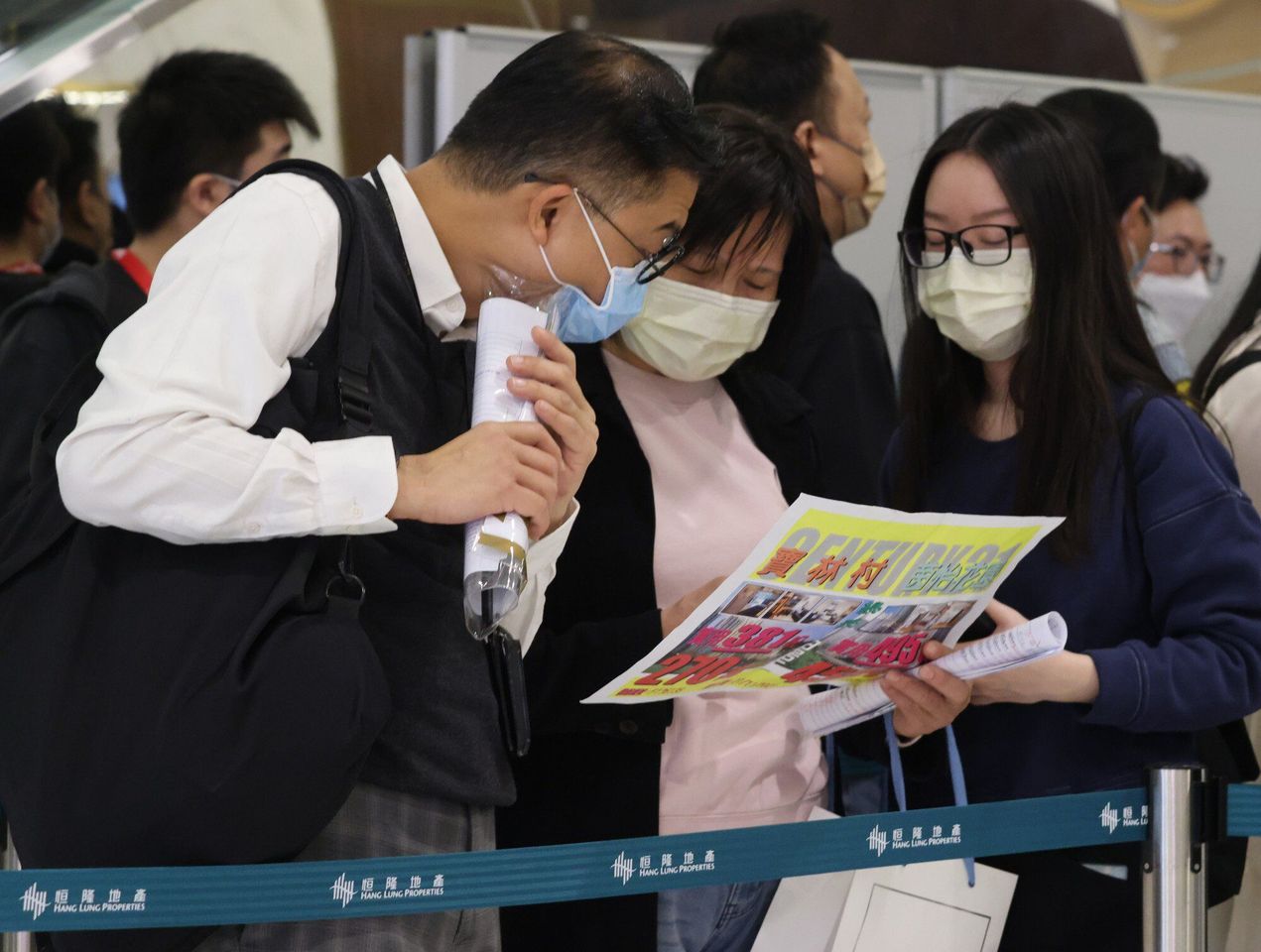 People lining up for The Aperture development, built by Hang Lung Properties, in Kowloon Bay on 11 December 2021.

The brisk take-up reflects improving sentiment among homebuyers as Hong Kong inched closer towards quarantine-free travel to mainland China. The city launched its new Covid-19 health code this week, which serves as an entry ticket to the mainland.

"Hong Kong is largely seeing positive news in December. The city has kept the newly identified [Omicron] coronavirus variant under control and we are seeing hopes of quarantine-free travel to the mainland. Stocks have rebounded and sentiment in the property market is improving," said Chan.

Hong Kong's third-quarter economic recovery gained traction, expanding 5.4 per cent from the same period last year. The unemployment rate declined to 4.3 per cent between August and October from 7.2 per cent between December 2020 and February this year, according to government data.

"If second-hand property owners are willing to tolerate a discount of three to five per cent of the market price, we could see a further improvement of market conditions in December," Chan added.

More than 110 new homes found owners on Saturday in Hong Kong, putting the city on track to record 1,500 transactions in December, which may take the full-year tally to 18,000 units, Chan said.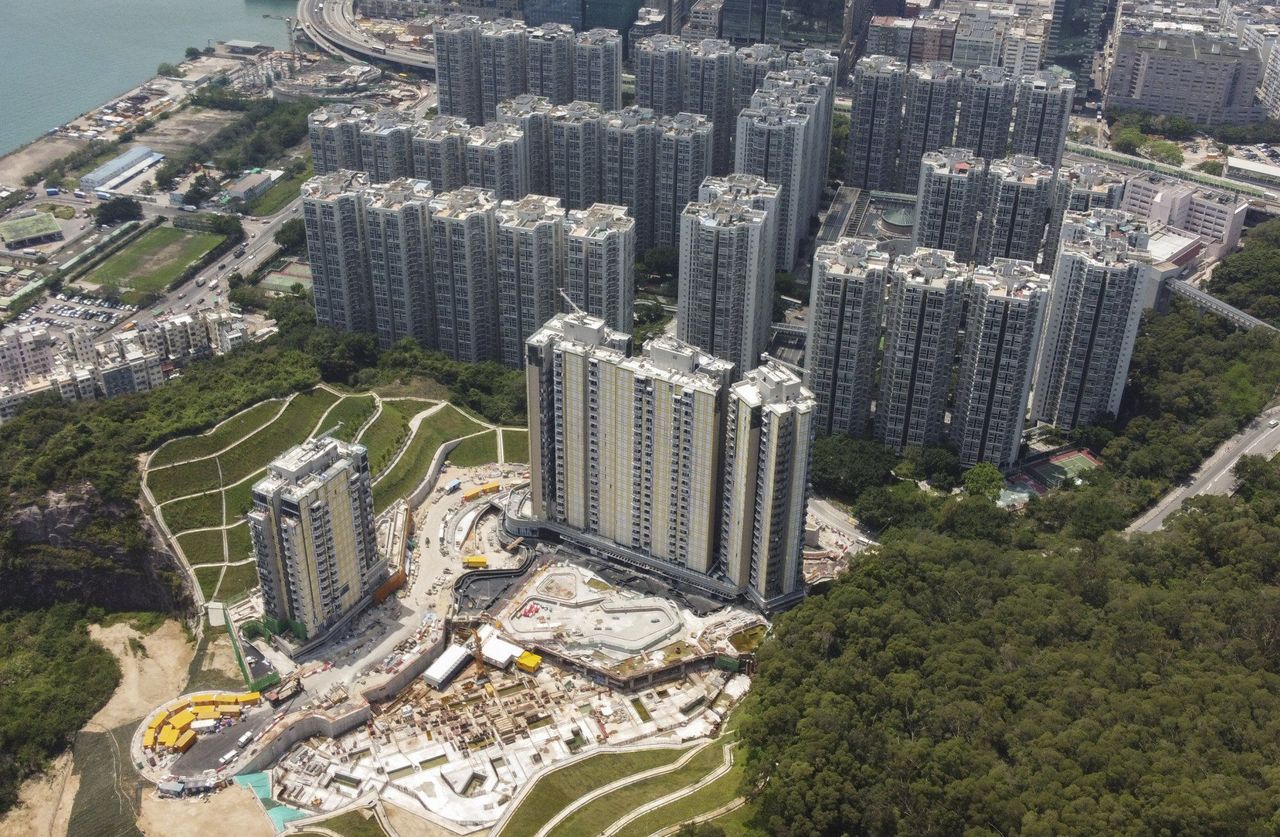 Koko Hills by Wheelock Properties at Cha Kwo Ling on 6 May 2021.

Wheelock Properties sold four flats out of 101 units on offer at Koko Hills in Cha Kwo Ling, located near the Lam Tin subway station, of which 16 units were earmarked for sale via tender. The project was launched more than a year ago in July 2020.

In Kai Tak, Henderson Land found buyers for five of the 81 units on sale at The Henley III, with prices ranging from HK$5.6 million to HK$23.9 million. Flats were priced at HK$24,621 to HKS$30,972 sq ft.