An estimated 70 per cent of customers bought for their own use, with investors making up the remainder of the purchases, bolstering confidence in the market's buying power, agents said.
Hong Kong's homebuyers returned in droves after a three-month hiatus, snapping up almost half of the new flats offered by Wheelock Properties at bargain prices.

Wheelock sold 238 flats, or 77 per cent of the 308 flats on offer at its Monaco Marine project at the former Kai Tak airport as of 9:30pm, with about 13 bids for every available flat. The favourable response would bolster sentiments in the city's flagging property market amid an economic slump and rising joblessness, agents said.

"The good response today reflects [the fact] that the market does respond well to quality flats in good locations at attractive prices," said Sammy Po, chief executive of Midland Realty's residential division. "I am optimistic about the market's outlook in the second quarter."

Wheelock recorded close to HK$3 billion (US$382 million) from its weekend sale. The first batch of flats released for sale at Monaco Marine were launched at an average price of HK$25,788 per square foot, about 12 per cent cheaper than another project in the same neighbourhood that went on sale last summer.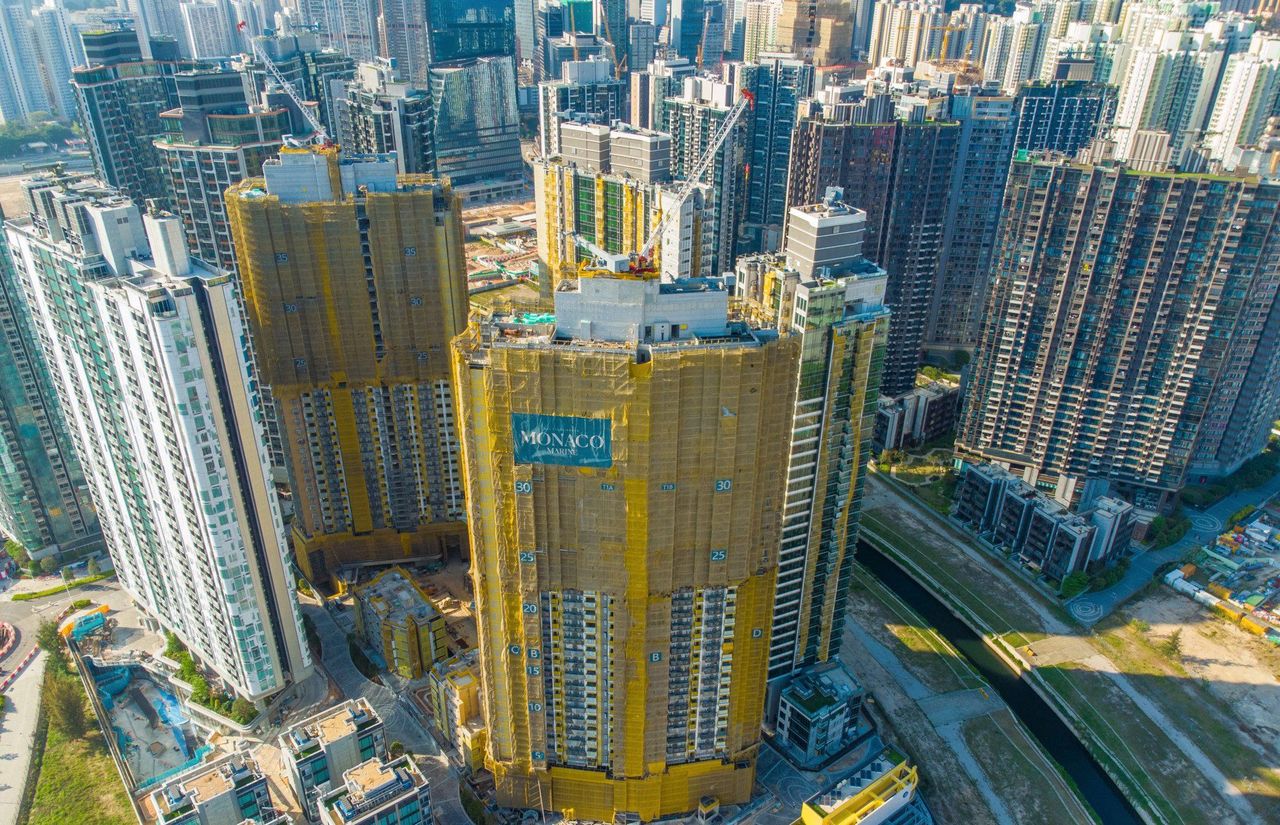 Aerial view of Wheelock Properties' Monaco Marine development in Kai Tak.

Monaco Marine, due for completion in March 2023, comprises 559 apartments in four residential towers.

The first batch of the flats released for sale comprised 306 units with between one and three bedrooms, ranging from 326 sq ft to 713 sq ft (66 square metres), priced from HK$7.96 million to HK$20.4 million (US$2.6 million), after discounts of up to 12 per cent. Two four-bedroom units exceeding 1,500 sq ft with rooftop patios were also offered.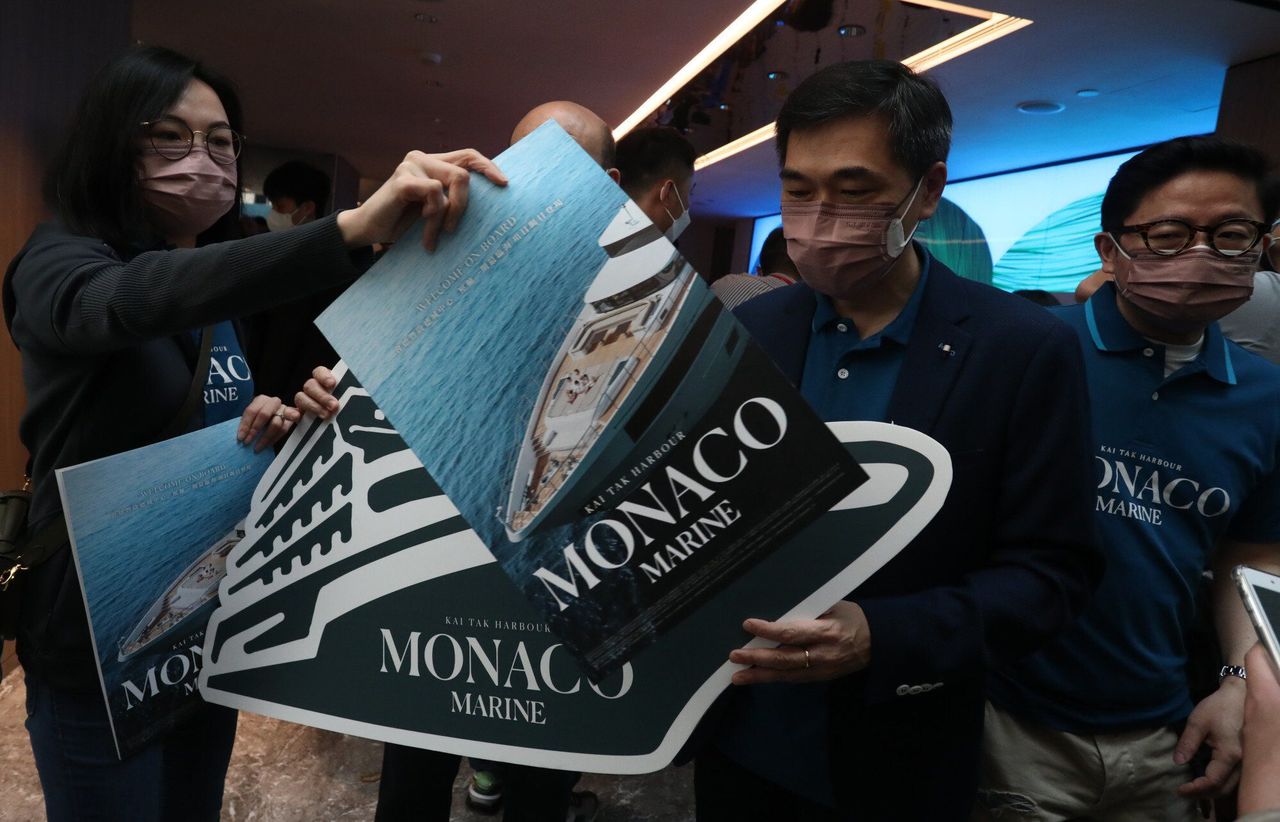 Wheelock Properties managing director Ricky Wong Kwong-yiu (second right) at the launch of the Monaco Marine project in Kai Tak at the developer's sales office at the Prince Hotel in Tsim Sha Tsui on 23 April 2022.

An estimated 70 per cent of customers were buying for their own use, with investors making up the remainder of the purchases, agents said. That bolstered confidence in the market's buying power, prompting Po to forecast prices to rise by between 3 and 5 per cent in the second quarter, recovering from the 3.3 per cent slide in the first three months.

Hong Kong's property buying power will defy higher interest rates that have been foreshadowed by the Federal Reserve, whose chairman flagged a 50-basis point increase in the benchmark lending rate in May to tame US inflation at 40-year high. Hong Kong's monetary authority is bound by the city's currency peg to follow US rate increases in lockstep.

Monetary authorities have flagged six more rate increases this year, with four more in 2023, marking the end of nearly two decades of low interest rates, the fuel that fed Hong Kong's property bull run.

"While rising interest rates will increase mortgage servicing costs, the rates will still be very low," Po said.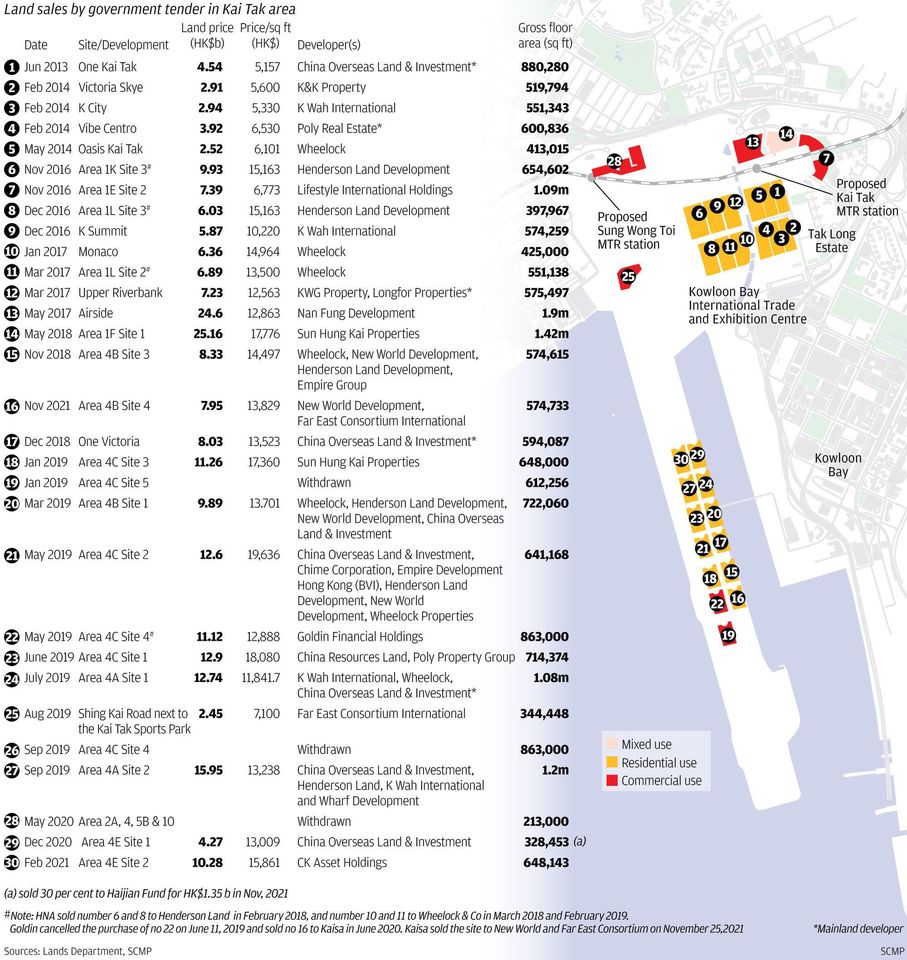 The city's economy, estimated to have shrunk by 2.9 per cent in the first quarter due to tough social distancing measures, may grow by only 0.9 per cent in the second quarter, according to a forecast by the University of Hong Kong released on Friday.

A growth of just 0.5 per cent is tipped for the full year, down from 6.4 per cent last year, the International Monetary Fund said on Tuesday.

The city's unemployment rate rose to a nine-month high of 5 per cent in the quarter, government data showed. The first round of distancing rules relaxation took effect on Thursday, badly needed for the city's service businesses such as restaurants, gyms and cinemas to survive.

Sales of newly built homes in Hong Kong slumped 64 per cent in the first three months to a six-year low of 1,679 units, compared with the fourth quarter of 2021, according to Land Registry data.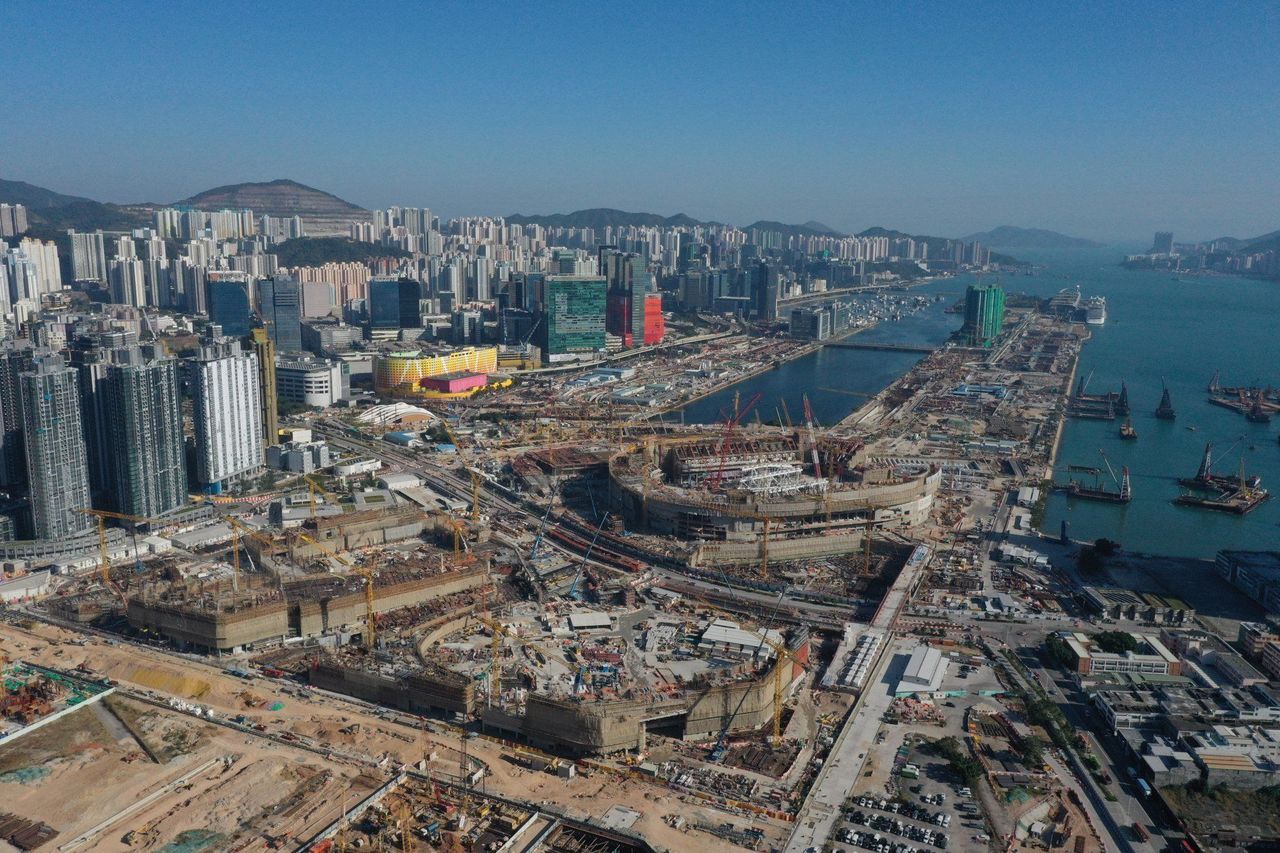 An aerial view of construction activity at the former Kai Tak airport, with the former runway jutting out into Victoria Harbour, on 8 December 2021.

Close to 4,000 new flats are expected to be released for sale in the three months to June. Some developers have already offered incentives to entice buyers.

The average price of a used flat in Hong Kong retreated by 4 per cent from its peak in September. The ­Centa-City Leading Index (CCL), a gauge of lived-in home prices compiled by Centaline Property Agency, has risen around 1.1 per cent since bottoming out three weeks ago.

The city's used home sales could reach 3,000 transactions this month, up 20 per cent from nearly 2,500 in March on the back of the pandemic's retreat and a relaxation of mortgage restrictions on more expensive flats, Centaline's senior associate director of research Wong Leung-sing said on Friday.