Many purchases came from investors, but mainlanders were not prominent among buyers of the University Hill project, agents said.
Buyers have snapped up all of 150 new homes offered by Sun Hung Kai Properties at its University Hill development in northern Hong Kong's Tai Po, lured by the developer's price cuts.

By late afternoon on Saturday, all units available in open sales were sold, according to agents. Another 10 units will be sold separately via bidding.

The units on offer – ranging from 273 to 640 square feet in usable space – are priced from HK$4.37 million (US$557,000) to HK$11.05 million after discounts of up to 15 per cent, or from HK$13,357 to HK$19,321 per square foot.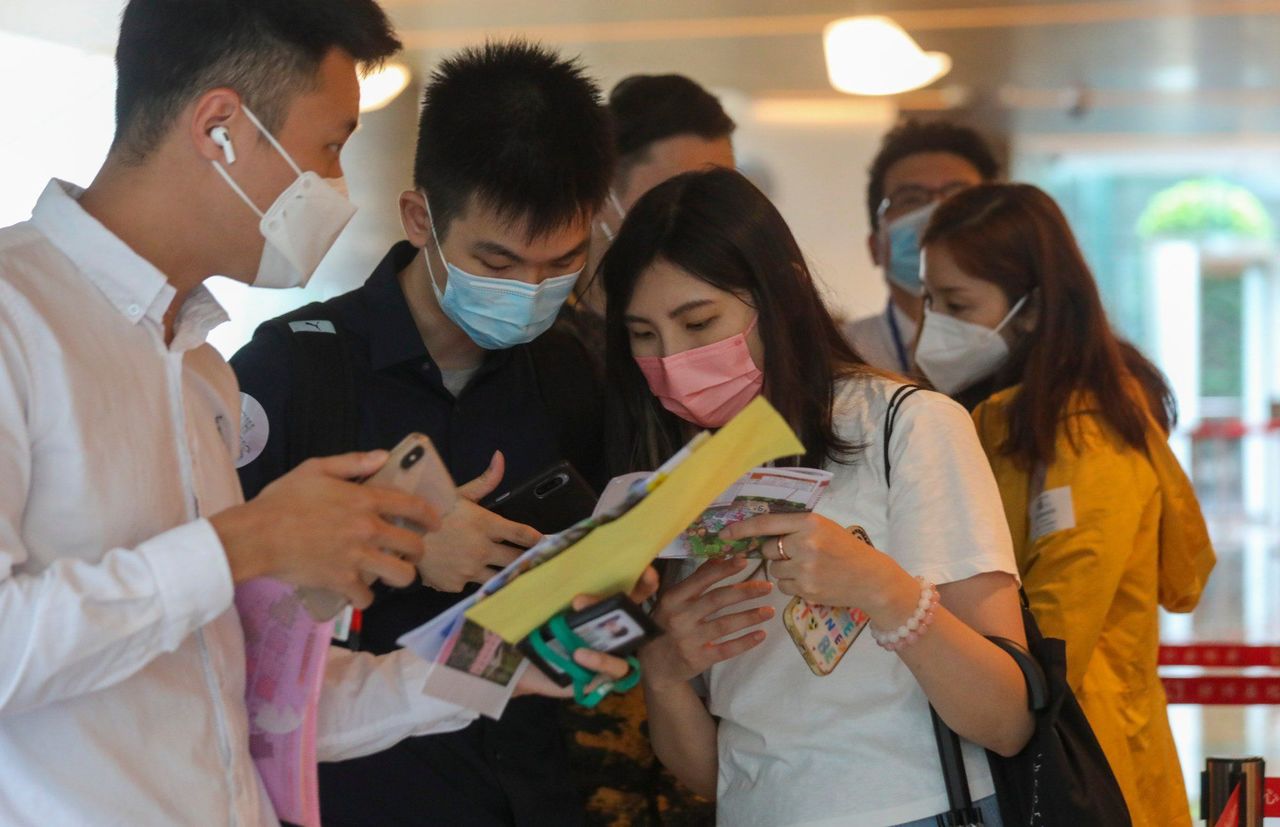 People lined up for Sun Hung Kai's second-round sales of Silicon Hill in Tai Po in June 2022.

This compares with HK$16,427 to HK$20,354 per sq ft fetched by Sun Hung Kai at the adjacent Silicon Hill development in May and June last year, during its sales launch of apartments sized between 217 to 770 sq feet.

"The good sales are the result of price cuts of roughly 10 per cent on average compared to similar apartments sold a year ago," said Sammy Po Siu-ming, CEO of Midland Realty's residential division for Hong Kong and Macau.

Around 30 per cent of the purchases made through the agency came from investors, he added.

Around 10,400 potential buyers had registered interest for the University Hill project, 69 times the number of units offered in open sales, agents said.

The development at 63 Yau King Lane in Pak Shek Kok is close to Chinese University of Hong Kong, Hong Kong Science and Technology Park, and the proposed Pak Shek Kok MTR station on the East Rail line.

It comprises a total of 607 apartments ranging from 206-square-foot open-plan units to 851-square-foot three-bedroom units.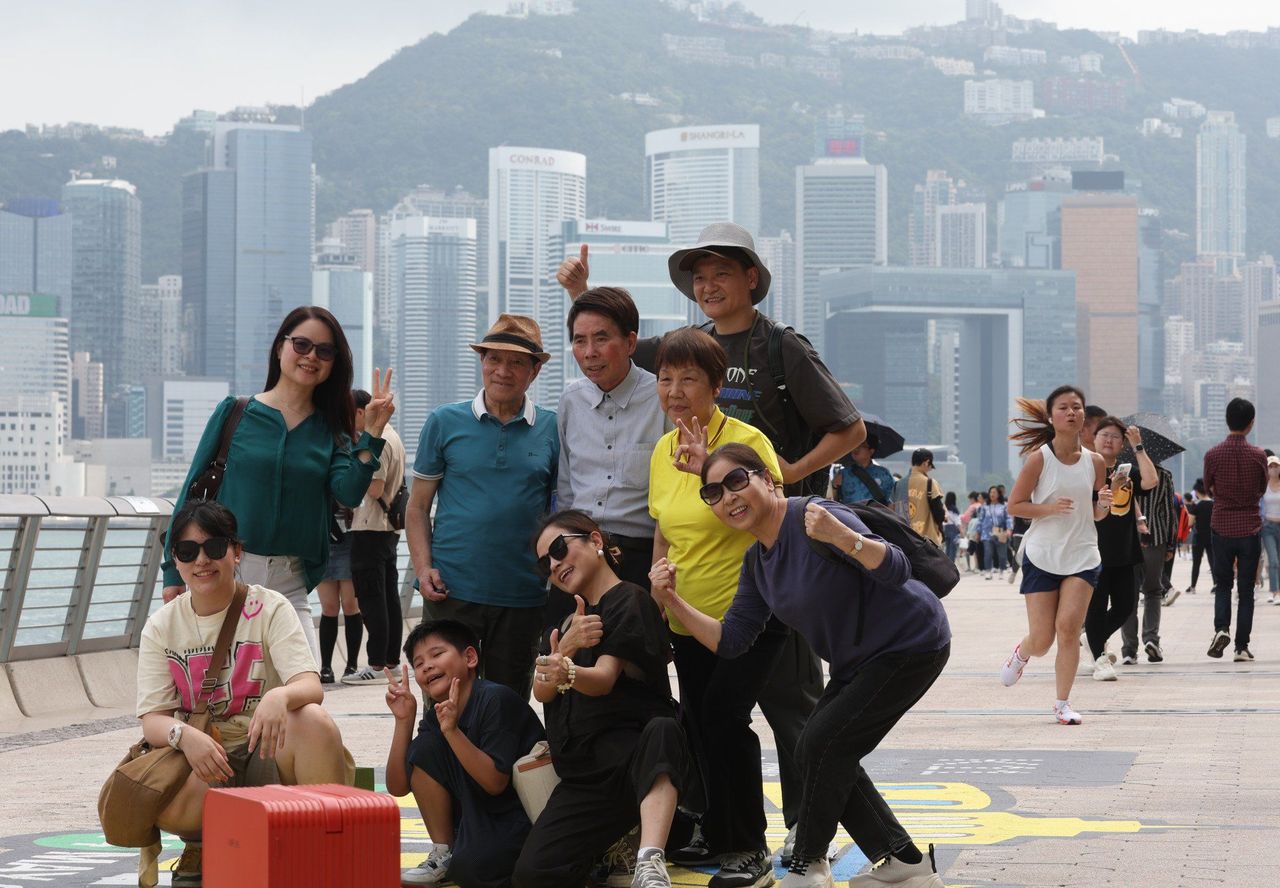 Mainland tourists are seen at Avenue of Stars in Tsim Sha Tsui on the first day of the Labour Day holiday.

Saturday's sale coincided with the start of the five-day Labour Day holiday in mainland China known as a golden week of tourism, with more than 600,000 Chinese tourists expected to visit to the city, according to estimates by the Hong Kong Travel Industry Council.

A return of visitors since the retreat of the Covid-19 pandemic and the reopening of the city's border with the mainland in early February has buoyed hopes it will sustain the recovery of Hong Kong's battered property market.

However, mainlanders were not prominent among buyers in the University Hill sale, said Louis Chan Wing-kit, CEO of the residential division at Centaline Property Agency.

Some analysts expect lived-in home sales and prices to remain soft in the coming months, with competitively priced new flats diverting purchasing power away from second-hand apartments.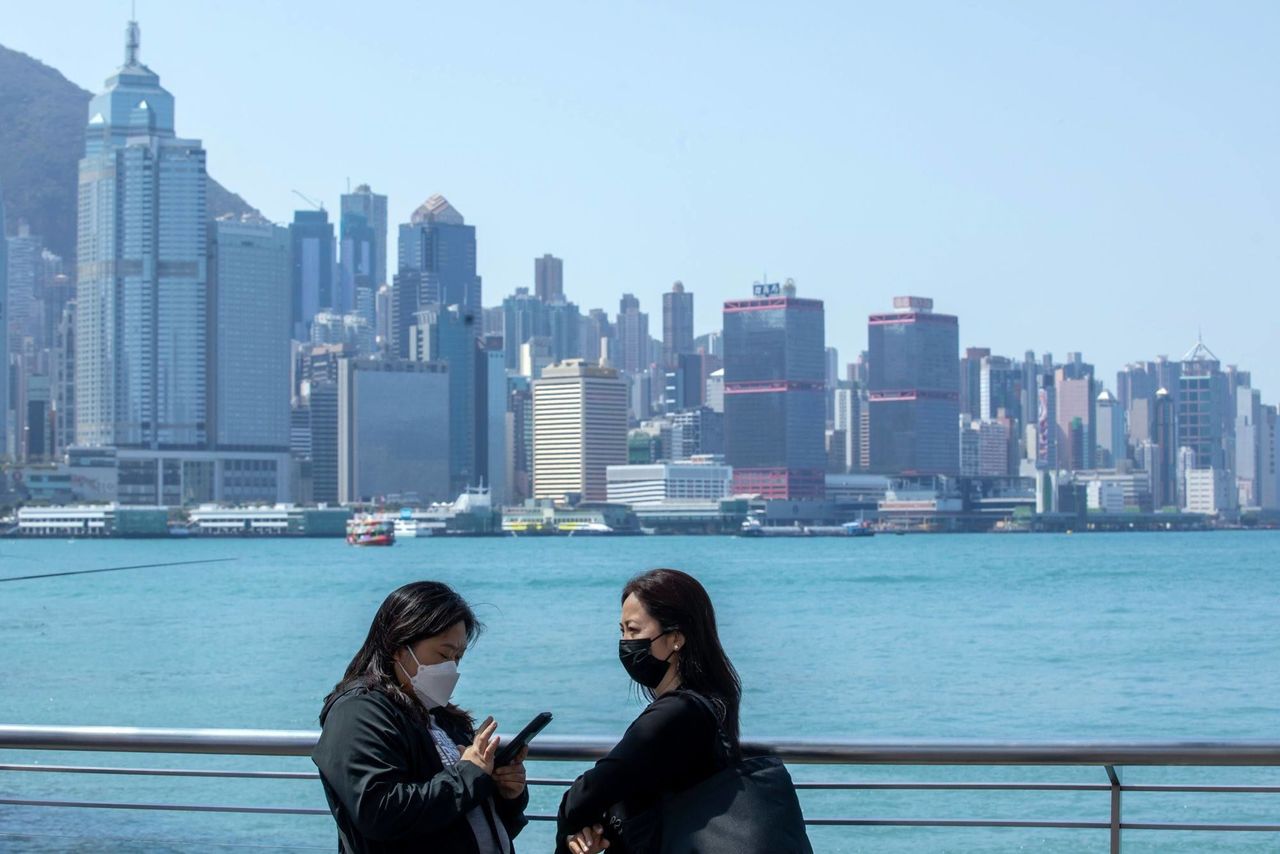 Pedestrians walk along the promenade in the Tsim Sha Tsui area in Hong Kong.

Midland's Po forecast that sales of new flats in Hong Kong will rise to 2,000 units next month, after halving to 1,100 this month from March, due to outbound travel during the Easter public holiday and reluctance by sellers of used homes to cut prices.

Centaline's Chan expected 1,500 units of new flats to change hands next month. The number of second-hand flats sold through the agency may decline 35 per cent, he predicted.

Rising supplies may also affect sales and prices.

As many as 119 new private housing projects with a combined 40,291 units are expected to launch this year, one of the largest offloadings in nearly two decades, according to Ricacorp Properties.

Developers have been extending sweeteners and incentives to buyers of new homes, as higher mortgage costs sap buying power despite a stamp duty cut announced in February for homes worth HK$10 million and below.

The Centa-City Leading Index (CCL), a closely-monitored gauge of lived-in home prices compiled by Centaline, fell 0.62 per cent to 167.25 on Friday from a week earlier.

The fall reflected a wait-and-see attitude from buyers and reduced transactions due to the Easter holiday, said Yeung Ming-yee, senior associate director at Centaline's research department, in a commentary posted on its website on Friday.

There is a time lag in transaction data captured by the CCL, which only reflects deals after final agreements are signed.

The index has rebounded 6.7 per cent so far this year, after falling 15.5 per cent last year on the back of interest rate hikes and the economic fallout of the pandemic.