Hong Kong butcher's stall may be prosecuted after banned sulphur dioxide found on sample of beef.
A Hong Kong butcher's stall could face prosecution for the illegal use of a preservative on fresh meat, the city's food safety watchdog warned on Wednesday.

The Centre for Food Safety spoke out after traces of sulphur dioxide – used to keep meat looking red longer but can be harmful to some people – were found in fresh beef at a stall in Shek Tong Tsui.

The Post has learned that the stall operators had been given a warning in 2019 for the same offence, which carries a fine of up to HK$50,000 (US$6,370) and six months in jail.

Dr Sidney Chan Man-ngai, an assistant professor at the Hong Kong Metropolitan University, explained that consumption of sulphur dioxide could trigger allergic reactions.

"Those who are allergic tend to be asthma patients, where about 5 to 10 per cent of asthma patients may be allergic to sulphur dioxide," he said.

"There are different levels of allergic reactions – for asthma patients, an asthma attack may be triggered."

The amount of beef affected at the stall is unknown and the food safety centre said the investigation was still under way.

Food safety authorities said 10 parts per million (ppm) of sulphur dioxide were found in the beef sample from the Shek Tong Tsui butcher's stall.

Professor Wu Jian-yong, of Polytechnic University, said the figure was equivalent to 0.001 per cent, which constituted trace levels.

Chan explained that sulphur dioxide in food would not be dangerous unless the amount was above 10 ppm.

Dr Fong Lai-ying, an associate professor at the Technological and Higher Education Institute of Hong Kong, explained that sulphur dioxide was sprayed on the surface of fresh meat to slow down oxidation to maintain an attractive bright red colour longer and prevent bacterial growth.

"It's not a huge concern as the substance is extremely soluble in water. As long as people wash their beef in water for longer, the sulphur dioxide on the surface of the meat would dissolve in water," Fong said.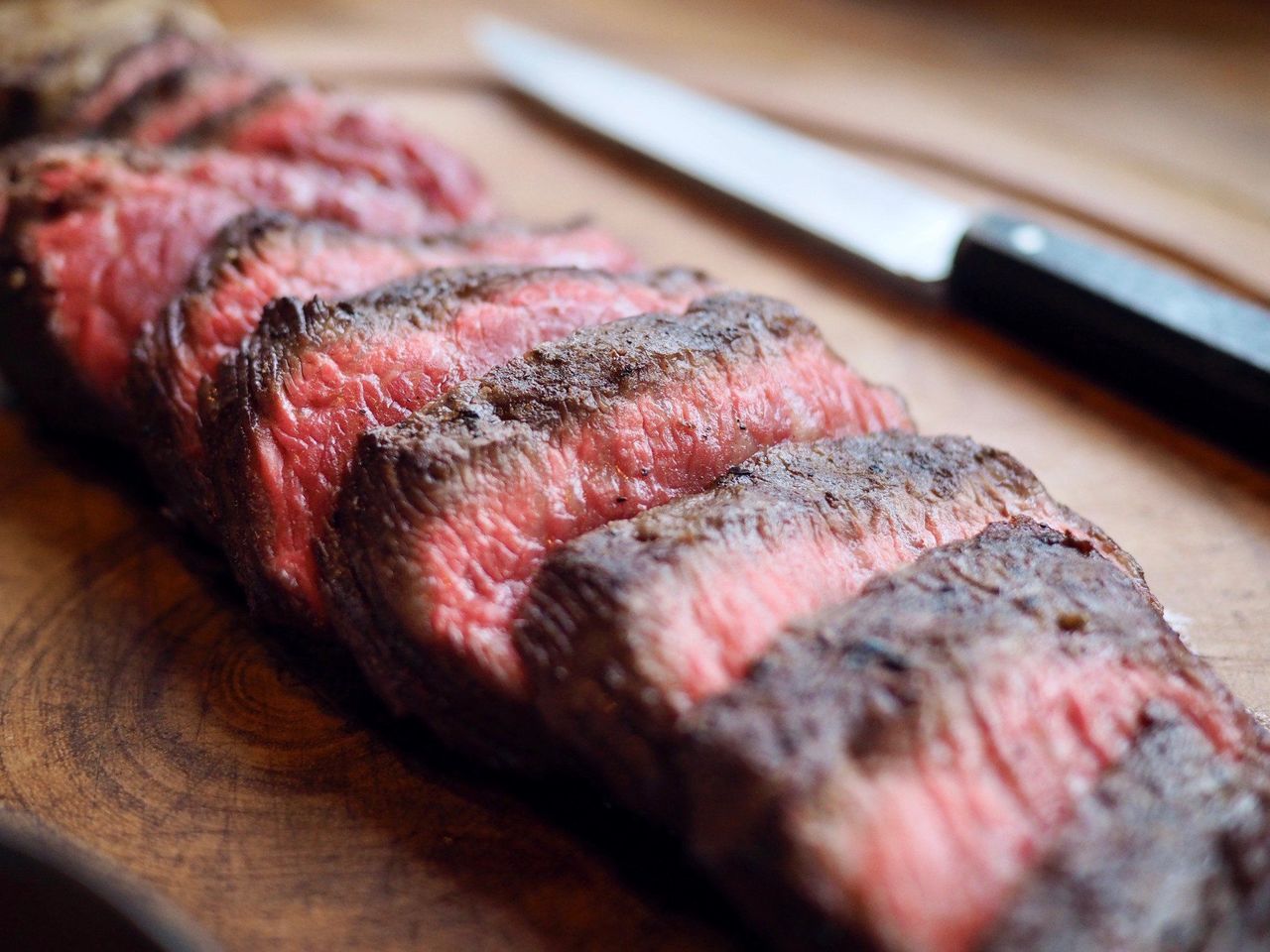 Hong Kong's food safety watchdog has found traces of a banned preservative in a beef sample from a butcher's stall.

Chan added that washing the meat and the cooking process would reduce any residual sulphur dioxide.

Other experts said the traces of sulphur dioxide would not cause immediate health problems, but Chan highlighted that people who did not have asthma but were allergic to the chemical could develop rashes if they came into contact with it.

They recommended consumers wash beef thoroughly before cooking to eliminate traces of any residue on the meat.

The Centre for Food Safety said shoppers should avoid buying meat that looked unnaturally red.

Sulphur dioxide is a common preservative found in dried fruits, pickled vegetables, sausages and wine.

But its use on fresh and frozen meat is banned in Hong Kong, as well as in some other jurisdictions.