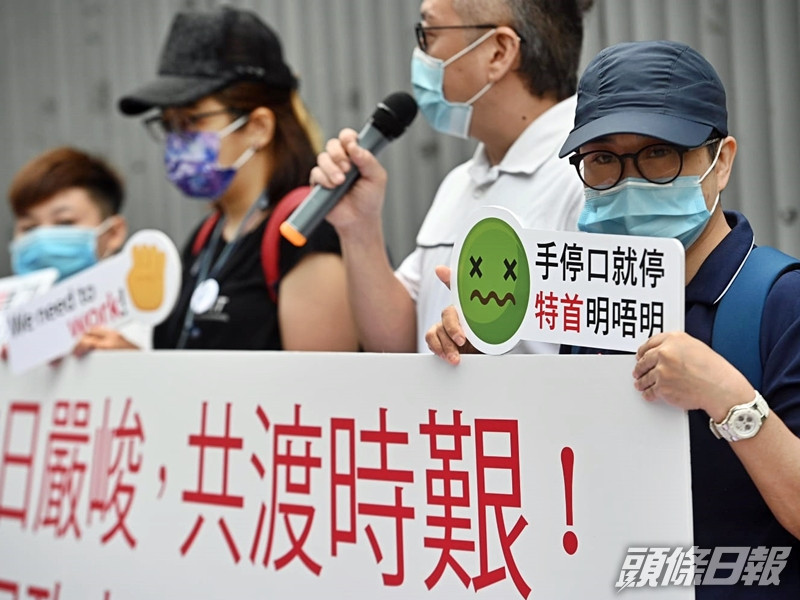 Business owners go on hunger strike to ask for business resumption
Representatives from the Licensed Bar & Club Association of Hong Kong and the karaoke industry are going on a hunger strike during the Easter holiday, demanding business resumption.
The representatives said they would go on a relay outside the Central Government Complex till Wednesday, demanding to reopen the businesses as well as seeking compensation from the government.

Leung Lap-yan, chairman of the joint association of licensed bars and clubs, said it was unfair for the bars to remain shut while theme parks were allowed to reopen.

He said the bar industry had suspended their services for over 200 days since last April.