Some sectors already offering higher pay to retain staff amid labour shortages, industry representatives say.
Business leaders have urged the Hong Kong government to lower the proposed salary increases for civil servants to below 4 per cent to ease pressure on the private sector amid the early stages of post-pandemic economic recovery.

Industry representatives on Thursday said some sectors were recovering faster than others and were already offering higher pay in an effort to retain staff amid labour shortages.

The latest pay trend survey, based on data collected from 108 private companies, suggested increments of 2.87 per cent for high-earners, 4.65 per cent for middle-ranking employees and 4.5 per cent for junior members of the 176,244-strong civil service, according to sources.

The Civil Service Bureau said it would meet representatives from the workforce this month to discuss this year's salary adjustments. Chief Executive John Lee Ka-chiu will make the final call with the Executive Council, the government's key decision-making body.

Additional funding for the salary increases would then need approval from the Legislative Council.

The suggested pay rises for Hong Kong civil servants yearly serve as indicators for the private sector, though the increments are based on data from the job market outside the government.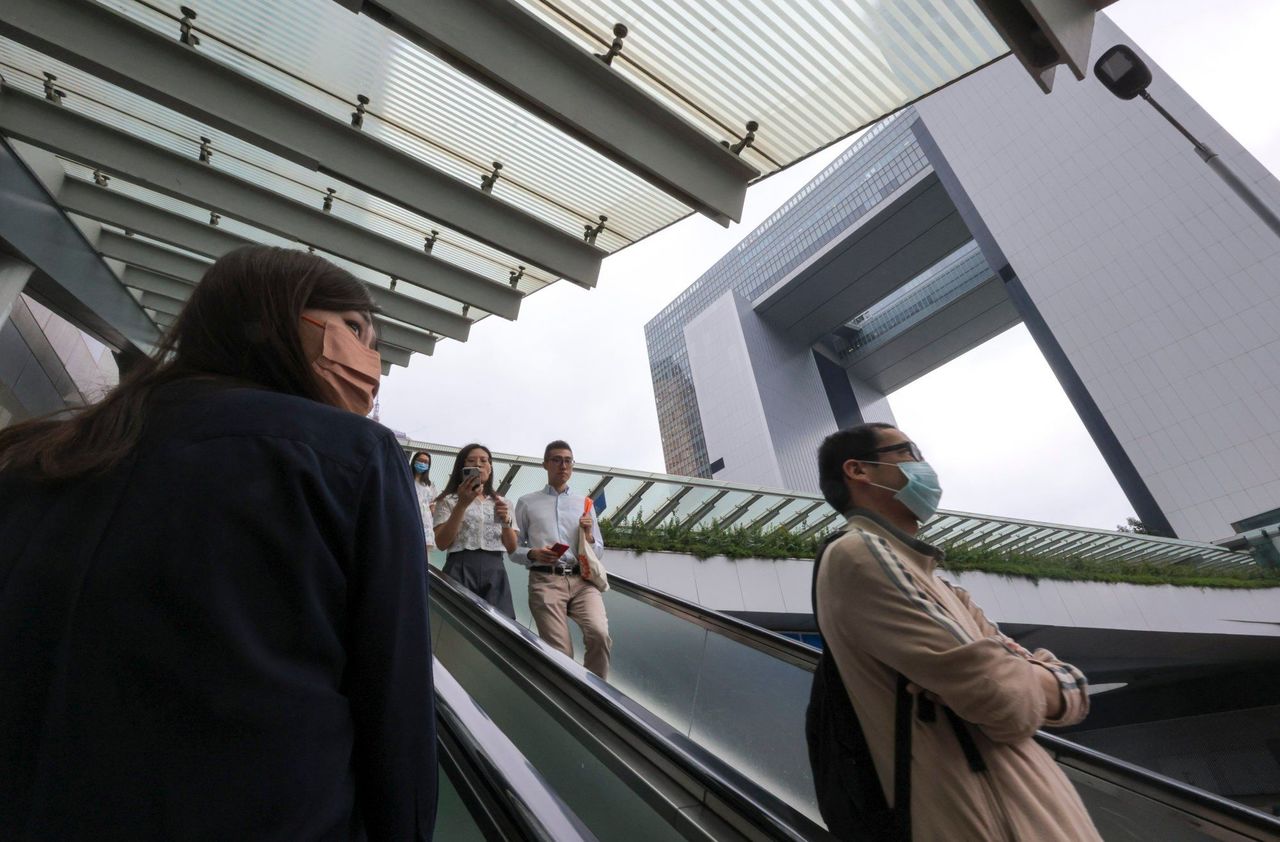 Civil servants could receive a salary increase of up to 4.65 per cent.

Michael Lai Cheuk-pun, president of the Hong Kong General Chamber of Small and Medium Business, said the suggested increases were "relatively high" from his sector's point of view, adding that he hoped the final figure would be below 4 per cent or else it would put pressure on firms as economic recovery was still fragile.

"The extent of the economic recovery varies in different sectors. Such as in retail, there was indeed a rebound after the return to normality and the reopening of Hong Kong and it flattened out in March and April," he said. "But for logistics and transport, the atmosphere and the external trade was quite bad in the first quarter."

He said yearly salary increases in such industries might not match the adjustments suggested for civil servants.

In the first quarter of 2023, total exports decreased 17.7 per cent compared with the same period in the previous year, while imported goods declined 12.7 per cent.

Employers in industries such as construction, information technology and food and catering were offering "double-digit" increments to retain staff amid the rebound in economic activity, according to Lai.

"These sectors will not care about the few percentage increases given to civil servants, as they are paying more to hire and retain their own staff," he said.

Lai, who is also the executive director of a window treatment products company that caters to private and government projects, said he had offered a 15 per cent pay rise, which included an allowance, to construction workers as they were in high demand.

"If we can't deliver the goods and the installation services, we will be fined and that's why we need to use incentives to retain workers," he said, adding that all sectors were finding it difficult to fill vacancies and were trying their best to keep staff.

Stanley Chiang Chi-wai, chairman of the Hong Kong Land Transport Council and the Lok Ma Chau China-Hong Kong Freight Association, said his sector could not provide the same increases suggested for civil servants as salaries had already been raised.

"In the past, we offered HK$20,000 (US$2,553) for a driver of a goods vehicle with a gross weight of more than 5.5 tonnes, now we are willing to pay HK$25,000 but we still can't find candidates. If we get a driver with this salary level, how are we going to have room to adjust their salary annually?" he said.

Jeffrey Lam Kin-fung, a lawmaker representing the business sector, said companies were still struggling after the city dropped its Covid-19 measures, adding that the suggested pay rises for civil servants would put pressure on the private sector.

"Full recovery is still on its way and it will not be seen until the third and the fourth quarter. Business has not returned to pre-pandemic levels yet and companies are still struggling to hire workers and searching for places to rent," he said.

Recruitment consultancy firm Michael Page said while salaries in private companies were mainly driven by the demand and supply of workers, the business sector would likely factor in the government suggestions when conducting annual reviews.

Regional director Serena Tang said salaries were still "the number one motivator for talent" according to the company's latest report.

According to Gary Chin, head of rewards at human resources consulting firm Mercer Hong Kong, civil servants last year saw a lower-than-expected pay increase of 2.5 per cent for all salary bands due to continued economic pressure from the Covid-19 pandemic, while the private sector was "noted as much higher".

"I would say for this year, civil servants are just catching up," he said, regarding the possible boost according to the latest pay trend survey.

Meanwhile, the city's jobless rate dropped to 3 per cent from February to April, marking a 12th consecutive decline. About 114,400 people were out of work in that period. Total employment increased slightly by 1,800, from about 3.65 million from January to March, the Census and Statistics Department revealed on Thursday.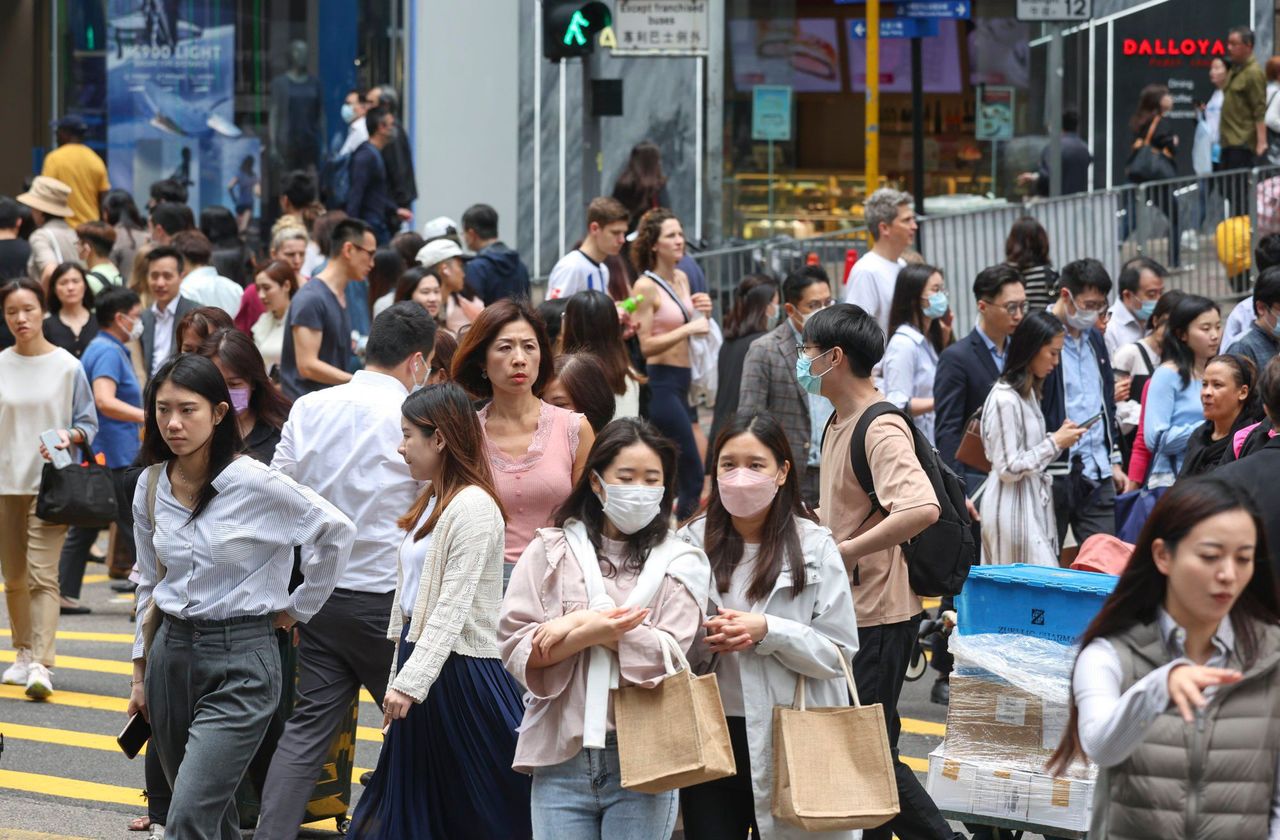 The labour market is expected to continue to improve in the coming months.

The unemployment rate fell 0.1 percentage points compared with the rolling three-month period from January to March, hitting the lowest level since the August to October 2019 interval when it was also 3 per cent.

The figure has been declining since 5.4 per cent was recorded in the three months ending in April last year. The underemployment rate remained at 1.2 per cent.

Secretary for Labour and Welfare Chris Sun Yuk-han said workers' prospects improved as domestic economic activities revived further and visitor arrivals rebounded strongly.

"The labour market should improve further in the coming months alongside the ongoing economic recovery," Sun said.