But heads of American and European, Australian chambers of commerce say Hong Kong must further relax travel restrictions to entice talent.
Major business chambers in Hong Kong have reported an increase in membership as more people either return to the city or explore local opportunities for growth following the relaxation of Covid-19 travel curbs, striking a note of optimism over the city's push to re-engage with the wider world.

But the heads of the American, European and Australian chambers of commerce cautioned on Monday that the government needed to target a wide array of global talent to revive the city's fortunes and suggested it drop remaining restrictions on arrivals to lure executives back.

Inaki Amate, chairman of the European Chamber of Commerce which comprises 13 lobbies, said that while several organisations had lost 15 to 20 per cent of their individual members last year, they were now witnessing a "small rebound".

"We have started to see people coming to visit their businesses … also people starting to travel from Hong Kong going abroad," he told the Post after speaking at an event on business confidence at the Foreign Correspondents' Club.

"In the last month, we hear more stories of people coming and travelling for business than stories of people leaving Hong Kong."

But the rebound, which consisted of new joiners, renewed memberships and people returning to Hong Kong, remained "very small scale" and was "mostly symbolic" at this point, he cautioned.

Stefanie Evennett, chief executive of the Australian Chamber of Commerce in Hong Kong, said her group was growing and noted "some positive sentiment coming out of the summer".

She pointed to interest from established companies and people in Hong Kong wanting to grow their businesses, as well as members who had left during the fifth wave returning to the city following the easing of restriction

Eden Woon, president of the American Chamber of Commerce in Hong Kong, said members had left Hong Kong for a variety of reasons, including coronavirus restrictions, friendlier business terms in Singapore and Sino-American tensions.

Some businesses with operations inside mainland China also no longer need their Hong Kong office due to travel restrictions, he added.

Woon said the chamber had admitted new members in the past month, with the renewal rate for September and most of October much higher than earlier in the year, when the city was battling the fifth wave.

"There is a small, small sign of optimism on membership," he said.

The three all agreed the new initiatives Chief Executive John Lee Ka-chiu presented in his policy address last week to lure global talent might not be enough to tackle the city's worsening brain drain.

Lee announced a raft of measures to "trawl the world for talent" in his maiden policy blueprint last Wednesday, such as offering a new two-year visa to individuals who earned no less than HK$2.5 million (US$318,000) annually and graduates of the world's top 100 universities with at least three years' working experience over the past five years.

He also suggested allowing non-locals buying first time homes to reclaim the extra 30 per cent stamp duty paid if they remained in Hong Kong for more than seven years and obtained permanent residence.

"The latest measures that the government has set has stopped the bleeding [of talent]. But in order to basically get back to health, we need a transmission of new international talent, new international business coming to Hong Kong," Amate said.

But he warned the city needed more than "expensive senior executives", and suggested the government target a wider range of talent from different sectors and disciplines. The city would also need to focus on revamping its image abroad, which he described as at its lowest levels.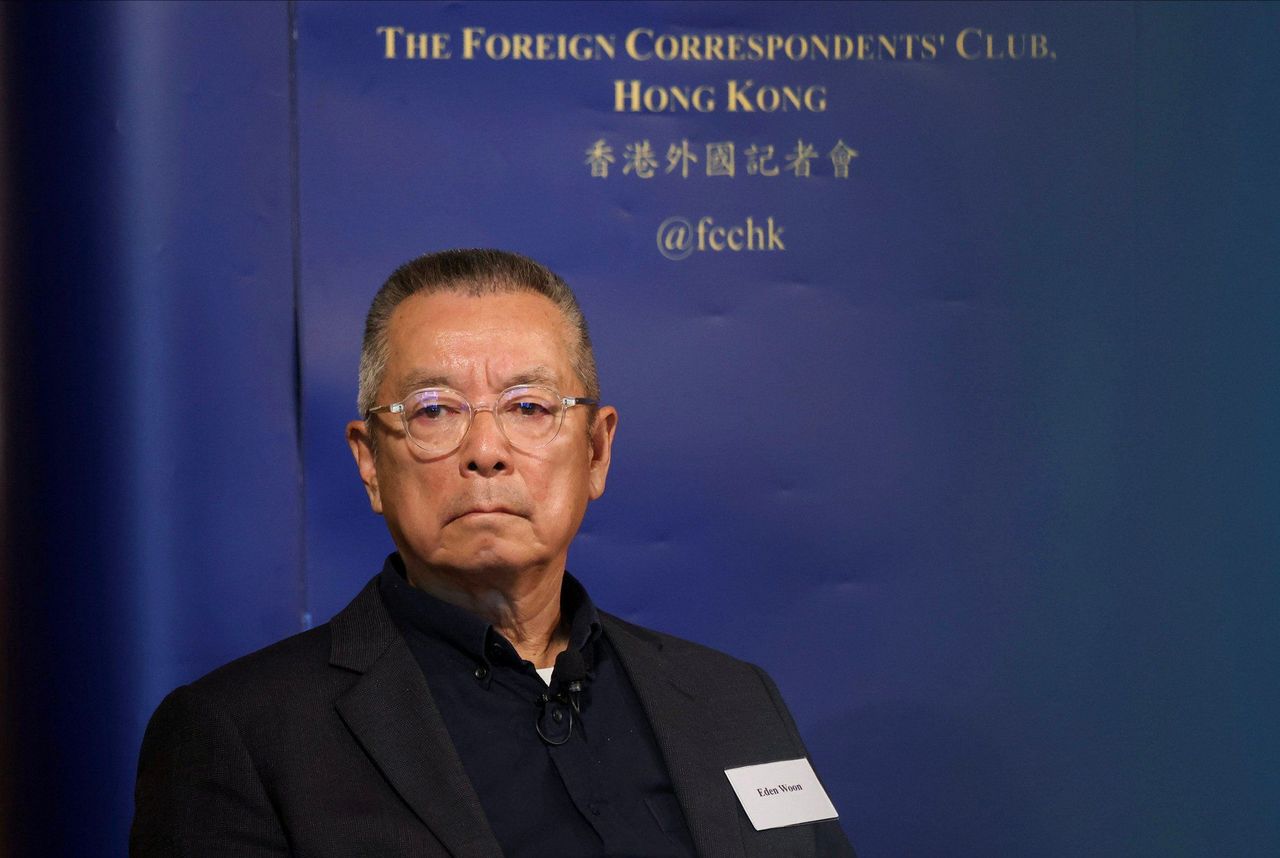 Eden Woon, president for the American Chamber of Commerce in Hong Kong.

Woon agreed that "only focusing on technical background is not wise for an international city," while saying international businesses wanted to see the government emphasise the second half of the "one country, two systems" governing framework under the Basic Law.

The business leaders said removing the city's Covid-19 restrictions was urgently needed to both attract talent and allow the chambers to promote Hong Kong aboard.

Last month, Hong Kong axed mandatory hotel quarantine by introducing its "0+3" travel regime, which requires visitors to monitor themselves for Covid-19 for three days, with limited movement citywide.

"I really think that the openness is really desperately needed because that is the first thing that is blocking the real opening and revival of Hong Kong," Woon said.

Evennett, of the Australian chamber, said Hong Kong was not only competing against its long-time rival Singapore, but also Dubai, Australia and Canada.

She asked whether the tax refund would make much difference in attracting people to Hong Kong, and suggested reconsidering the length of stay needed to become a permanent resident.