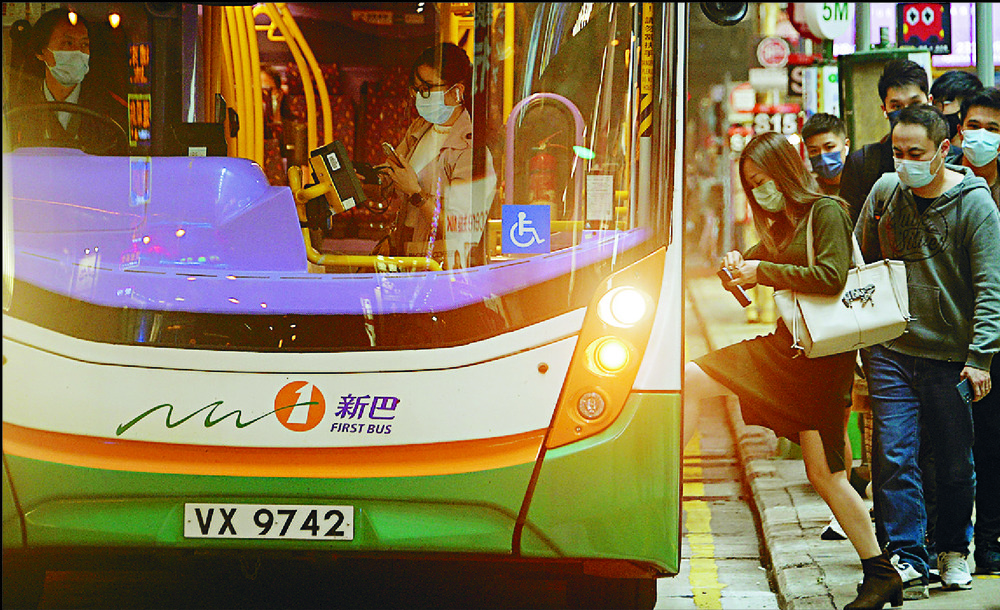 Bus giants get on board with 4.5pc pay hike
Citybus and New World First Bus yesterday announced 4.5 percent pay hikes from January 1, with bus captains and other frontline workers getting a jumpstart on colleagues with their salary rise taking effect next month.
That translates into a HK$1,170 increase for a driver on HK$26,000 a month, which is the salary they are quoting in the hope of drawing 200 more bus captains.

The companies - subsidiaries of Bravo Transport Services - will merge after their franchises expire next year.

The pay hikes, they said, signify their commitment to employees and the future of the business.

"This significant increase also makes reference to the future as we rebase and start to grow and expand our business into the future," said the companies, which mainly operate cross-harbor and urban routes on Hong Kong Island.

As of 2020, the two have 5,000 staff.

The hikes are regarded as market leading compared to MTR Corp's 3.3 percent and Kowloon Motor Bus' 3.5 percent in July. With it, the hope is to retain bus captains and attract new talents.

The hikes take effect next month for all non-supervisory frontline staff and from January for others, subject to annual performance reviews.

They serve to recognize staff contributions amid the pandemic and take into account a number of factors, including the current recruitment market and increasing external inflationary pressures.

The hikes are seen as an expansion of business opportunities that lie ahead in the SAR's emergence from the pandemic, the gradual resumption of air and cross-border travel and in supporting the rapidly expanding business in key development areas.

It is the first pay hike in three years. The firms handed staff a one-off HK$4,000 this January, saying operations and profits had been hit by border closures and cross-harbor route suspensions.

They have launched a "district-based" bus captain recruitment campaign since July and want 200 more drivers to work in routes in their own neighborhoods, for HK$26,000, HK$1,000 more than last year.

Those recruited this month will each get HK$12,000 newcomer bonus too.