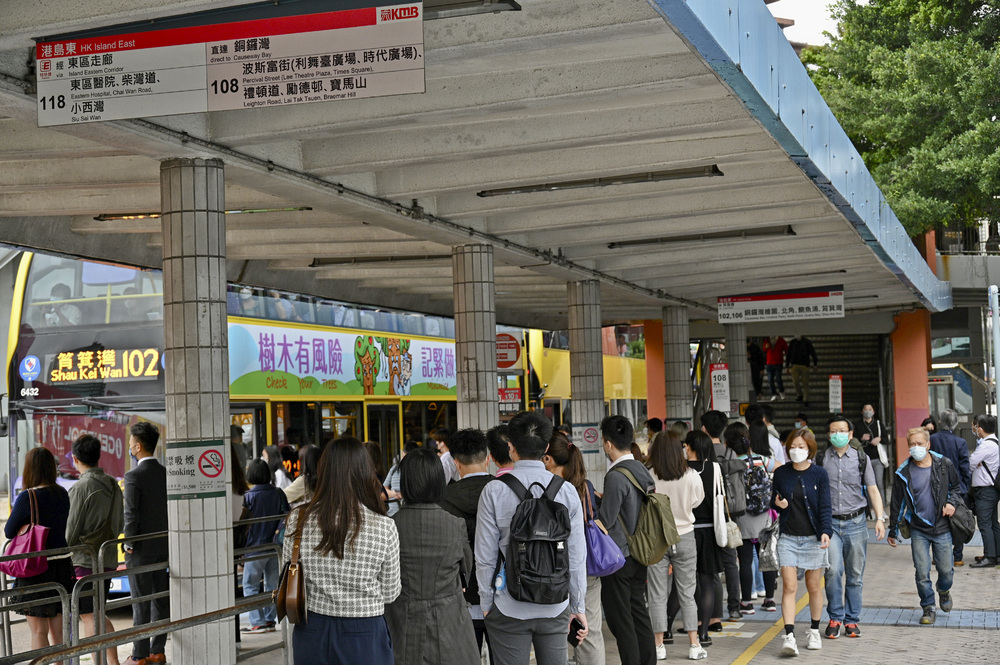 Bus fears amid switch to East Rail
The East Rail Line cross-harbor extension has drawn mixed reviews following its debut yesterday, with most commuters praising the quicker and more convenient route while others raised fears over bus companies cutting services.
MTR Corp said the line's operation went smoothly yesterday, adding that as of 11am, 25,800 people had used the new Exhibition Centre station.

Silver bullet trains - trains that travel exclusively between specific stations with no stops in between - were deployed at Sha Tin and Tai Po Market stations during morning rush hours to speed up the journey to Admiralty, MTRC said, adding this helped keep the platforms relatively clear.

Commuters arriving at Admiralty station yesterday morning will also have noticed staff scattered across the platforms to offer guidance.

One East Rail commuter who began her journey in Sheung Shui said that not only did she arrive at Admiralty in 31 minutes but she also didn't need to interchange twice like before.

"My journey was quick and the train carriages felt more comfortable and big. I will continue taking the East Rail Line when going to work in the future," she added.

However, several bus stops outside the Cross-Harbour Tunnel in Hung Hom told a different story.

Buses heading toward the eastern areas of Hong Kong Island saw long queues, with many complaining that their workplaces aren't located near MTR stations. However, buses heading toward the western areas of the island saw an obvious drop in patronage. One bus stop for route 104 heading toward Kennedy Town from Sham Shui Po saw no line whatsoever.

Rex Lam from the Joint Concern Group on Public Transport Planning upon Railway Commencement said the extension will leave many in the lurch as they do not live near MTR stations and will suffer from the drop in bus services.

Lawmakers Michael Tien Puk-sun from Roundtable and Ben Chan Han-pan from the Democratic Alliance for the Betterment and Progress of Hong Kong both said the extension ran smoothly yesterday.

Significantly, Chan's praise did not come without a note of caution as he warned the Transport Department and bus operators to refrain from canceling cross-harbor bus routes prematurely.