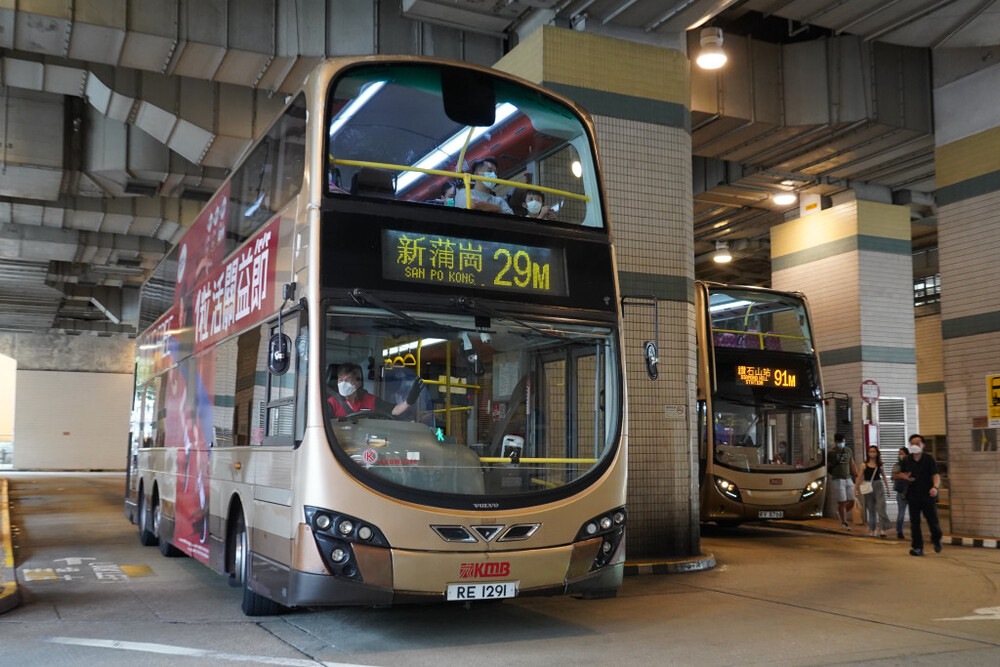 Bus fares may increase by as much as 20 percent
Franchised bus operators in Hong Kong have submitted their fare increase applications to the government to increase charges by 10 to 20 percent, citing rising operating costs and Covid's impact on patronage, according to the Transport and Logistics Bureau.
The bureau said on Wednesday that authorities received the applications in the first half of this year and are currently reviewing them.

The review process will consider a host of factors, including public affordability and acceptability, and the operators' operational cost and income, said the bureau, adding that they will consult the Legco panel on transportation affairs and the Transport Advisory Committee in due course before passing them on to the Executive Council for consideration.

The bureau said the government had previously exempted franchised buses from paying tolls when using government toll tunnels, with the operators required to keep the toll saved in the dedicated fund accounts they set up.

When the Executive Council considers a justifiable need to increase the fare, the franchised bus operator will be required to offset the increase by first using the balance in the fund to lower the magnitude of the fare increase shouldered by passengers, the bureau added.

Meanwhile, the bureau noted that the temporary special measures of the Public Transport Fare Subsidy Scheme have been extended earlier for another six months until April 30 next year, with the scheme expected to relieve the fare burden of 3 million citizens per month.