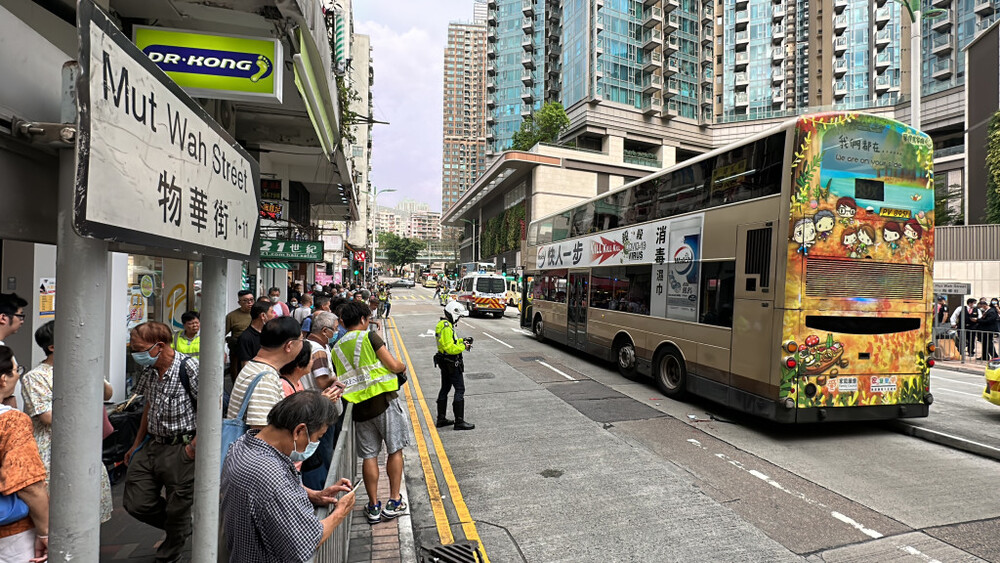 Bus driver arrested after Kwun Tong crash kills 83-year-old pedestrian
A 55-year-old bus driver was arrested over a fatal traffic incident on Saturday in which an 83-year-old man was rolled underneath and crushed to death by a double decker in Kwun Tong.
The incident occurred around 3.30 pm yesterday (Sat) as the KMB bus route 89X was traveling along Hong Ning Road.

The driver suspectedly failed to apply the brakes in time when making a right turn into Mut Wah Street and crashed into the old man who was crossing the road.

Following the collision, the old man was trapped underneath the rear end of the bus on the left, and passersby who witnessed the terrifying scene immediately reported to police.

The old man sustained multiple injuries to his bodies and fell into a coma. He was rescued by firefighters and rushed to United Christian Hospital but was eventually pronounced dead at 4.07 pm.

The driver was later arrested for dangerous driving causing death and is being detained for enquiries.

Investigation by the special investigation team of Kowloon East traffic is ongoing.

Police urged anyone who witnessed the accident or has any information to offer to contact the investigating officers by dialing 3661 0264.