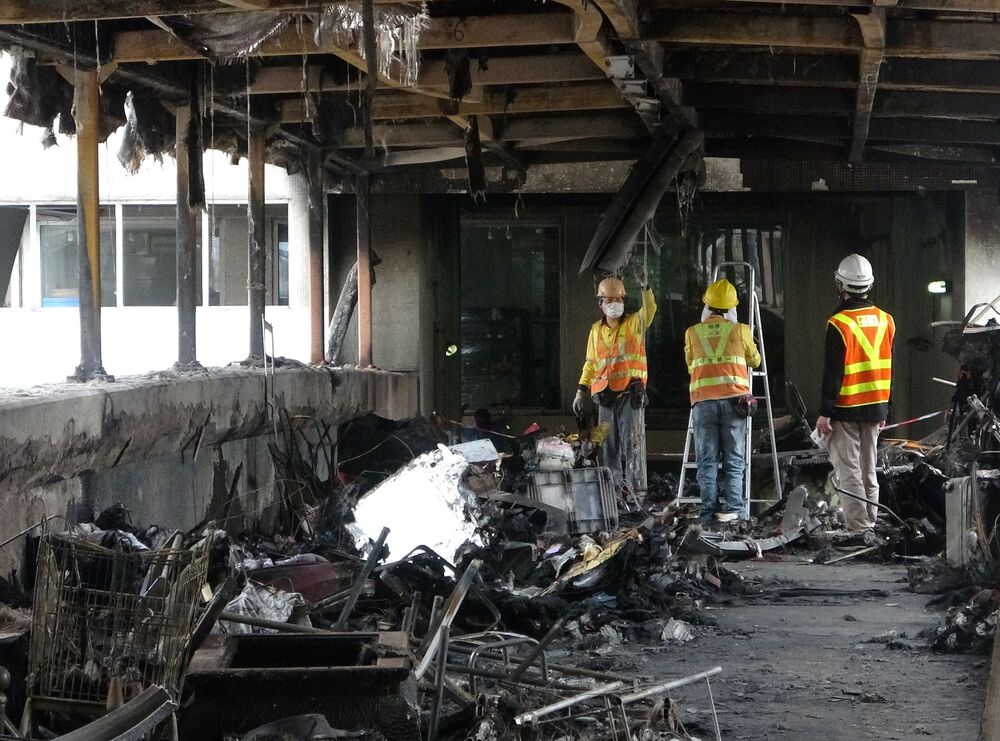 Burnt Tong Shui Road footbridge in North Point to be demolished
The government has approved a decision to demolish the entire Tong Shui Road footbridge in North Point, after a fire broke out there a year ago.
According to documents submitted to the Eastern District Council on Tuesday, authorities said the demolition of the entire footbridge is considered the most effective solution after examining the actual usefulness of the structure.

The document states that the footbridge, the covering part of which was removed after a fire in April last year, has been causing environmental hygiene problems in the community.

It said after reviewing the traffic and pedestrian flow in the vicinity, the Transport Department believes that the pedestrian crossing facilities on ground-level are sufficient to meet the demand for pedestrians.

"After interdepartmental discussions, which have weighed in various factors, including the time and resources required, and the impact on the public, the government believes that the demolition of the entire footbridge is the most effective solution," it wrote.

The document stated that authorities will commence the demolition of the footbridge immediately after confirming relevant project arrangements, with the whole project set to be completed within two years.

The footbridge in North Point has been closed since April 25, 2020 after a fire broke out. The blaze burnt through the roof of the footbridge, and the case was listed as arson by police.