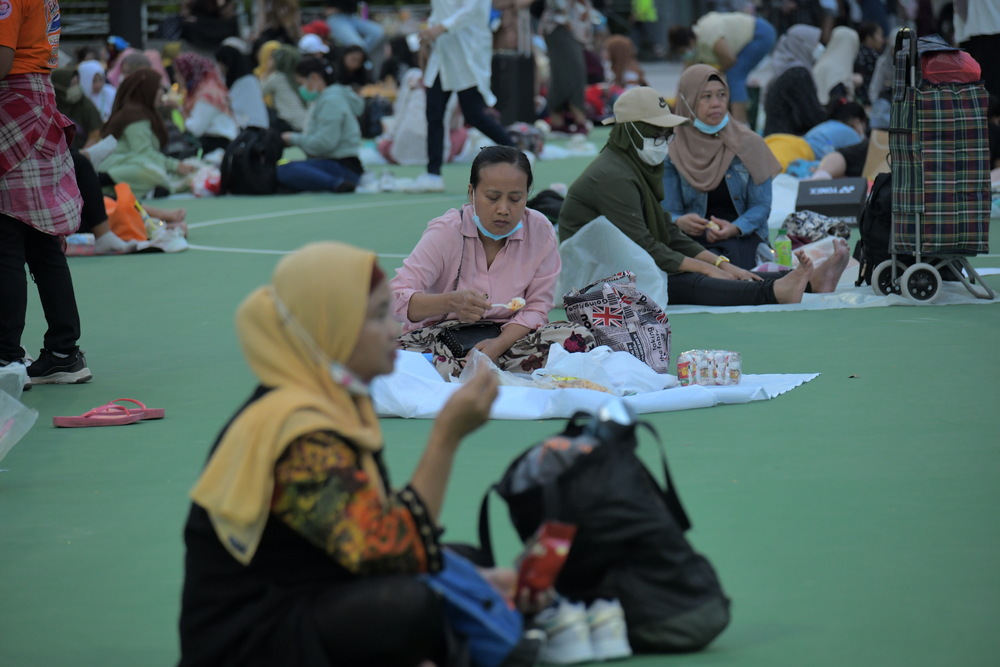 Budget to include tax deduction for employers of foreign domestic helpers: sources
Lawmakers have called on the government to introduce a tax deduction cap of up to HK$60,000 for Hongkongers who hire foreign domestic helpers as the financial secretary Paul Chan Mo-po will deliver the 2023/24 Budget tomorrow (Wednesday).
Sources said this Budget will include the tax deduction cap for employers of foreign domestic helpers as many families in Hong Kong hire helpers because of actual needs. And the move is expected to alleviate the financial burden for the middle class.

Back in a consultation session in January, Chan said he would include the tax deduction for helpers when formulating the Budget after hearing people's opinions supporting the measure.

Yet, he added he also needed to consider the market for local domestic helpers and whether the policy would bring more troubling administrative procedures.

The policy was backed by many political parties, including the Democratic Alliance for the Betterment and Progress of Hong Kong (DAB), which suggested a ceiling of HK$56,760 for each helper hired by each taxpayer.

Meanwhile, New People's Party, chaired by Executive Council convener Regina Ip Lau Suk-yee, advised setting the upper limit at HK$55,000, and "A4 Alliance" – formed by four independent legislators – suggested to be capped at HK$60,000.

DAB's Frankie Ngan Man-yu also supported the policy as he referred to the latest data that there are about 340,000 foreign domestic helpers in the SAR.

He continued that the policy becomes necessary as not only middle-class families are hiring helpers but also many grassroots families because of insufficient childcare services in the city.

Ngan also welcomed the policy to include local chores assistants. Still, he noted the addition may mean more administrative procedures as assistants and employers may have yet to sign a contract beforehand.

On the other hand, NPP's Eunice Yung Hoi-yan wanted the government to handle the applications by families that hire more than one helper more leniently.

It could be seen as a family-friendly policy that helps boost the birth rate, Yung said, as she pointed out that hiring a helper to take care of kids has become one of the daily expenditures for families with two working parents.