The budget sought to position Hong Kong at the forefront of finance, innovation and technology, while capitalising on its place in the Greater Bay Area. Realising these aims, it will also take a concerted effort from the city's business sector
Financial Secretary Paul Chan Mo-po has unveiled a budget which, alongside a raft of measures to maintain assistance to Hong Kong's vulnerable and smaller businesses, is part of an ambitious but clear-sighted plan to position the city at the forefront of the world's most dynamic and exciting prospects for growth.

Chan's budget played to Hong Kong's unique strengths, especially when it comes to financial services.

He outlined plans to take advantage of the mainland's continuing opening up by expanding the "connect" schemes and promoted our HK$35 trillion asset and wealth management industry. He highlighted new opportunities around the internationalisation of the renminbi – a market where Hong Kong has a 75 per cent share – such as offering renminbi settlement of carbon credits and potentially opening new futures markets in mainland bonds.

This initiative builds on months of work to highlight Hong Kong's capital markets – including the government green bond programme, the planned issuance of infrastructure bonds, and a drive to persuade mainland borrowers to issue renminbi bonds in Hong Kong.

But Chan also pledged to boost our competitiveness in more niche fields where our geography and our history give us a competitive edge, including closer collaboration across the Greater Bay Area, developing our maritime services industry, intellectual property trading and others.

The drive to attract business to Hong Kong builds on Chief Executive John Lee Ka-chiu's announcement last October that HK$30 billion would be set aside from the Future Fund to encourage businesses to set up in Hong Kong through investment in these companies, and government measures to attract more family offices to set up here.

Chan highlighted the importance of the reopening of the cross-boundary trade, and the opportunities that the Greater Bay Area more broadly holds for Hong Kong. For example, despite the troubles bought on by the pandemic, our research shows Guangdong's advanced manufacturing sector grew 26 per cent in the first 11 months of last year. Hong Kong needs to re-engage wholeheartedly with its neighbours to take full advantage of these opportunities.

From green tech, finance and opportunities within the Greater Bay Area, to promoting innovation and technology and digital infrastructure, at the heart of the challenges outlined in the budget lies Hong Kong's most important resource: its people.

Chan told the Legislative Council that talent was the most important resource for growth, and that the city's future depended on the continuous and abundant supply of quality talent to meet market demand.

The common theme across many of the industries that Hong Kong is targeting is the brutal global competition for the talent that drives them. If Hong Kong is to realise our full potential we need to find new ways to develop, attract and retain the world's best businesspeople.

The budget included provisions to promote on-the-job training, including fintech internships for young Hongkongers, and pledged an extra HK$300 million for schools organising IT-related extracurricular activities. Chan announced relaxed visa requirements for investors and entrepreneurs, while the government has created a new office to attract strategic enterprises.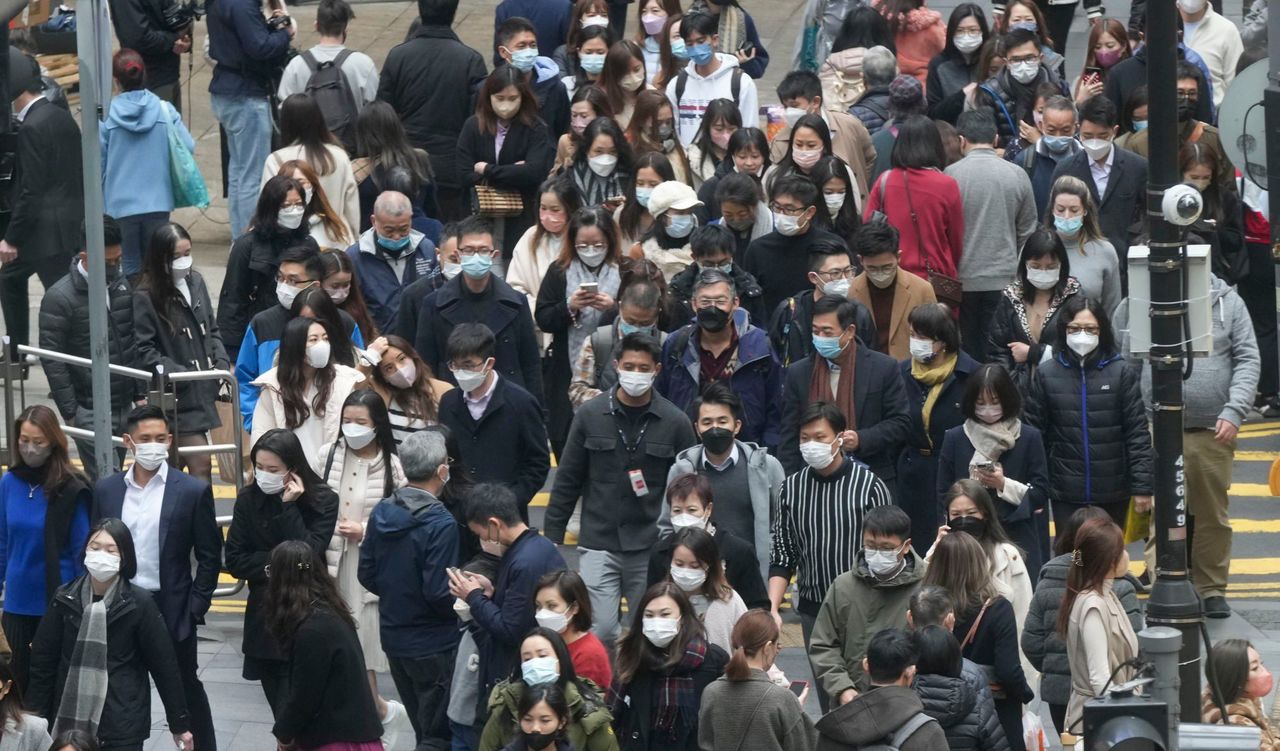 People cross a road in Central on January 17. The budget has recognised the importance of talent to Hong Kong's future.

At the core of any long-term development plan must be developing local talent. It starts at school and accelerates at university, but business also has a vital role to play. Companies can help their employees become better financiers, accountants or lawyers, and if Hong Kong is to thrive as an international business centre, they also need to help them understand the world around them.

Businesses like HSBC have helped many young people expand their horizons by giving them the opportunity to experience and learn how different markets work in different places.

Businesses also have a key role to play in working with the government to re-establish Hong Kong's attraction as a magnet for global talent. The international superstars who drive innovation industries like fintech, e-commerce or artificial intelligence can pick and choose where they want to live, and they are looking beyond mere salaries, wanting to settle in areas that harmonise with their lifestyle and aspirations – places that are well-connected, environmentally responsible and cosmopolitan.

Hong Kong lies at the heart of the world's most dynamic economic region. The International Monetary Fund last month upgraded its growth forecast for emerging and developing Asia from 4.9 per cent to 5.3 per cent, more than three times faster than the US and seven times faster than the euro area.

Asia needs a clearing-house for the finance that will continue to drive that growth, a technology incubator to foster innovation, and an academic hub to disseminate knowledge.

Hong Kong has an opportunity to be that centre, and last week's budget lays the groundwork for an economic renaissance. Now it is up to all of us to play our role in making it a reality.