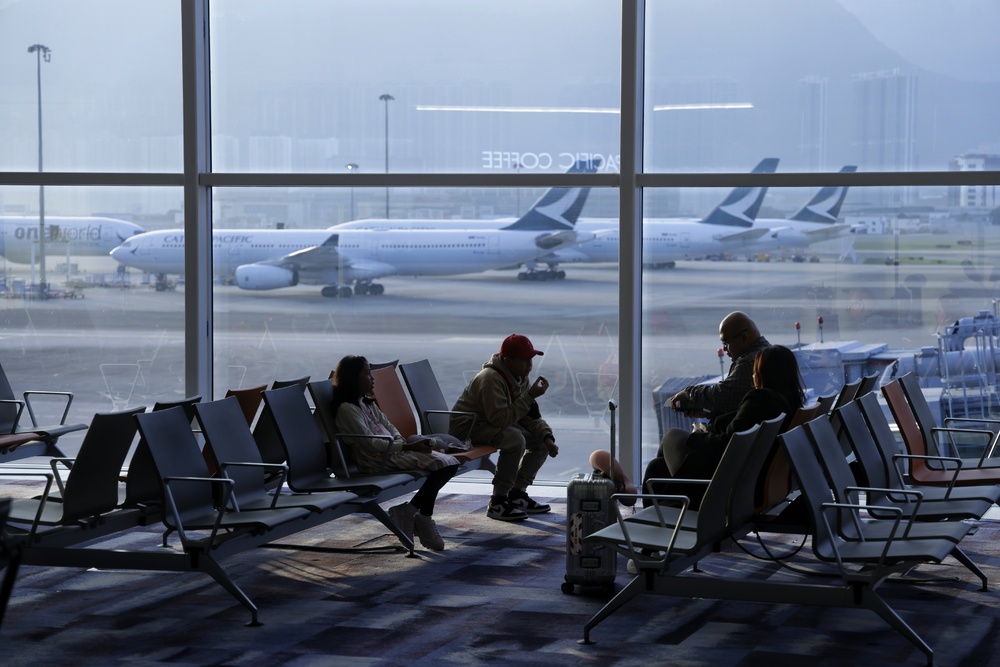 (Budget 2023-24) Hong Kong strives to become an aircraft leasing and services hub; to build a new aviation business park
Hong Kong will enhance the aircraft leasing preferential tax regime and strives to establish the city's position as an aircraft leasing and services hub, financial secretary Paul Chan Mo-po said Wednesday.
Chan continued that authorities have conducted a trade consultation on the proposed enhancement measures, which include allowing tax deduction for the acquisition cost of aircraft and expanding the scope of leases and aircraft leasing activities.

And the proposed measures have been welcomes by the industry, Chan added.

A bill will be tabled at the Legislative Council in the fourth quarter of this year as Chan said these enhancement measures will further attract more aircraft leasing companies to establish a presence in Hong Kong.

Chan also said the Airport Authority is planning to construct a new aviation business park on the Airport Island, and is exploring with Zhuhai authorities the feasibility of building an aviation industrial park in Zhuhai.

The goal of the proposal is to promote the development of the aviation industry in the two places through synergized cross-boundary co-operation, the finance chief noted.

Chan spoke of the integrated commercial development project of SKYCITY as well, which – with its advantages in terms of geography, infrastructure and transportation – will be developed into a vibrant hub of commerce, conventions and exhibitions, tourism, lifestyle and logistics.

Chan added logistics infrastructure will be strengthened to further expand the business of high-value goods and e-commerce.

A number of infrastructure projects, including the SkyPier Terminal which will commence operation mid-2023 and the entire Three-Runway System – expected to be completed by the end of 2024, will significantly boost passenger and cargo traffic of the Hong Kong International Airport.

Chan also said the projects will create tremendous opportunities for activities such as aircraft repair and maintenance, aircraft parts manufacturing and relevant research and development.

Airport Authority will also roll out a series of measures to support the recovery of air traffic, such as reducing or waiving airport charges, providing incentives to resume suspended flight services or launch new routes, and organizing large-scale promotion activities.