Family members of deceased say they are considering filing civil lawsuit against the railway company.
Hong Kong's sole rail operator has revealed that an emergency call button inside a toilet for people with disabilities at Hung Hom station where an elderly man died was broken in a report sent to the family members of the deceased.

Hui's relatives on Thursday disclosed the findings of the MTR Corporation's investigation, which was sent to them one month after the tragedy in July. The report looked into why it took more than four hours to find Hui after family members first alerted staff that he was missing.

They said they believed the failure of the emergency system had led to his death and they were considering filing a civil lawsuit against the company.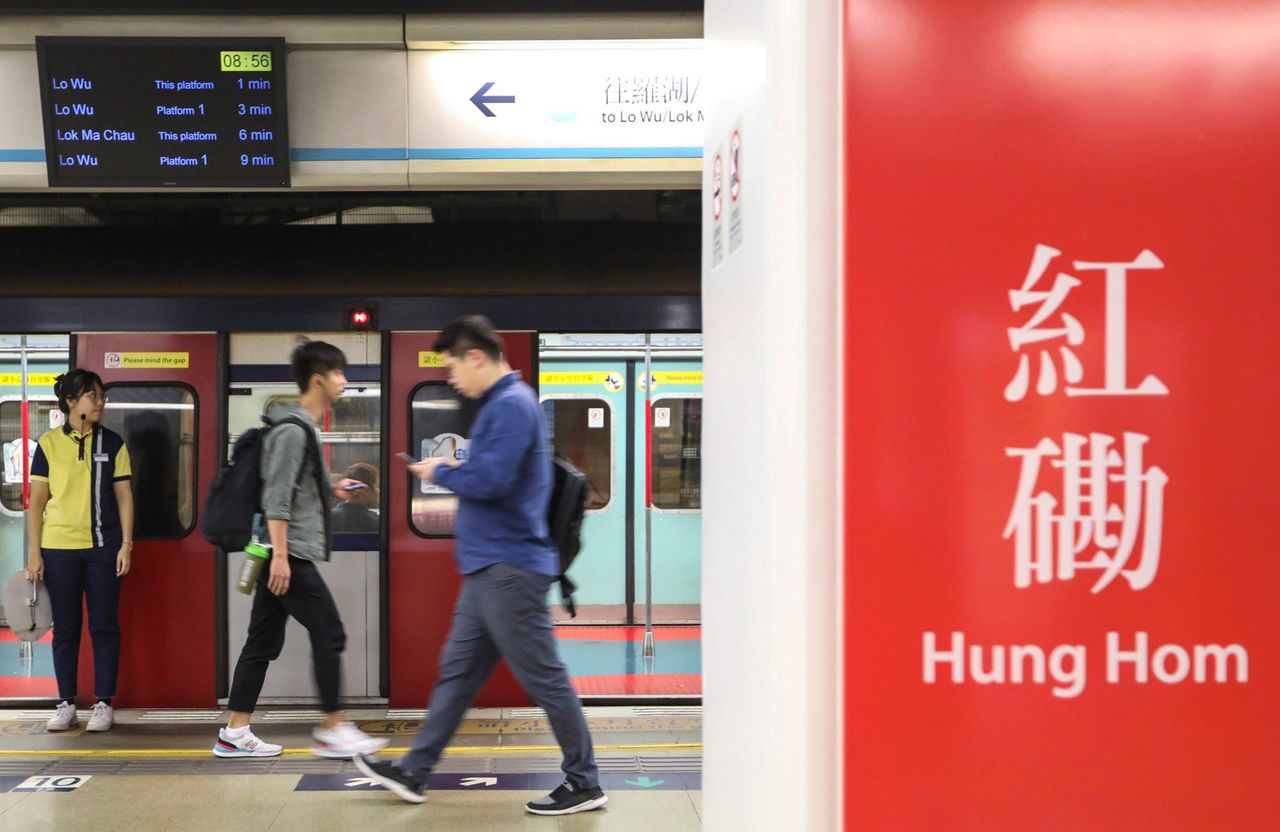 Hung Hom MTR Station.

"When the staff found Hui at the scene, he was sitting on the floor with his back against the wall. We believe that Hui had pressed the emergency call button for help, but it was broken and had failed to send a signal," Hui's family said.

In a reply to the Post, an MTR Corp spokeswoman said the company would follow up on the family's potential lawsuit through relevant channels, but it had nothing else to add at this stage and would cooperate with any further actions if needed.

The incident took place on July 20 when Hui, 66, travelled along the Tuen Ma line with his 62-year-old wife from Ma On Shan to Yuen Long to visit friends, according to the couple's 40-year-old son.

When they arrived at Hung Hom station at about 5pm, Hui told his wife he would use the toilet, but due to her walking difficulties, he had asked her to go ahead to Long Ping and wait there, the son recounted earlier.

Hui's family alerted police and MTR staff about an hour later, but he was found unconscious inside one of the four toilets for people with disabilities at the station at 10.30pm. He was later certified dead at Queen Elizabeth Hospital.

According to the report, which was seen by the Post, it took four and a half hours to find Hui in a toilet near the women's bathroom because the janitor had only searched the men's toilet and its nearby facility for people with disabilities. It said this was due to miscommunication after the family first alerted them that Hui was missing at 6pm.

It also mentioned that a worker in charge of cleaning the women's bathroom had not known the station was searching for Hui, and she had only notified staff that she could not enter the toilet to clean it after two attempts.

"Our search fell short," the report said. "We have reviewed and enhanced our processes and follow-up actions."

The company said it had room for improvement when it came to monitoring cleaners' work, adding that the cleaning subcontractor had also failed to explain working guidelines to its staff.

The MTR Corp said its staff had discovered that the emergency button had been pressed after the toilet "reopened" following a police investigation, adding it was found to be broken and repair work was arranged immediately.

But the company said it had no records showing when the button had malfunctioned and that the station had not received any emergency alert on the day of the incident, thus it was unable to confirm whether Hui had pressed it.

To follow up, the company said it had checked all the emergency call buttons in its more than 90 toilets for people with disabilities to make sure they were working.

The company added that it planned to install motion sensors which would send signals to the station if a user in such toilets had not moved for a certain period of time. Installations for facilities that are used more frequently would be carried out within a month.

Yau Tsim Mong district councillor Leo Chu Tsz-lok from the Democratic Party, who assisted Hui's family, said police had to investigate if the failure of the emergency call button involved human negligence, or even criminal elements.

He added that the railway company should ensure the emergency system was maintained effectively to prevent such tragedies from reoccurring.