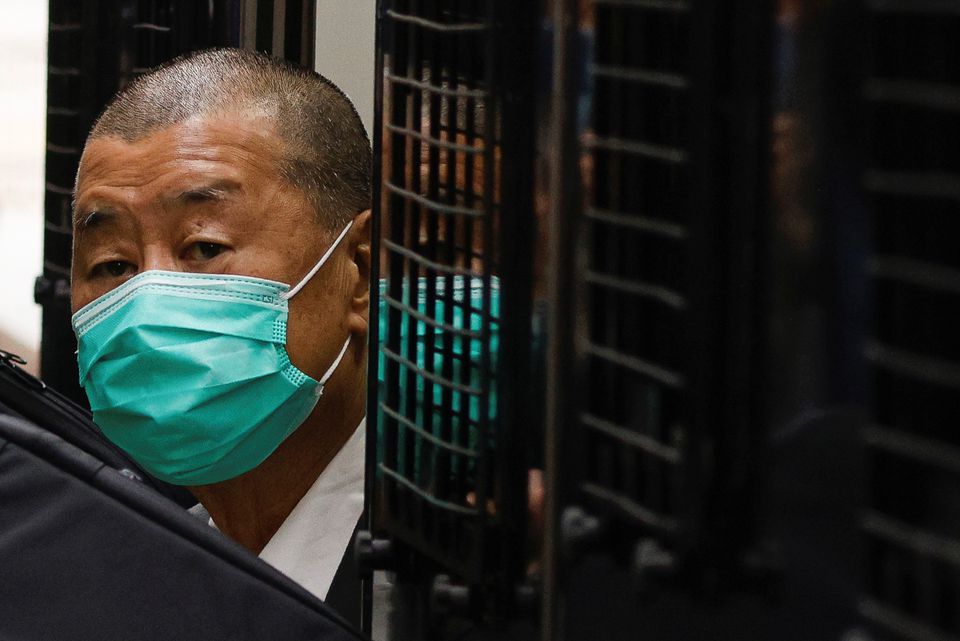 British minister met Jimmy Lai's legal team - Downing Street
The legal team of Jimmy Lai Chee-ying, the pro-democracy media tycoon sentenced to over five years in jail last month, met a British junior foreign office minister on Tuesday, Prime Minister Rishi Sunak's spokesperson said.
"The British government will always support rights and freedoms and the rule of law," the spokesperson told reporters.

"The foreign office ... has provided support for Jimmy Lai for some time, and Minister for Asia Anne-Marie Trevelyan has met his legal team today."

Jimmy Lai, the 75-year-old founder of the now-defunct newspaper Apple Daily, was arrested in 2020 during a crackdown on the city's pro-democracy movement. He is fighting collusion charges under a Beijing-imposed national security law and faces up to life in prison if convicted.

Last month, the team called for the U.K. government to take immediate action to secure Lai's release ahead of his high-profile national security trial after he was sentenced to five years and nine months in prison on fraud charges linked to lease violations.

Caoilfhionn Gallagher, leader of the team, said Lai's son was in London this week to call on British officials to protect his father.

"He is being subjected to 'lawfare' – multiple prosecutions and lawsuits, all designed to silence and discredit him and send a clear message to others that they should not dare to criticize the Chinese or Hong Kong authorities," she said in an email reply to The Associated Press.

Lai is accused of conspiring with others to call for an imposition of sanctions or blockade, or engage in hostile activities against Hong Kong or China. He also faces a charge of collusion with foreign forces to endanger national security, and a separate sedition charge under a colonial-era law that is increasingly used to crush dissent.

His trial - originally slated to begin last month - was postponed to September.

In November last year, Chief Executive John Lee Ka-chiu sought a law interpretation as to whether British barrister Tim Owen would be allowed to defend Jimmy Lai's national security case, as the city's top courts approved the lawyer's participation.

Beijing later confirmed that an overseas lawyer should obtain a granting certificate issued by the Chief Executive before being hired to work on local national security cases.