About 103,900 Hongkongers applied for a new pathway to British citizenship in the first year of the scheme, with 97,057 winning approval.
The UK government has announced plans to extend the British National (Overseas) visa scheme to allow young Hongkongers born on or after July 1, 1997 who have at least one parent with BN(O) status to apply independently to settle in the country.

The U-turn came amid mounting pressure on the government to endorse two cross-party-backed amendments proposed in parliament in December and earlier this month to enable the extension. The government turned down the December amendment, saying it was too broad and did not contain safeguards against age limits and residency.

According to the latest statistics, about 103,900 Hongkongers applied for the new pathway to British citizenship in the first year of the scheme, with 97,057 winning approval, continuing a recent wave of emigration from the city.

The BN(O) visa scheme allows successful applicants to live, work and study in the country for up to five years, and apply for citizenship after six. But only Hongkongers born before June 30, 1997 – the day before the city's handover from British to Chinese rule – are eligible for BN(O) status, making even the youngest recipients 25 years of age now.

Currently, adult children of a BN(O) status holder can apply as dependants if they do so at the same time as the parent, and were born on or after July 1, 1997.

Announcing the extension of the visa scheme, immigration minister Kevin Foster admitted the current arrangements were unfair to some families.

Some people were not able to access the scheme because their BN(O) parents did not wish to apply, because they were not part of their parent's household, or they were unable to apply at the same time, he said in a statement on Thursday.

Foster said that it was creating unfair outcomes for some families as younger children aged between 18 and 24 were unable to access the route while older siblings could.

"It is right and important to address this so the government has made the decision to enable individuals aged 18 or over who were born on or after July 1, 1997 and who have at least one BN(O) parent to apply to the route independently of their BN(O) parent," Foster said.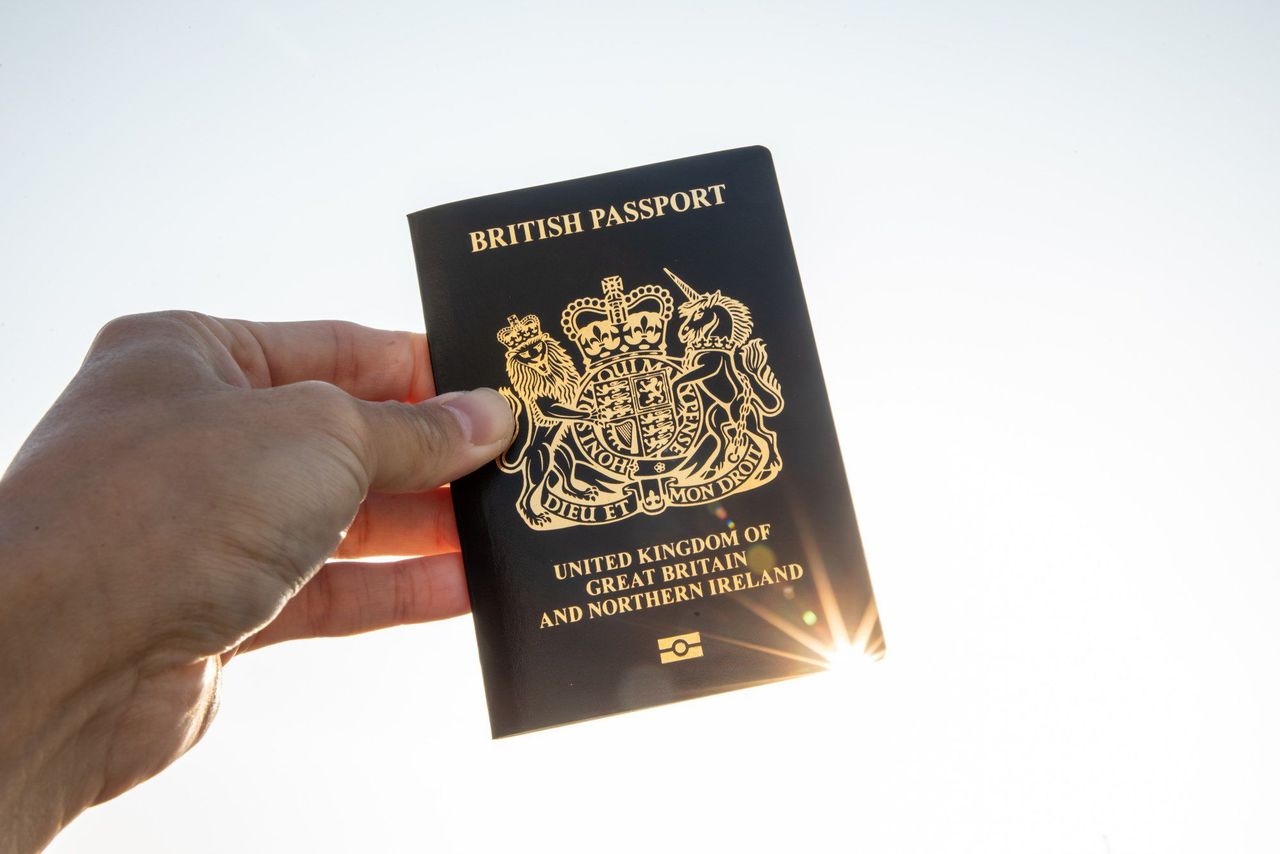 An estimated 5.4 million of Hong Kong's 7.4 million population are eligible for the BN(O) scheme.

The government planned to lay the changes to immigration rules in September and they were expected to go live in October, he added.

Those qualified would still be required to meet all of the other suitability and eligibility requirements for the route.

The parliamentary members who proposed the original amendment pointed to data from advocacy group Hong Kong Watch, which found 93 per cent of more than 1,000 defendants who faced charges relating to the 2019 anti-government protests were under the age of 25, and therefore not likely to be BN(O) status holders.

Hong Kong Watch chief executive Benedict Rogers said: "We are delighted that the government has taken the bold and moral step to expand the BN(O) visa for those brave young Hongkongers who are not currently covered by the scheme."

The number of applications for the BN(O) visa scheme – launched by the UK after Beijing imposed the national security law on Hong Kong – dropped 35 per cent in the fourth quarter last year to 15,600 from 24,000 in the previous three months, according to the Home Office on Thursday.

Some emigration consultants attributed the decline to competition from pathways offered by countries such as Canada and Australia.

They also noted that for the first time, the authorities revealed 79 applications lodged outside the United Kingdom were rejected. Another application from within the country was among the first recorded refusals for the BN(O) route.

A Home Office study in 2020 estimated 153,300 people could arrive in Britain from Hong Kong in 2021, with the new figures falling below that.

Willis Fu Yiu-wai, senior immigration consultant for Goldmax Associates, said with Britain being the first of the so-called Five Eyes countries – the others being the United States, Canada, Australia and New Zealand – to open its doors for Hongkongers it was natural that many with a strong desire left at the beginning of the scheme.

"The remaining are planning or need a few more months to handle settlement issues before taking real action," he said.

Australia and Canada also introduced "lifeboat" schemes in recent months giving Hongkongers looking to emigrate more options.

Fu said some applicants aged under 40 had switched to the Canadian pathway, which provided work permits valid for up to three years while those who graduated from designated postsecondary learning institutes in the country would be allowed to apply for permanent residency.

An estimated 5.4 million of Hong Kong's 7.4 million population are eligible for the BN(O) scheme, which allows successful applicants and their dependants to live, work and study in the UK for up to five years. They can then apply for citizenship after six years.

Britain launched the visa in response to Beijing's imposition of a national security law on Hong Kong, which London said constituted a "clear and serious breach" of the 1984 Sino-British Joint Declaration that set conditions under which the city would return to Chinese rule.

In the wake of the 2019 anti-government protests, Beijing imposed the sweeping security legislation in June 2020, banning acts of secession, subversion, terrorism and collusion with foreign powers.

Johnny Patterson, policy director of the London-based NGO Hong Kong Watch, said given that most of those coming to Britain were young families with children, it was not surprising the peak occurred during the summer.

"It will be interesting to see whether the declining numbers set in as a pattern or whether people movements ebb and flow with the seasons," he said.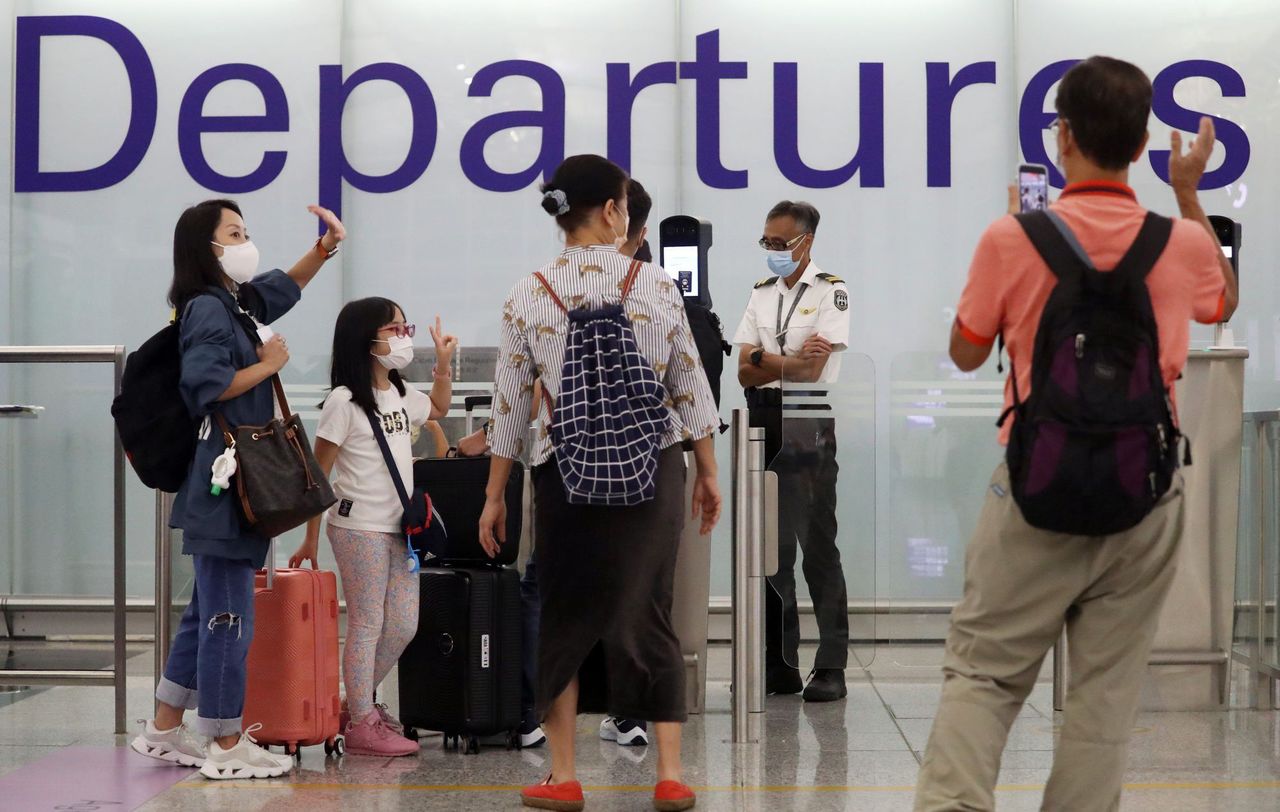 People leave for London at Hong Kong International Airport in June 2021.

Last October, a survey by advocacy group Hongkongers in Britain found that nearly half of BN(O) visa holders were unemployed at the end of August, with only 18.5 per cent having found full-time work.

Most survey participants said they were aware that leaving Hong Kong would mean accepting a lower-paying job and changing industries. But about 69.4 per cent said they were financially secure.

Bella Ho*, 25, and her boyfriend Peter Tsui*, 29 moved to Britain in December 2020, as they said they believed Hong Kong had become just another Chinese city without the freedoms it used to enjoy.

Ho has been looking for work in Manchester, sending out hundreds of resumes for jobs in merchandising, marketing and customer relations. She said she was surprised that she had not got many interviews. She also noted the difference between Hong Kong and Britain when applying for work.

"In Hong Kong, I think the employer will focus on ability, but in the UK, they focus more on the personality of the person and whether this person suits the company culture, not only their experience," she said.