'Extraordinary' that only 20 per cent of applications processed in first quarter, says Stephen Kinnock, calling for more government support for those making move.
Britain's shadow minister for Asia Stephen Kinnock has criticised Boris Johnson's government's roll-out of a visa scheme for Hongkongers with British National (Overseas) passports as "slow" and "inefficient", six months after the application process officially opened.

In an interview with the South China Morning Post, Kinnock said it was "extraordinary" that "only 20 per cent" of applications had been processed in the first quarter.

"I worry about the 80 per cent who put in applications and are waiting to hear from the Home Office. But I'm sure that the authorities in Hong Kong are very aware of the fact that they've done this, and that worries me," the Welsh Labour Party member of parliament said.

According to British government statistics, about 21 per cent of 34,000 applications for a British National Overseas BN(O) visa made in the first quarter of 2021 were granted, meaning more than three-quarters had either not been processed or granted. The government is set to release second-quarter statistics at the end of August.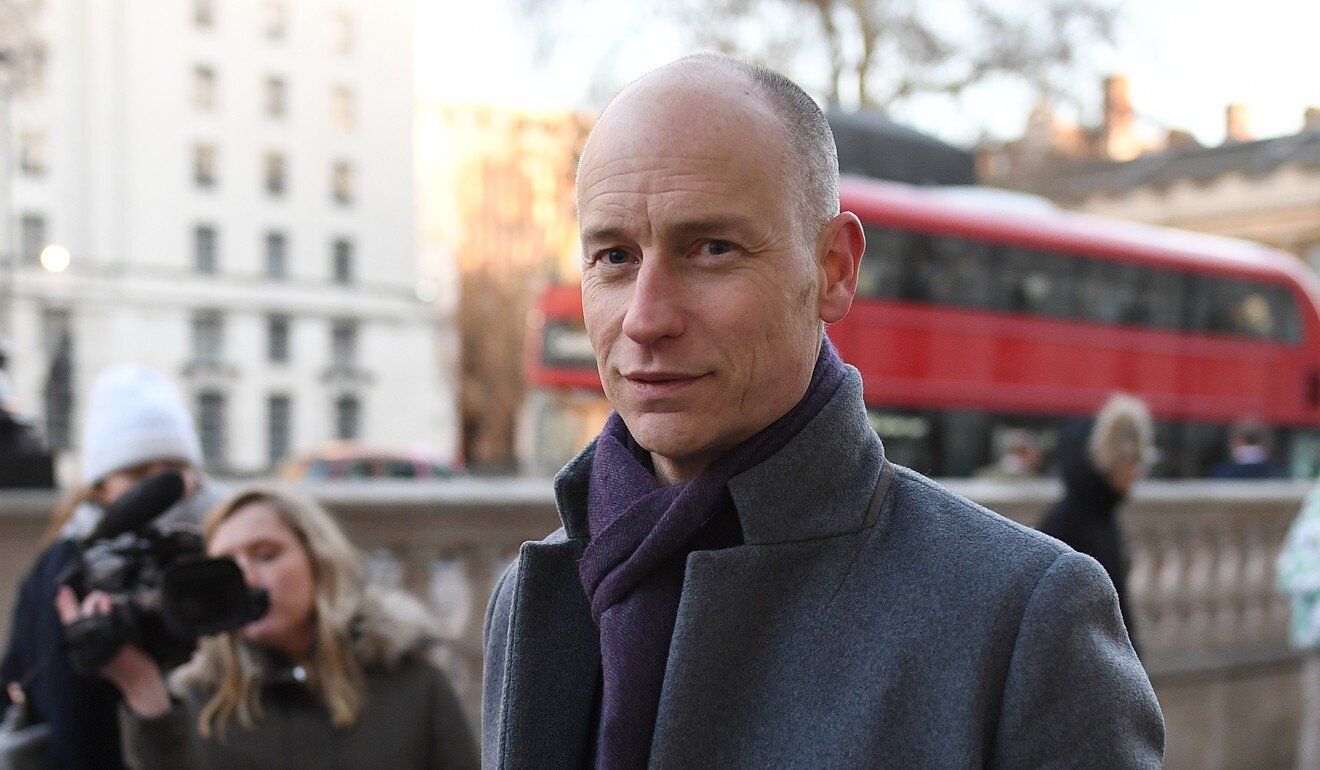 Labour Party MP Stephen Kinnock told the Post he believes more must be done for emigrating Hongkongers.

Amid reports of those who have made the move struggling to access local services, find accommodation and jobs, Kinnock urged the government to offer more support.

"The government should be doing much more to have a big concerted communications campaign around who the BN(O) holders are, what their visa gives them and what that means in legal terms in terms of getting registered with a GP, and getting landlords properly informed," he said, adding that many landlords were not accepting BN(O) passports as a valid form of identification.

In a statement, the British Home Office said: "We have always said that we aim to make a decision on BN(O) route applications within 12 weeks", adding the statistics covered a period in which the scheme "had only been open for applications for around eight weeks".

Some of Kinnock's talking points echo those made by campaigners in recent months, but he refused to be drawn on whether any future Labour government would allocate more funding to help Hongkongers resettle in Britain, saying: "I'm just not in a position to make spending commitments at this point, this far out from a general election".

The British government has allocated "over £43 million" to support BN(O) visa holders "to have the very best start as soon as they arrive, and support them to find a home, schools for their children, opportunity and prosperity".

But campaigners say this is not enough. Julian Chan, director of advocacy group Hongkongers in Britain, pointed to the Home Office's own study, which estimated "a net benefit to government finances of between £2.4 billion (US$3.3 billion) and £2.9 billion over five years as a result of the arrival of highly skilled migrants from Hong Kong".

The study was conducted on the basis of an estimated 300,000 Hongkongers migrating to Britain over the next five years, meaning the £43 million pot allocated would amount to £143 per head, a figure described by Chan as "problematic".

Chan said the government should consider extending a "leave outside the rules" scheme that expired on July 19. Through this, Hongkongers who had not yet secured the BN(O) visa and were not eligible to enter Britain under an existing immigration route could enter at the border, along with their dependents.

He estimated that hundreds of people had entered Britain unofficially, often via tourist visas, in the hope of either gaining permanent residency or awaiting entry to the likes of Canada or Taiwan. But with the scrapping of the "leave outside the rules" scheme, these people "have gone underground".

In the statement provided to the Post, the government said it had no plans to renew the scheme.

"Now that the BN(O) route is open for applications, there is no longer a need for Leave Outside the Rules at the border. We recommend that those who are applying for the BN(O) route await a decision on their application before travelling to the UK," it said.

Kinnock, who joined the shadow cabinet last year, also voiced concerns over a report in The Times that "Chinese spies are posing as refugees in an attempt to enter Britain" through the BN(O) scheme, saying there needs to be a "clear filter".

"I think it is worrying that there is possible infiltration of the BN(O) scheme, and that pro-Beijing people could potentially be using the system to be engaged in monitoring and surveillance of people once they get to the UK," Kinnock said.

"We need a really strong and robust vetting system as well, where people who really understand the politics in Hong Kong are advising the Home Office."

He reiterated a call for sanctions on Hong Kong Chief Executive Carrie Lam Cheng Yuet-ngor and other mainland Chinese officials.

"We have been strong supporters of the Magnitsky legislation from the start, but are struggling to understand the small number of Chinese officials that were sanctioned, why [Communist Party secretary of Xinjiang Uygur autonomous region] Chen Quanguo was not amongst them, who seems to be one of the primary orchestrators of what's been happening in Xinjiang," Kinnock said.

"And we also struggle to understand why Carrie Lam and other senior officials in Hong Kong are not included. We are very clear on that, we have asked that question many times of ministers and as yet, have not had a satisfactory answer."