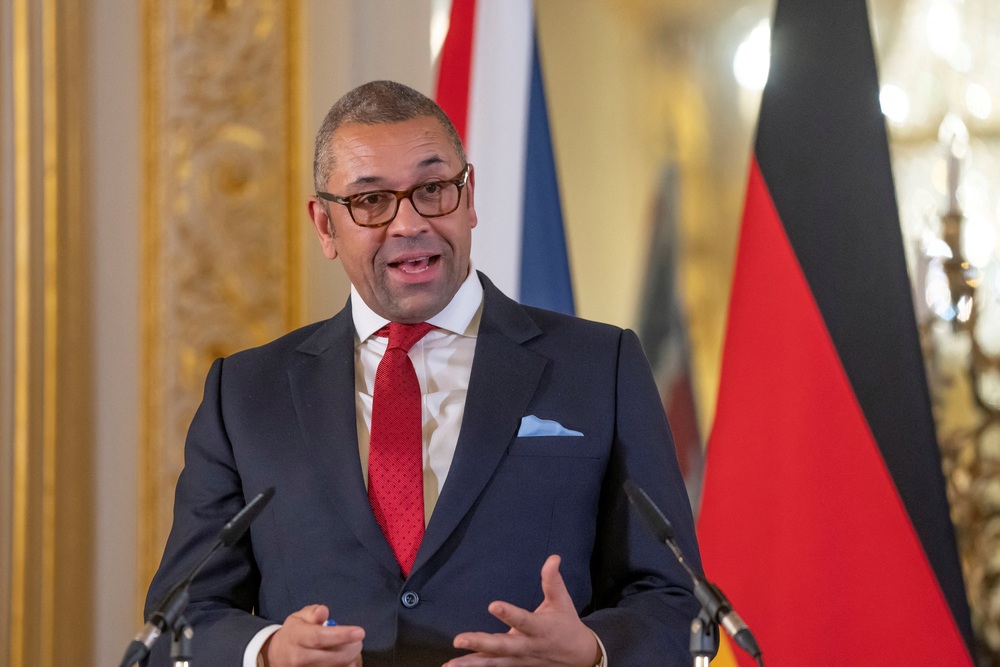 Britain criticizes erosion of freedoms in Hong Kong
Britain criticized on Thursday what it said was the systematic erosion of freedoms in Hong Kong by the Chinese government and a crackdown on free speech by authorities in the former British colony.
The criticism, contained in the government's latest six-monthly report on Hong Kong, accused China of diminishing the way of life promised to the people of Hong Kong and repeated its view that Beijing had broken the terms of its 1997 handover.

"Freedoms are being systematically eroded by Beijing on multiple fronts, tightening the restrictions on the lives of ordinary Hongkongers," British Foreign Secretary James Cleverly said in the foreword of the report, which covered the first half of 2022.

"The authorities continue to crack down on free speech, the free press, and free assembly. Individuals and civil society groups are censoring themselves, and most independent news outlets have been forced to close."

The Chinese embassy in London did not immediately respond to a request for comment. China has in the past responded to similar criticism by accusing Britain of acting with a colonial mindset.

Hong Kong returned from British to Chinese rule more than 25 years ago with a deal guaranteeing a high degree of autonomy, including freedom of speech, under a "one country, two systems" formula.

"There is no doubt that China is failing to comply with the Sino-British Joint Declaration. Hong Kong's rights and freedoms have been sacrificed to facilitate greater control by Beijing, undermining Hong Kong's autonomy," Cleverly said.

"China is diminishing the way of life promised to Hong Kong 25 years ago."

In June 2020, Beijing imposed a national security law to punish terrorism, collusion with foreign forces, subversion and secession with possible life imprisonment.

That legislation has been repeatedly condemned by British authorities. Critics say authorities are using it to stifle dissent, a charge officials in Hong Kong and Beijing reject.

Earlier this week Hong Kong and Chinese authorities expressed strong opposition after a British minister met the legal team of Jimmy Lai Chee-ying, a jailed pro-democracy Hong Kong tycoon and founder of the now shut pro-democracy newspaper Apple Daily.