Home Office will adjust immigration rules, allowing a person on a BN(O) visa to apply for a change of conditions to gain access to public funds.
Hongkongers holding the new British National (Overseas) visa could be given financial help from public funds if they are in extreme poverty after moving to the country, under a modified immigration policy described as "generous" and which takes effect in April.

The Home Office in London on Thursday announced the adjustment to immigration rules, under which it would allow a person living in Britain on a BN(O) visa who "later becomes destitute or is at imminent risk of destitution" to apply for a change of conditions to gain access to public funds.

It would also allow access to public funds if a BN(O) holder could provide "compelling" reasons that a child was at risk due to a parent earning a "very low income" or "facing exceptional financial circumstances relating to a very low income", the policy said.

"It is a generous provision that doesn't happen in the majority of visa categories," immigration specialist Antonia Grant of law firm Bowers Law said.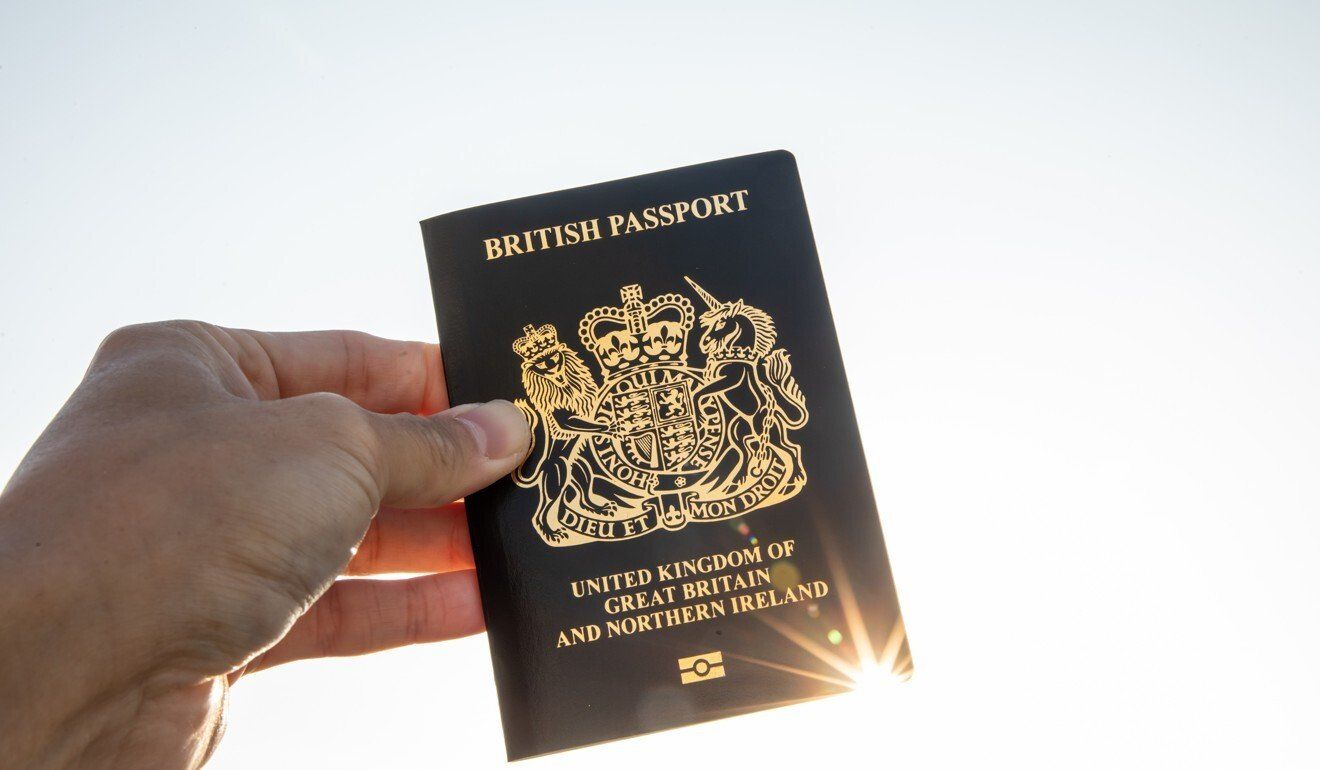 Millions of Hongkongers are eligible for a British National (Overseas) passport.

For most visa categories under immigration rules, foreign nationals were unable to access public funds unless they held permanent residence, added Grant, a Hong Kong and British dual-qualified lawyer.

"The UK government is keen to demonstrate to Hong Kong nationals that it will in cases when people get into difficulty offer some form of security," she said.

Previously, visa holders would not be able to access public funds such as social welfare benefits. Public funds include a range of benefits for low earners, including housing, income and child support.

The British government's Department of Work and Pensions defines low pay as a family earning less than 60 per cent of the national median pay. The Institute for Employment Studies, a research centre and consultancy, put the figure for low pay as less than £9.50 (US$13.24) an hour, and £10.85 an hour in London.

The Post has contacted the Home Office for comment on the changes.

Britain introduced the new visa last July in response to Beijing's imposition of a national security law on Hong Kong. 

It allows those with BN(O) status and their dependants to stay in the country for up to five years, with the right to work and study, and to apply for citizenship after six years.

An estimated 5.4 million out of Hong Kong's 7.5 million population have been eligible to apply for the new visas since January 31. An application is expected to take between a few days and a maximum of 12 weeks to process.

Those who apply online through the "UK Immigration: ID Check" app, available since February 23, can move to Britain at any time as there is no need to collect the residence permit.

Since last July Britain has granted Leave Outside the Rules (LOTR) status – and will continue to do so until March 31 – to arriving Hongkongers with BN(O) status and their dependents, allowing them to remain and work in the country for six months, but with no access to public funds.

Between last July 15 and January 13 this year, about 7,000 BN(O) holders and their dependants were granted LOTR status.

The BN(O) visa fee to stay in Britain for five years is £250 per person, or £180 for 30 months. The Immigration Health Surcharge, which gives BN(O) visa holders access to public health care services, ranges from £1,175 to £3,120, depending on the applicants' age and length of visas. Applicants must show they have enough money to pay for housing and can support themselves and their family for six months.

A second change to immigration rules on BN(O) policy concerns the length of time the holder has lived in Britain.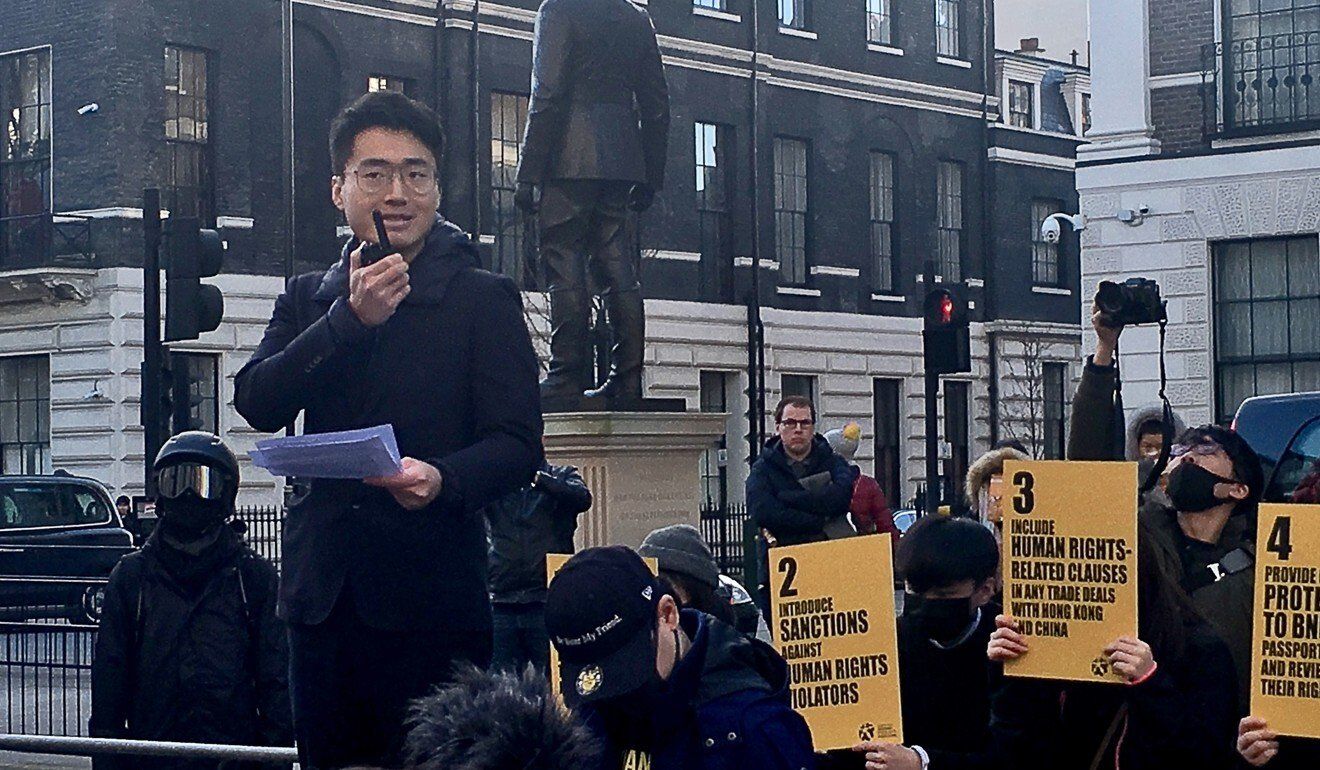 Simon Cheng of the group Hongkongers in Britain.

Grant said the changes related to BN(O) holders who had lived in Britain for less than 12 months in any visa category, including people granted LOTR. When they apply for the new BN(O) visa, they currently must show they can maintain and accommodate themselves without recourse to public funds for at least six months.

However, those who have lived in Britain for a year will not have to show this financial requirement.

Grant cited an example of a Hongkonger who had lived in Britain on another type of visa but decided to switch to the BN(O) visa. If they have lived there for 12 months they will not have to prove they can pay for accommodation for six months.

The group Hongkongers in Britain welcomed the changes, which were presented to parliament on Thursday and take effect on April 6.

"We would like to extend our sincere gratitude to the Home Office for responding to our concerns, and consistently supporting grass-roots families based on compassionate grounds, which is a principle at the core of the BN(O) visa policy, constituting as a lifeboat scheme," said group founder Simon Cheng Man-kit, a former British consulate employee in Hong Kong.

Cheng said around 100 families struggling financially in Britain had reached out to the group, with young children involved in some cases. Some people who felt they were in imminent threat and unable to return to Hong Kong were not well-prepared when they decided to move to Britain, he said.

"It has been bumpy for people who move to Britain first. When they come here, lots of uncertain things are happening," Cheng said, referring to the national lockdown. It was hard to secure jobs and mental health issues had taken a toll on some families, he said.

Benedict Rogers, chairman and co-founder of Hong Kong Watch, welcomed what he called "a safety net for those who don't immediately find employment and may potentially face economic challenges".