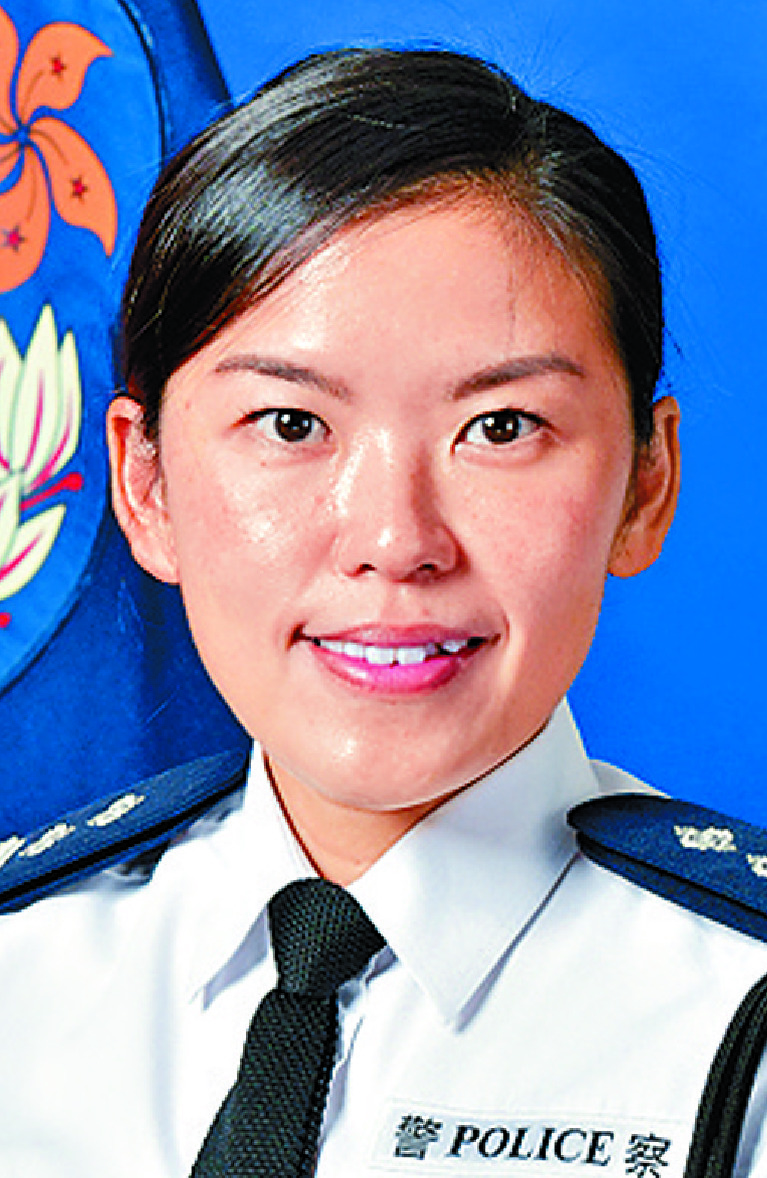 Bravery medal for female cop who died at sea
The government yesterday awarded the Gold Medal for Bravery to the late marine police chief inspector Lam Yuen-yee.
The body of the 37-year-old was found near the shore of Yi O on Lantau on September 27, bringing tragedy two days after an anti-smuggling operation in Sha Chau ended.

The operation saw a marine interceptor carrying Lam and three colleagues capsize while chasing a smuggling speedboat. The four fell into the sea.

While her colleagues were rescued during the operation, Lam was dragged away by currents.

A government spokesman said yesterday the medal would be presented at the 2021 honors and awards presentation ceremony this month.

He said the medal was in recognition of Lam's "most conspicuous courage, selflessness and bravery" displayed during the September operation.

"On this occasion, Ms Lam displayed selfless bravery in the face of known danger caused by the speedboat and fulfilled her duty to make every attempt to prevent and stop the dangerous act in performing an anti-smuggling operation," the spokesman said.

"Ms Lam was callously killed. She demonstrated gallantry of the highest order."

On November 2, a funeral with full honors for Lam was held at the Universal Funeral Parlor in Hung Hom.

Among those attending were Chief Executive Carrie Lam Cheng Yuet-ngor, Financial Secretary Paul Chan Mo-po and Secretary for Security Chris Tang Ping-keung.

Lam was laid to rest in Gallant Garden at Wo Hop Shek Cemetery in Fan Ling - where civil servants losing their lives in the line of duty are buried.

A day before that, a vigil for Lam was also held at the Universal Funeral Parlor, where hundreds of wreaths from police and other disciplined services were placed.

Lam, who was married without children, first joined the police force in 2007.

Nicknamed the "kryptonite of smuggling," she had busted many smuggling cases over the years.

One of those cases saw HK$37 million worth of animals and goods recovered last August.