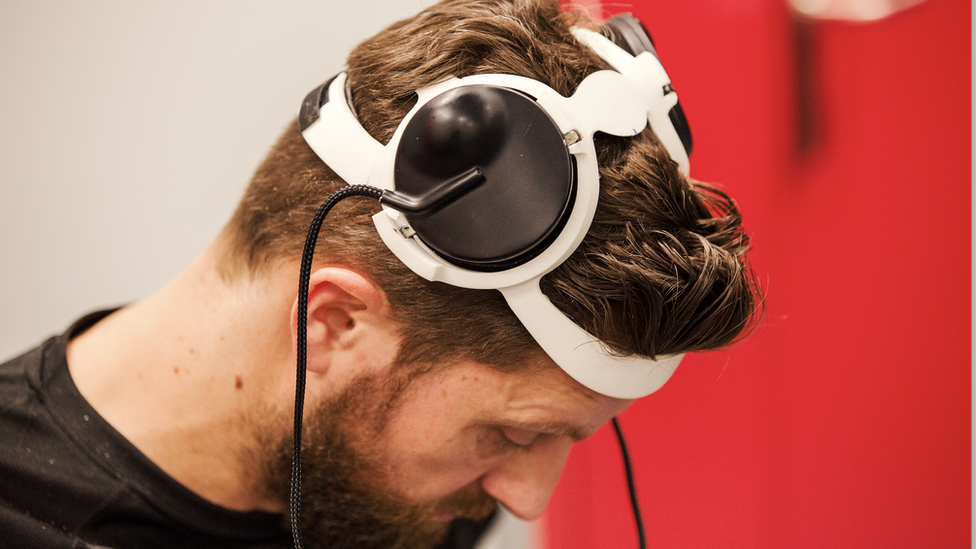 Paralysed Man Walks Again with Electronic Brain Implants
A paralysed man has been able to walk again thanks to electronic brain implants.
The implants wirelessly transmit his thoughts to his legs and feet via a second implant on his spine.

The system is still at an experimental stage but has been praised as a medical first that has changed the man's life.

The research, led by Swiss researchers, is still in the basic research stage and is many years away from being available to paralysed patients.

However, the charity Spinal Research has described the development as "very encouraging" and says it is the team's aim to make the technology available to more people.

The operation to restore the man's movement was carried out in July 2021, and the man has been able to stand and walk with the aid of a walker.

The brain implants build on earlier work, when only the spinal implant was used to restore movement.

The man's walking motion is slow but smooth.

A man named Gert-Jan who had a spinal implant before receiving brain implants is able to control the system and has greater movement.

However, both systems are still experimental and are only used a few times a week for an hour at a time.

The technology is being improved by Prof Courtine's spin-out company Onward Medical to be used in people's daily lives.

The goal is to miniaturize the technology and use it soon after an injury.