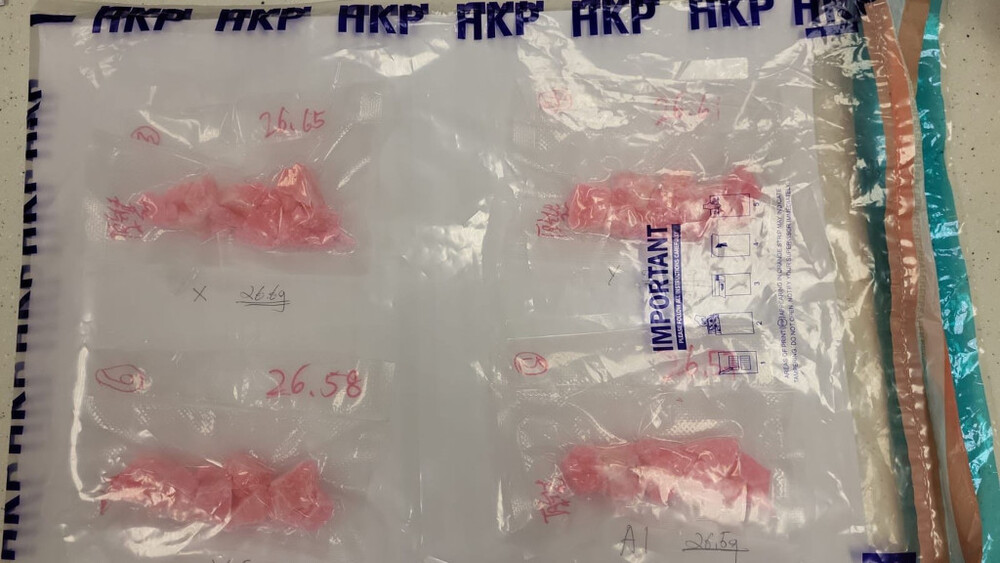 Boy, 14, arrested as police seized HK$880,000 in drugs
Police arrested a 14-year-old boy in Kwai Chung yesterday who was accused of trafficking drugs and seized a batch of narcotics worth more than HK$880,000.
The boy, according to officers, was caught at a residential flat in Kwai Fong Estate during a police operation yesterday at around 10:20am, with an electronic cigarette machine containing CBD (cannabidiol) and fliers advertising illegal smoking found at the scene.

After that, police launched a deeper investigation and deployed a raid in an industrial flat in Tseuk Luk Street of Wong Tai Sin, finding a haul of drugs valued at HK$88,200, including 647 grams of cocaine, 33 grams of methamphetamine, and a batch of packing materials for drugs.

Officers in the flat also confiscated a pack of propaganda fliers about illegal gambling.

The boy is now detained pending further investigation, accused of drug trafficking, possessing dangerous drugs, and possessing instruments for unlawful purposes.