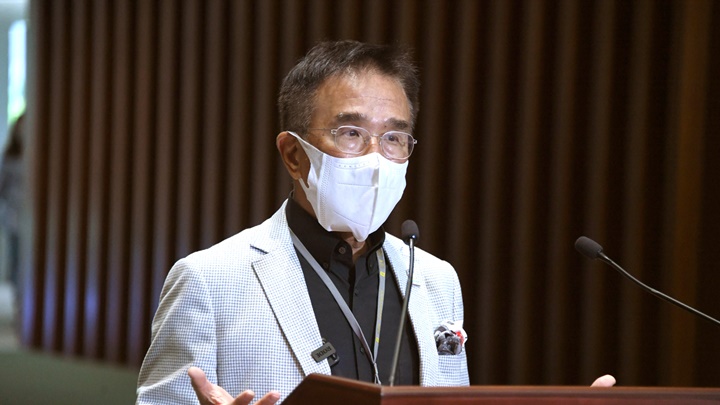 Border reopening without high-speed rail unacceptable, says Michael Tien
Roundtable lawmaker Michael Tien Puk-sun said on Wednesday that it is unacceptable for authorities not to resume high-speed rail train services in the first stage of quarantine-free travel between Hong Kong and the mainland.
His comments came as Hong Kong is seeking a reopening of the border by Sunday, with sources saying that it is likely high-speed rail trains and the East Rail Line service to Lo Wu station will be excluded at first. But a train service to Lok Ma Chau will be resumed.

Speaking on a radio program this morning, Tien said the MTR corporation has been test-running the high-speed rail since early December for the border reopening, which the decision to exclude its service resumption is unbelievable and unacceptable.

However, the lawmaker believed the decision was not made by local authorities.

Tien also noted that without the cross-boundary coach service, the high-speed rail would be the most common and convenient way for people in Hong Kong to travel to Guangzhou.

He said along with the Lo Wu control point now undergoing reconstruction, it is worrying that the Lok Ma Chau control point will be overloaded with cross-border travelers.