Driving from Hong Kong to the mainland remains a luxury limited to a tiny minority of Hongkongers because of the many permits and permissions needed. Such obstacles are also a hindrance to tourism. Visitors might find a trip to Hong Kong more attractive if it could include taking in sights in southern China.
Let me recall a few past holidays. I fly into London Heathrow, take an airport bus to the car rental park and rent a car. Within an hour of landing, I am driving off to England's west country or Stratford-upon-Avon to see a Shakespeare performance. Perhaps I catch a connecting flight to Edinburgh or a train up to York.

Maybe in San Francisco, after a few days of scouring the city sights, I hire a car and drive down the coast to Monterey, taking a diversion into Yosemite National Park. In Geneva, I take a train over to Chamonix for a spot of skiing and a glimpse of Mont Blanc. From Sydney, I take a car into the Blue Mountains or up into the Hunter Valley for some wine tasting.

Now let's take a tourist family flying into Hong Kong. Where do they go? After a few days visiting the Big Buddha, Disneyland, Ocean Park and Temple Street market, where next? I am reminded of the maps I used to see in the 1980s hanging in the offices of British colonial officials. Beyond the Shenzhen River, the map was blank.

Even today, our hinterland remains terra incognita for a large proportion of Hong Kong residents. How will this ever change when the barriers to free movement are set so high, even for a simple holiday weekend break?

By contrast, my daughter now living in London jumps in the car most weekends to visit friends in Bristol, Cornwall, Leicester or Manchester, do some hiking in the Peak District or take a canal boat through the Norfolk Broads.

I was reminded last week of the sharp contrast between our hermit containment and other people's comfortable connection with their hinterlands when I read of camping blogger Bobo Chan and her daughter's excitement at the prospect of taking a camping trip to neighbouring Guangdong province.

Chan's enthusiasm was contagious. However, it was not as notable as the long litany of permits and permissions she needs to negotiate before she can take to the roads of the Greater Bay Area and make real the aspiration that one day we will truly be integrated with the region that surrounds us.

All this talk about Hong Kong being an integral part of the Greater Bay Area is likely to remain so much hot air until these obstacles to easy cross-boundary movement are removed.

As the report noted, driving across the border remains a luxury limited to a tiny minority – those with investments and tax contributions on the mainland or with lofty positions in China's top legislature or advisory bodies. Of Hong Kong's 570,000 private cars, just 16,700 are qualified to drive in the Greater Bay Area – less than 3 per cent.

Even the liberalisation Chan is excited about will require a Hong Kong identity card, a home return permit issued on the mainland and driving permits from both Hong Kong and the mainland. Car owners will be exempted from paying mainland customs on the value of their cars in the future but will still need their cars checked by a mainland-approved examiner in Yuen Long.

They will also need separate car insurance and will be limited to entering the region via the Hong Kong-Zhuhai-Macau Bridge. That is perhaps fine if you are aiming for Zhuhai, Zhongshan or Jiangmen, but it's not helpful for Shenzhen and Dongguan or a journey up the coast beyond Yantian.

Even for those who have no car and would be happy to take weekend breaks into the Greater Bay Area using public transport or joining bespoke tours, the process is still a hassle for tourists. It is far easier to jump on a plane to Phuket, Bali or Kyoto.

It is not as if our hinterland has nothing to offer. As the wonderfully illustrated book China's Greater Bay Area: The Pearl River Delta Illustrated, which I contributed to, shows, every one of the nine municipal areas that surround Hong Kong and Macau is home to tourist treasure troves most of us have never heard of, let alone visited.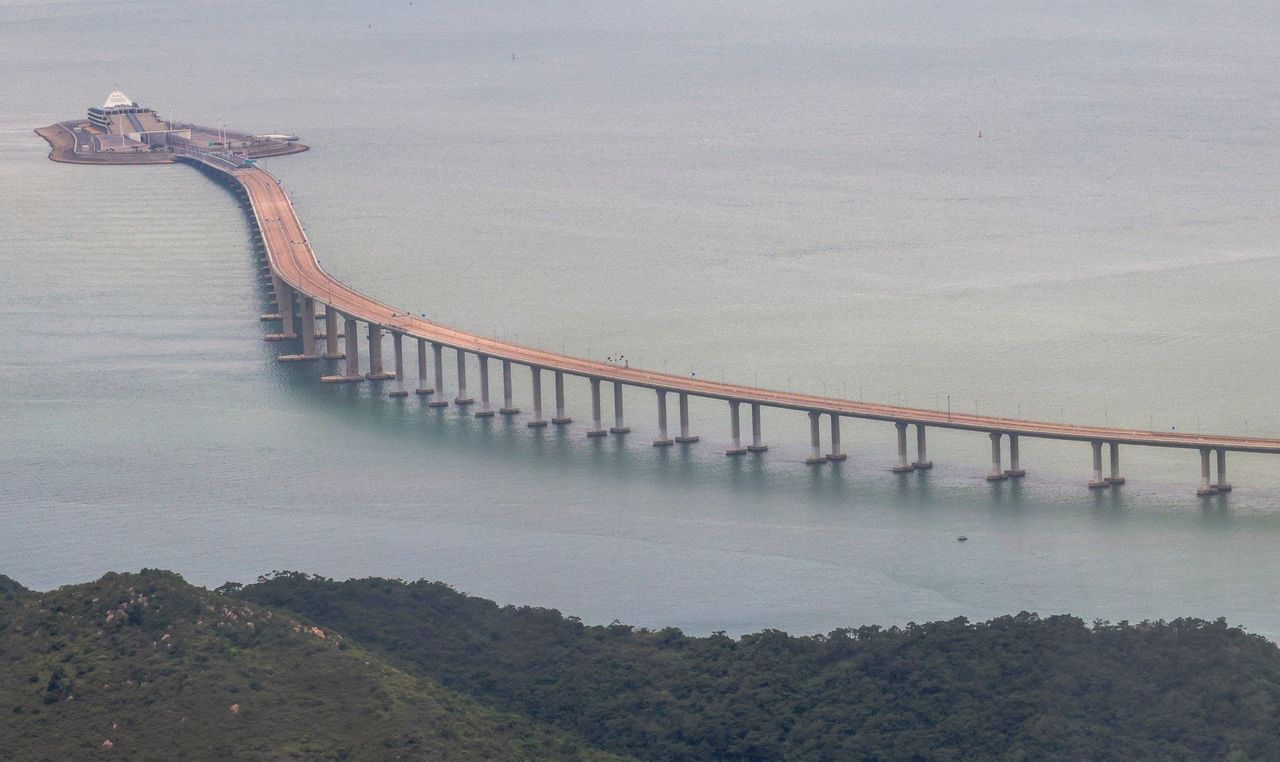 A section of the Hong Kong-Zhuhai-Macau Bridge in Tung Chung.

I'm not just talking about Guangzhou's Shamian Island, the diaolou watchtowers in Jiangmen, the impressive Shenzhen Museum or the memorials to Sun Yat-sen in Zhongshan or to Bruce Lee in his ancestral village in Foshan. What about the many mountain woodland walking trails like those up Wutong Mountain in Shenzhen or Shunfengshan Park in Foshan?

What about those like Chan and her daughter, dreaming of driving along the Zhuhai coastline and its beach resorts or camping in the sandy bays and fishing villages along the Xunliao coastline in Huizhou? It will not be until we can visit such places for quick weekend breaks that we will truly be able to talk about being an integral part of the Greater Bay Area.

As a priority, our tourism officials here and on the mainland should be doing everything possible to make this easy. As a start, they should produce tourism material written in Chinese and English that make breaks in the region easy.

Just as when I last visited San Francisco, planning side trips to the Napa Valley and the Monterey Bay Aquarium, I want overseas visitors to Hong Kong to have similar ease in planning side trips. We have spent too long talking the talk about integration with the Greater Bay Area. Let's start walking the walk.