But operators take a deep breath as latest round of social-distancing measures force gyms to close
The Covid-19 pandemic forced 151 gyms in Hong Kong to close last year, but 365 opened, with operators taking advantage of cheaper rents and catering to a surge in fitness enthusiasts.

A new round of social-distancing restrictions to deal with the outbreak of infections caused by the Omicron variant of the coronavirus has hit gyms hard as they have been forced to close temporarily, but operators pledged to press on.

There are 1,189 gyms in the city. Last year's closures were a new high, surpassing the 132 that shut down in 2020, according to a study by the Asian Academy for Sports and Fitness Professionals between June and October.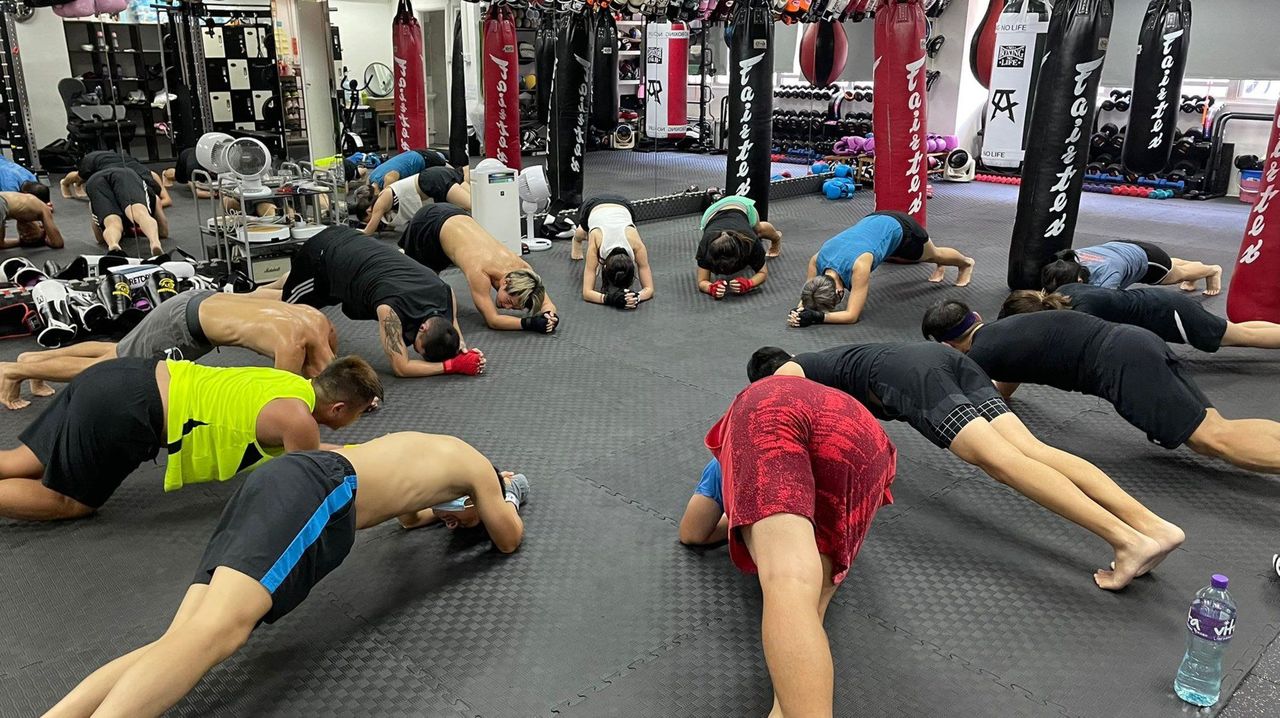 Gyms have seen membership drop amid the pandemic, but other opportunities for the sector such as lower rents have arisen.

But amid the pandemic gloom, there were opportunities.

"Some experienced personal trainers eyed a golden opportunity to start their own business when rents went down," said Gordon Yau Yick chung, the academy's business development manager. "The lockdown also encouraged people to spend more time training than travelling."

A big change was that more than 95 per cent of new gyms offered 24-hour access. "We had fewer than 10 24-hour gyms in 2018 but now we have more than 100," he said.

The academy's chief executive, Terence Chau Kam-ho, estimated that fitness centre revenues could reach HK$3.6 billion (US$460 million) in 2022, a 30.7 per cent increase over the past three years.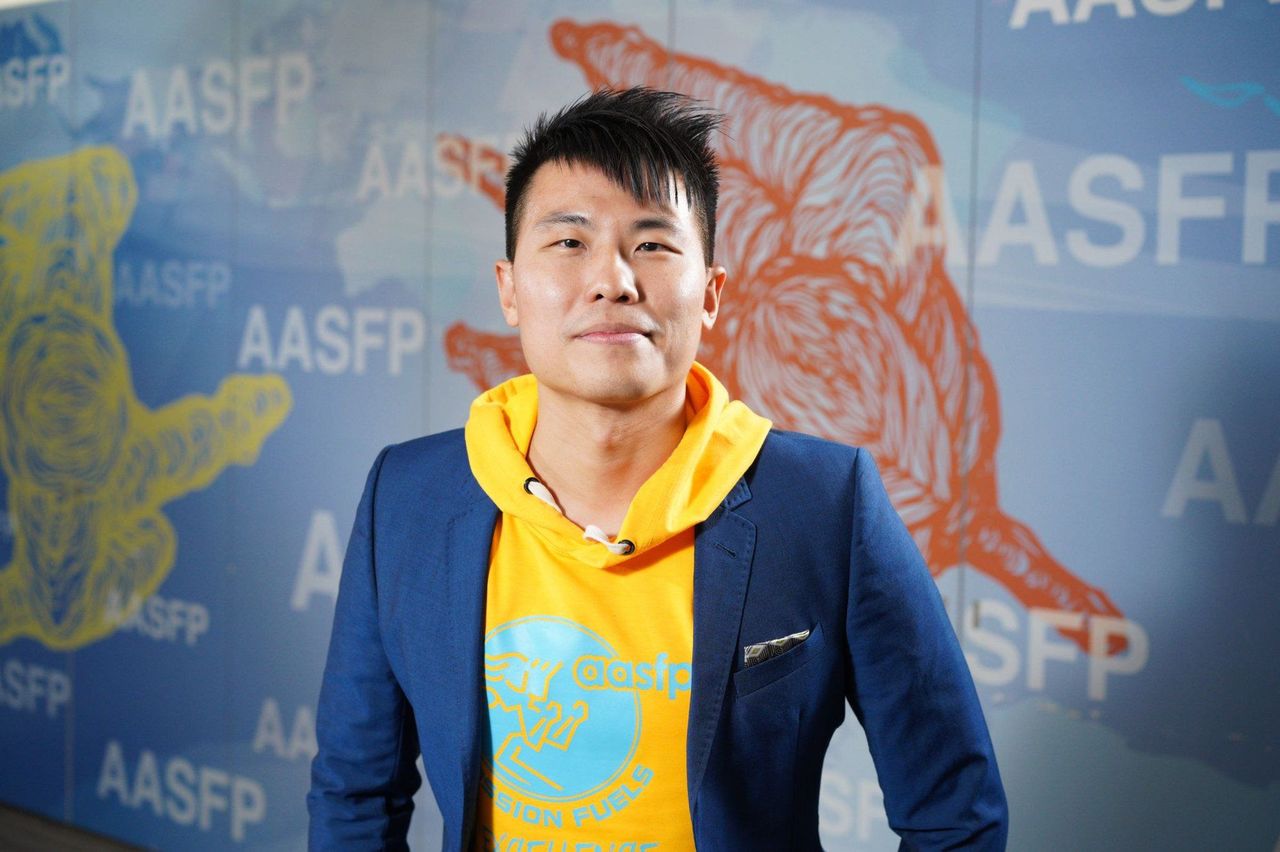 Gordon Yau from the Asian Academy for Sports and Fitness Professionals.

A big reason for the boom in new gyms was the 38 per cent drop in retail space rentals since 2020, including in Central and Tsim Sha Tsui, a report by international property consultant Cushman & Wakefield said.

With 195 gyms, it found that the Central and Western district was the city's best-served area, followed by Tsim Sha Tsui with 184.

The company reported that retail rents in Central slid 54.3 per cent from HK$822 per sq ft in 2020 to HK$376 last year. Rents fell 46 per cent in Tsim Sha Tsui over the same period.

Pandemic travel restrictions hit businesses relying on tourists hardest, but their closures provided gym operators with premises in choice locations, said Kevin Lam, its executive director and head of retail services.

"Although the rental market is showing signs of recovery, I don't think it will stop the surge in fitness centres as gym owners are seeing huge demand from the change in people's lifestyles."

To reduce their business risks, he added, gym operators were opting for medium-sized and small studios.

However, a fifth wave of Covid-19 infections earlier this month led to a renewal of tough social-distancing curbs, with gyms among 15 types of entertainment and sports facilities forced to close for four weeks until February 3. Gyms were hit by temporary closures three times since December 2020.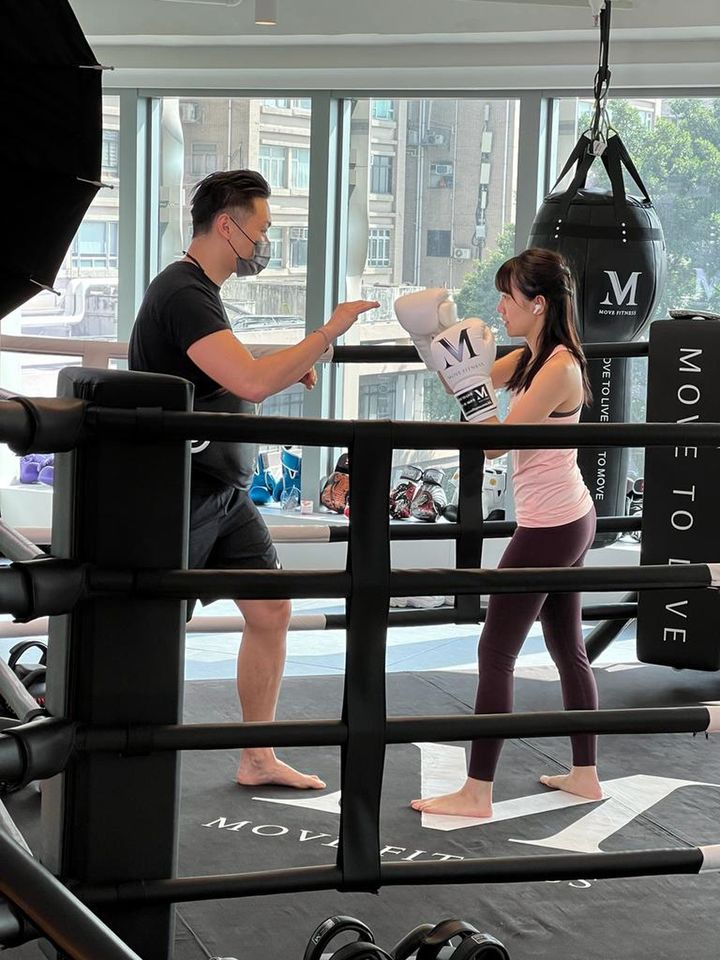 A Muay Thai class in session in a gym run by former champ Rex Cheung.

Former Muay Thai champion Rex Cheung Koon tung, 38, who opened his second medium-sized fitness studio in Tsim Sha Tsui in January, said: "The government has sacrificed gyms every time, even though community infections did not originate from gyms and our instructors and clients have complied fully with taking precautions."

He faces a rental burden of HK$300,000 a month for the 2,000 sq ft fitness centre. With 13 personal trainers and more than 100 students, it generated more than HK$1 million in monthly revenue when it was open during the pandemic.

"I borrowed from a bank for my living expenses when the gym had to close for more than 60 days last year, and I offered many outdoor training classes in parks," he said.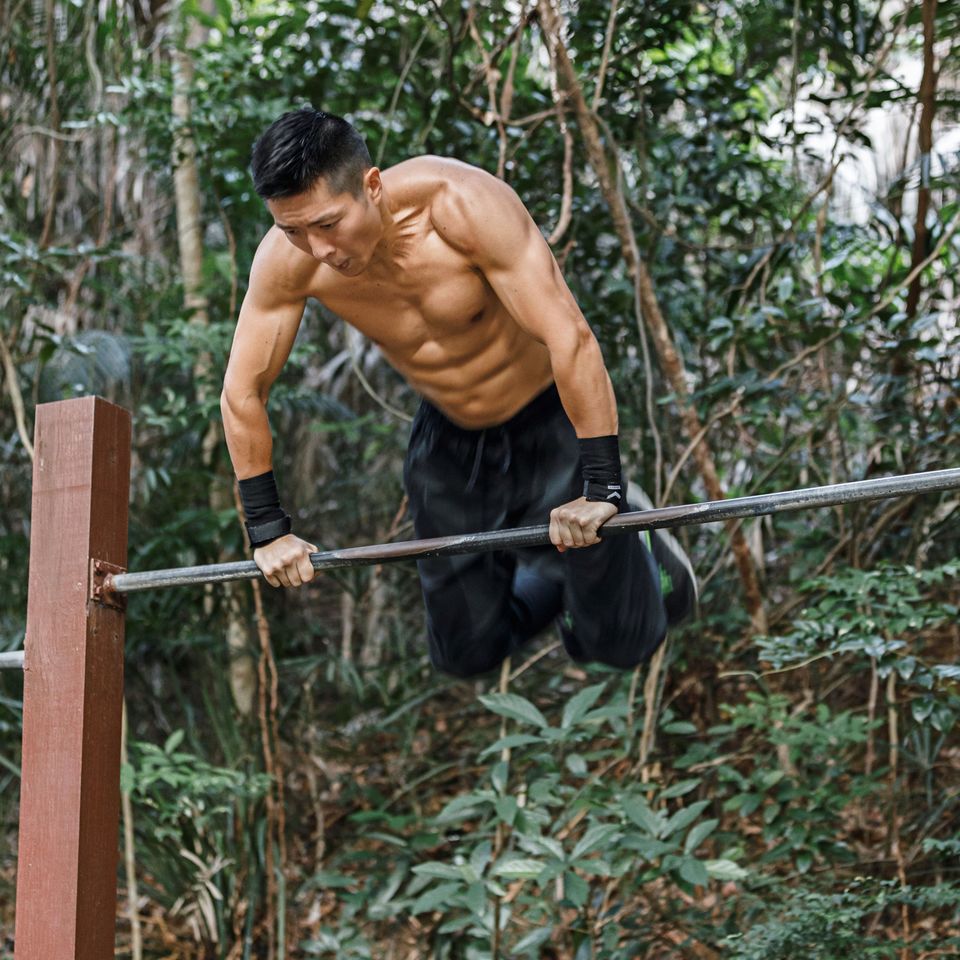 Vic Ko offers outdoor fitness sessions.

Former aviation engineer Vic Ko Kai-yiu, 36, started offering outdoor fitness services earlier this month.

He used to lead a high-intensity weekly workout group free of charge for five years, attracting more than 200 fitness enthusiasts, some of whom have become his paying students.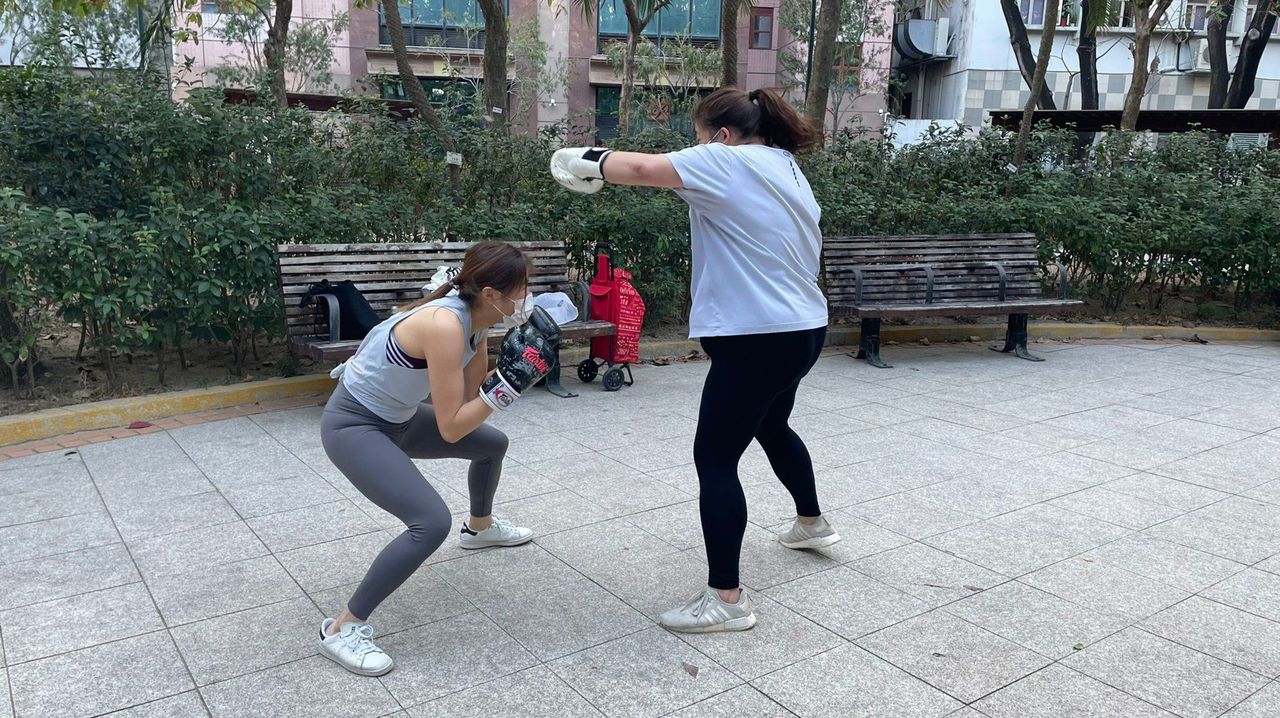 People practising boxing outdoors. Fitness enthusiasts have been undeterred by the pandemic even as control measures shut down gyms

Veteran boxing coach Yeung Chi-yin, 52, who opened a small fitness studio in an industrial building in 2019, saw its membership drop by 70 per cent during the pandemic.

"The subsidies provided by the government were only a limited help to us, they could not even cover the rent," he said.

But, undeterred by the ongoing challenges, he added: "Only a healthy body can help us to do what we want, and people are more willing to spend money and time on their health."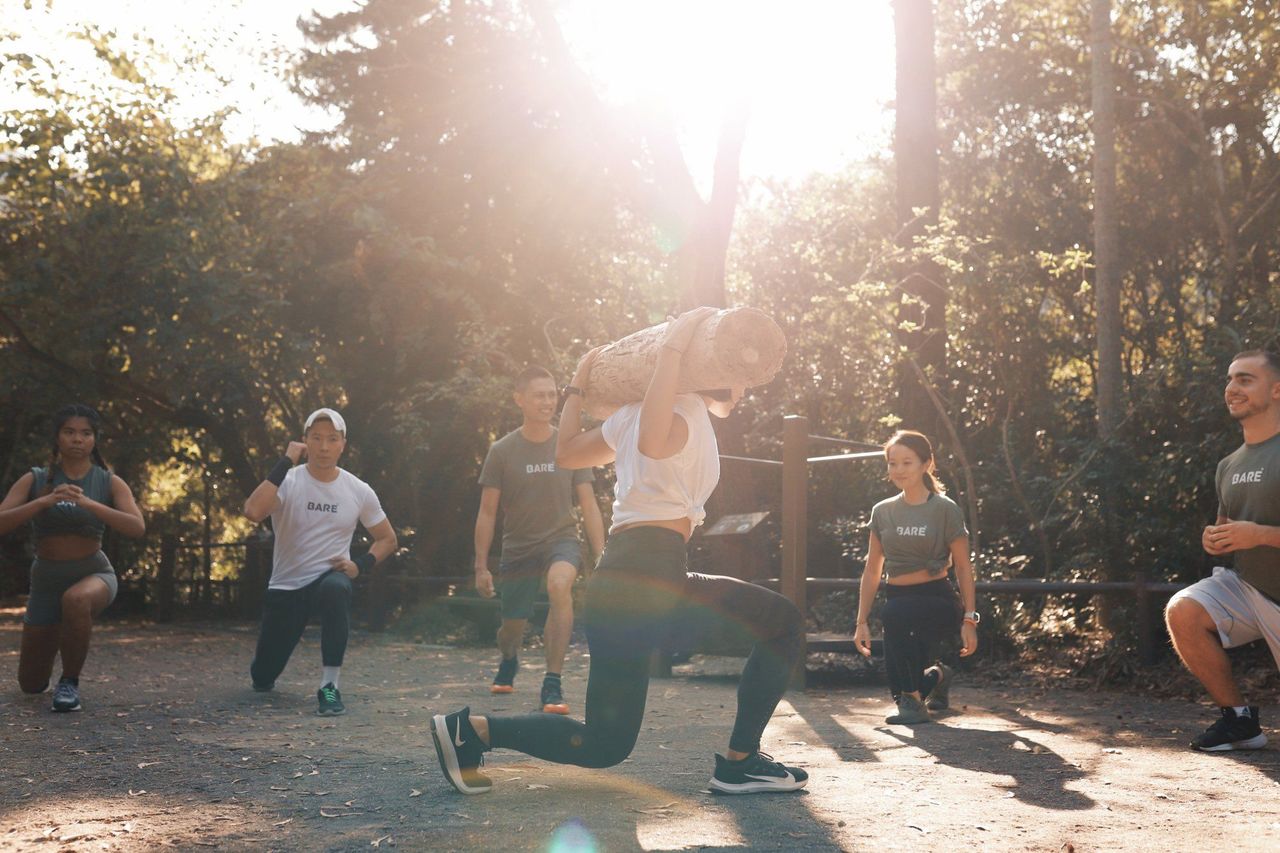 Some fitness enthusiasts are taking their workouts outdoors as social-distancing curbs hit gyms.

Insurance agent Jane Tu, 42, who has been going to the gym twice a week during the pandemic, said beating the coronavirus had been her motivation for keeping fit and she even had rooftop boxing sessions with her trainer.

"From outdoor running to indoor weight training, I have never tired of it," the fitness beginner said. "The gym closures won't stop me from exercising, but hitting the gym has become a habit of mine."

Accountant Wilson Ng, 31, who usually goes to a 24-hour gym, said that with his long commute to and from work, he was only free to exercise at night.

"There are more than 40 branches of my gym now, so I can choose whenever and wherever I want to go," he said.