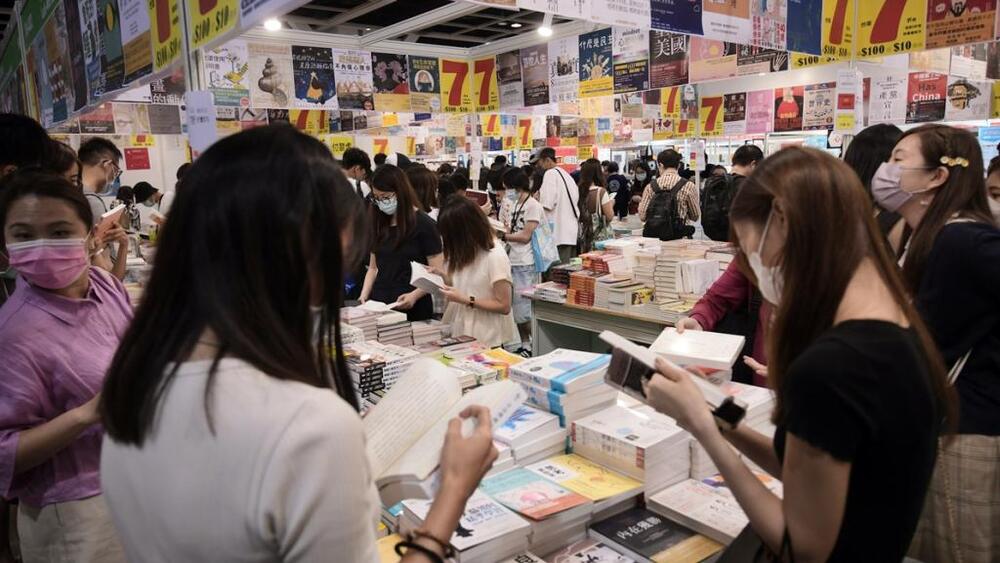 Books not censored in advance as Book Fair opens on Wed
The 32nd Hong Kong Book Fair will be held at the Hong Kong Convention and Exhibition Center starting on Wednesday (July 20) and will last for seven days.
Deputy executive director of the Hong Kong Trade Development Council (HKTDC) Sophia Chong Suk-fan said the books will not be censored beforehand, and it is not the HKTDC that determines whether the content of the books violates the law, emphasizing that visitors must follow the Exhibitor Code of Conduct.

Chong is confident that this year's book fair will attract lots of people as the consumption vouchers will satisfy the public's purchasing desires and the newly opened Exhibition Center MTR station will make transportation much more efficient.

The theme of the Book Fair this year will be "History and City Literature" with the tagline "Reading the World: Stories of Hong Kong". Through books, readers will travel through time and space, savouring countless Hong Kong stories, and learning to cherish the present and look to the future.

The fair this year features 5 history writers to recognize their contributions including Ting Sun-pao Joseph, Lui Tai-lok, Sinn Yuk-yee Elizabeth, Ye Lingfeng and Cheng Po-hung. In addition to exhibiting their precious manuscripts, items and books; some of them will also attend the seminar series to have interaction with book lovers.

The morning admission ticket, which is for entry on or before 12nn, cost HK$10 for both adults and children. The night ticket also cost HK$10 for entry on July 20 and 21, 24 and 25 after 7pm. A full-price adult ticket costs HK$25 and a full-price children ticket costs HK$10. Free admission for children aged 3 or under and senior citizens aged 65 or above.