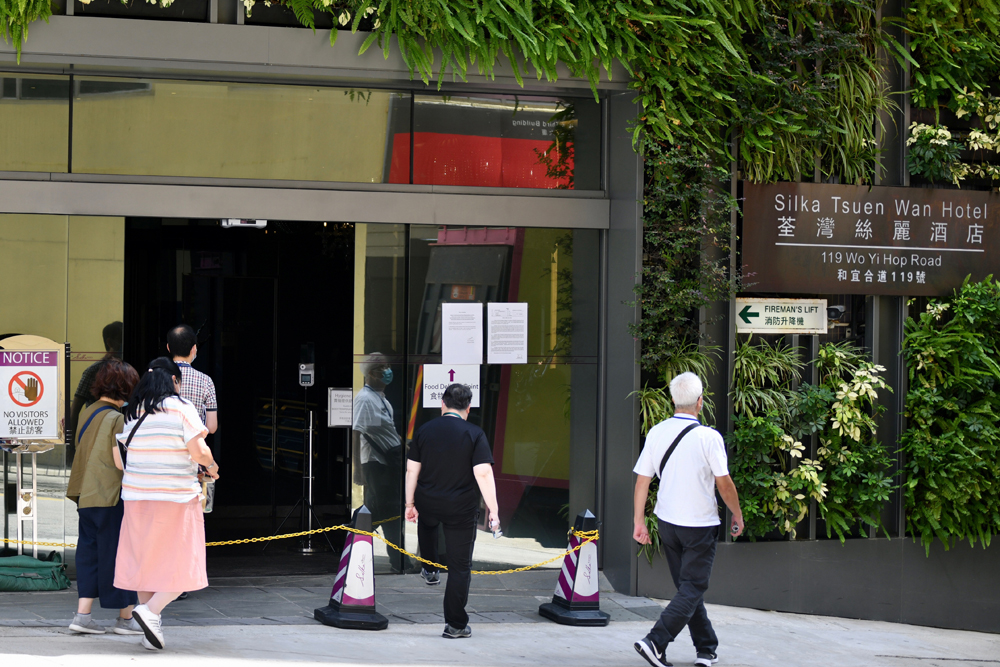 Booking for helpers' quarantine hotel starts today
Starting today, employers of domestic helpers from the Philippines and Indonesia can book a quarantine hotel for HK$800 per night to facilitate helpers coming to Hong Kong from next Monday.
The Hong Kong government announced yesterday that Silka Tsuen Wan, the designated quarantine location for helpers with 409 rooms, will be available for bookings starting today.

Beginning on August 30, foreign domestic helpers who are fully vaccinated in these two countries may come to work in Hong Kong. "They must present a vaccination record that has been affirmed by the relevant authorities of these two countries and undergo compulsory quarantine in a designated quarantine facility after arriving in Hong Kong," a government spokesman said.

All such helpers must present the following documents at boarding for a flight to Hong Kong:

1) a recognized vaccination record issued by the Indonesian or Philippine authorities. Records in other formats will not be accepted;

2) a valid employment visa issued by the Immigration Department of Hong Kong;

3) negative Covid-19 test result attained within 72 hours before the scheduled time of departure of the aircraft; and

4) confirmation of room reservation at the designated quarantine hotel for not fewer than 21 nights starting from the day of arrival in Hong Kong.

The government reminded employers and employment agencies that they should not book tickets for their helpers until they have successfully reserved rooms in the hotel.

Employers and employment agencies can reserve rooms through email (info.tsuenwan@silkahotels.com) from tomorrow onwards.

The hotel will confirm with the persons making the reservation individually and arrange for them to complete the relevant procedures upon receipt of their bookings. Details can be found at www.silkahotels.com/silka-tsuen-wan.

Depending on demand and developments in the pandemic, the government plans to gradually increase the number of quarantine rooms in the future.

The quarantine hotel will be open for use on August 30. During room bookings, the hotel will ask the person making the reservation to provide the helper's passport copy, valid employment visa and recognized vaccination record. The helpers will also need to provide the above documents for verification when they check into the facility.