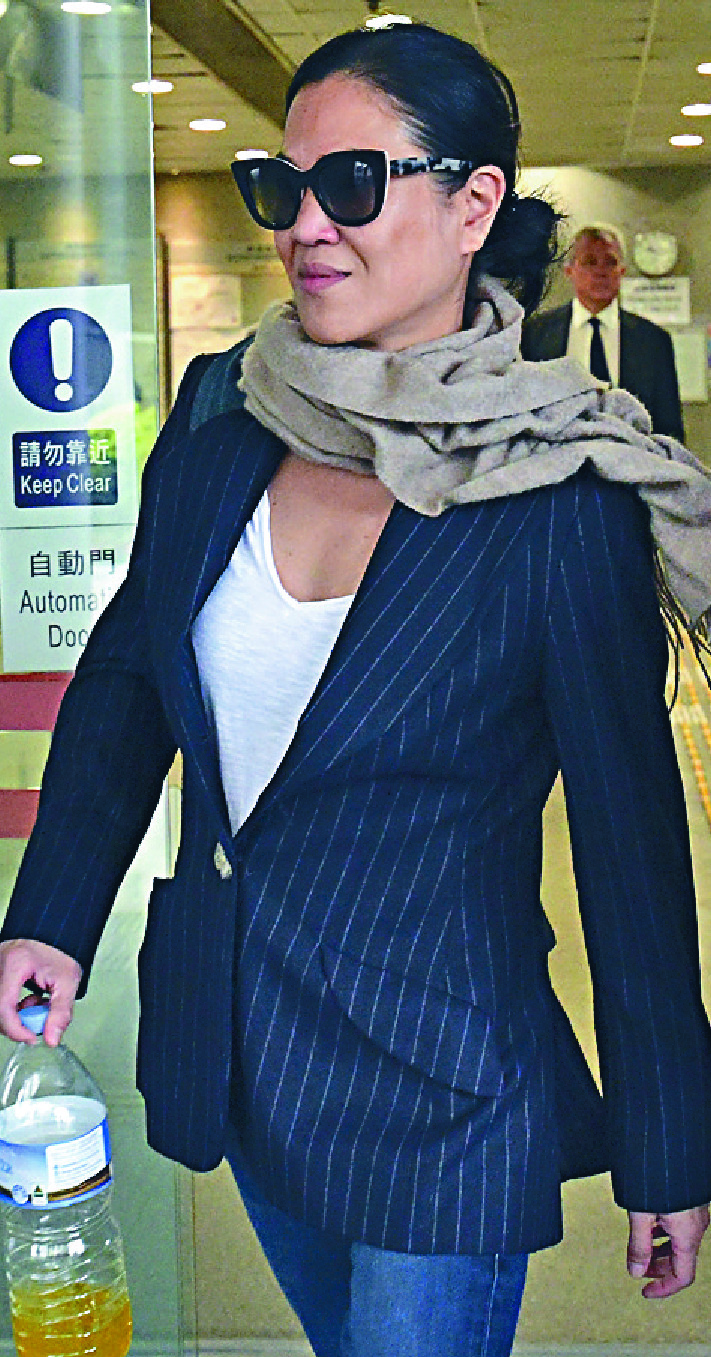 Bokhary's niece at a loss over bail bid
A niece of court of final appeal non-permanent judge Kemal Bokhary will remain remanded in Siu Lam Psychiatric Centre after she retracted her bail application.
Amina Bokhary, 46, faces two counts of criminal damage after allegedly tossing her helpers' belongings from her home in Wan Chai on December 13, hitting two parked cars.

Arrested and brought to Eastern courts last Friday, she was set to file her bail application before high court judge Esther Toh Lye-ping yesterday but arrived without any lawyer.

She apologized to the court and judge, adding that she would hire one soon.

Bokhary, who has yet to make a plea, will appear before principal Eastern magistrate Ivy Chui Yee-mei again today.

In 2010, she pleaded guilty to assaulting a police officer, careless driving and failing to provide a sample for the breath alcohol test after crashing her car into a bus and slapping a traffic cop who tried to stop her from leaving.

The case went viral given her identity and the way she resisted arrest was captured by television stations.

Bokhary was given one year probation, with the judge citing her good background and that she suffered from mental illness.

She was ordered to spend the first three months in a treatment facility in California and was fined HK$8,000. She also had her driver's licence suspended for a year.

In 2008, she was sentenced to a community service order of 240 hours and ordered to pay a taxi driver HK$1,000 after attacking the cabbie, who refused to accept a credit card payment, and a female cop.