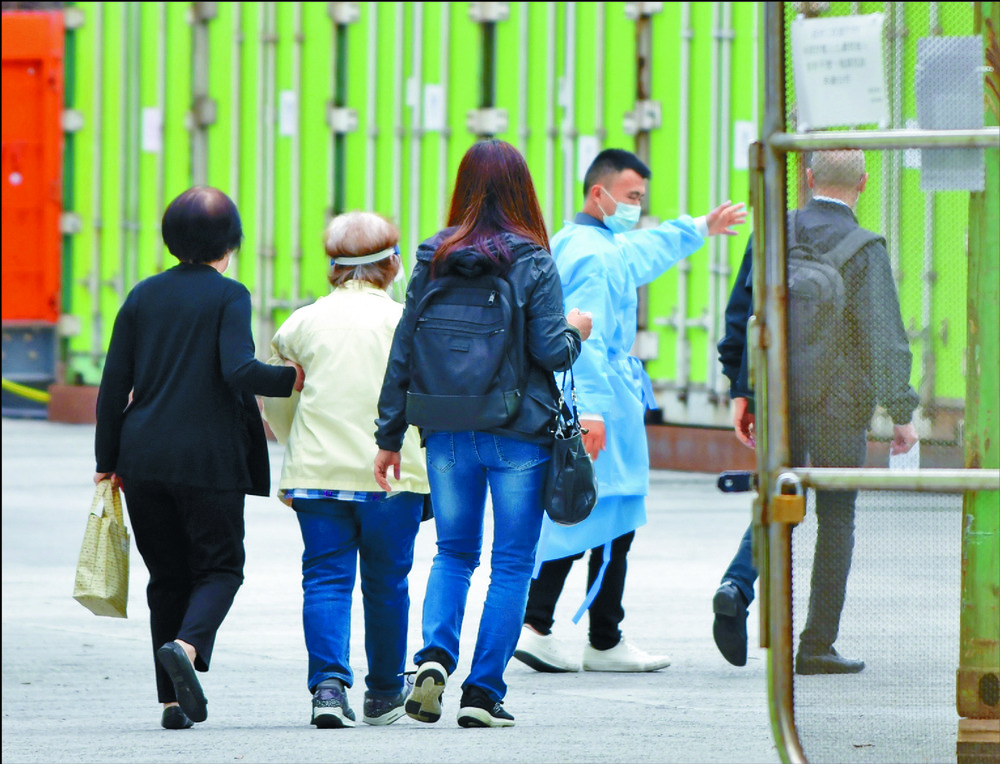 Body IDs put on fast track amid pileup
The average waiting time for the identification of Covid patients' bodies has been shortened to 30 minutes as authorities yesterday allowed families to conduct the process with the help of police officers at the new body-storage facility next to Fu Shan Public Mortuary.
The city has seen 5,906 deaths over the course of the fifth wave as of yesterday - a figure that has overloaded the Department of Health's three public mortuaries. As such, authorities implemented various measures to increase the mortuaries' storage capacity and speed up the body-identification process.

The new storage facility is located on a government site near Fu Shan's mortuary in Sha Tin and accommodates some 50 freezers.

On March 1, the department announced that it will speed up the renovation process of the mortuary, which is expected to provide an additional 800 places early next month.

Additionally, the department has said that it is working with the coroner's court and the police force to formulate measures that would allow for rapid body disposal.

Apart from cases in which an autopsy is required, families can collect cremation certificates within two working days after body identifications. They can then collect bodies on the same or any subsequent day.

The department also increased the number of staff in public mortuaries.

A woman, Yu, whose father passed away this month, said that she and her family only had to wait 30 minutes to see their father for the last time.

The process was smooth, Yu said, noting that she was satisfied with the arrangement overall.

She added that her father, who had been living in an elderly home, signed a vaccination-consent form three to four months ago but had never been given a dose.