Resident's body found inside flat at Sai Wan Ho; no other casualties reported.
The body of a resident was found in a flat after firefighters extinguished a blaze at a public housing block in eastern Hong Kong Island on Sunday.

Chief Inspector Terence Lau Chi-yan, a Chai Wan divisional assistant commander, said police had still to establish the gender and identity of the body, but that the sole occupant of the four-by-five-metre flat was a man in his 60s.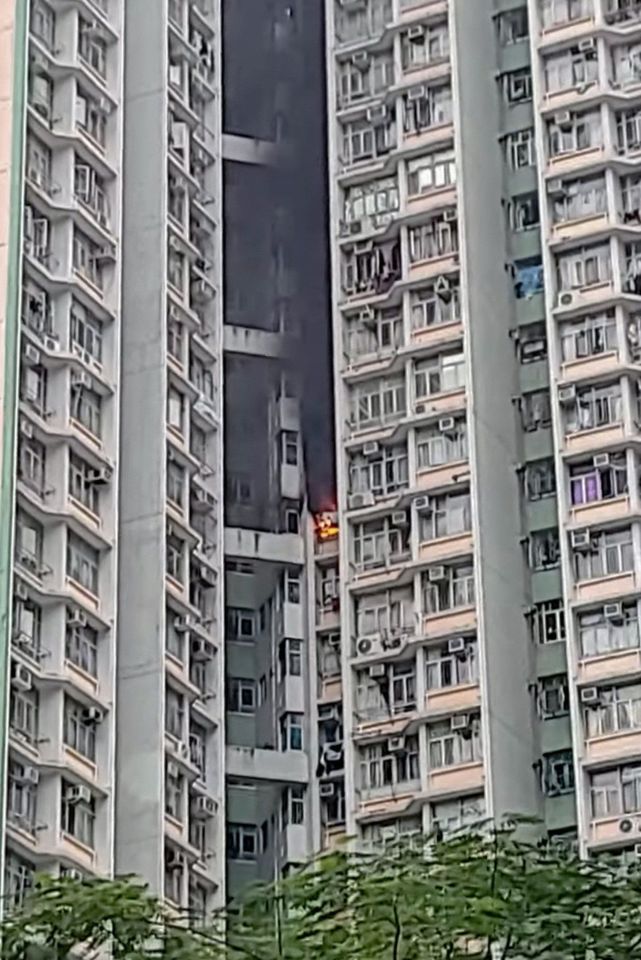 Smoke and flames billow from a block of flats in Sai Wan Ho.
No other casualties were reported.
About 400 people ran for safety after the fire, reported at about 4.20pm, broke out in a flat at Hing Cho House in Hing Tung Estate, Sai Wan Ho.
Firefighters had the blaze under control by about 4.50pm.
Police's Eastern district crime squad will investigate.
Senior station officer Yung Siu-hang from the Fire Services Department said the cause of the blaze was suspicious because of the location it started and the speed it spread.
He added 57 firefighters and ambulance crew members, 15 fire engines and an ambulance were deployed to tackle the fire.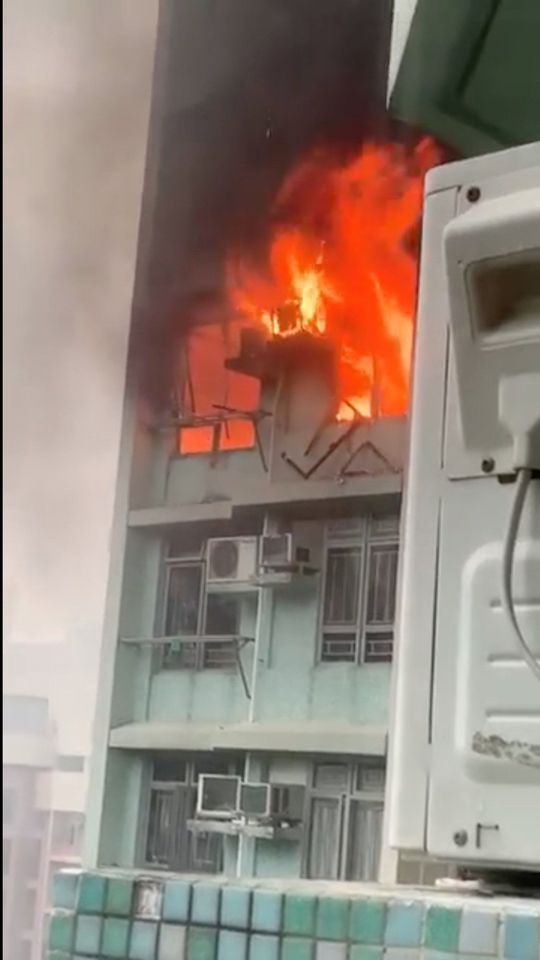 Flames engulf a flat at Lei Yue Mun Estate, Yau Tong.
A resident told the media a man in his 60s with suspected emotional problems had been living in the 21st-floor flat by himself.
The man would have loud gatherings with friends occasionally, the resident added.
Another fire hit a separate public estate flat at about the same time.
Online images showed flames engulfing a flat in Lei Ye House in Lei Yue Mun Estate, Yau Tong at about 4.45pm.
About 140 residents ran from the building soon after the fire broke out.
A man, 21, from the flat and his girlfriend, 23, were taken to United Christian Hospital in Kwun Tong for treatment. The man was suffering from smoke inhalation and the woman from shock.
Another male resident, 63, who felt unwell, was treated at the scene.
Investigators said they believed the fire was caused by a short-circuit in a battery.
Firefighters put out the blaze by 5.40pm.
The Sai Wan Ho blaze was the second fatal fire in the city in about two days.
A 15-year-old girl was killed and six people, including her mother, were injured after a fire broke out in a flat in Mei Wai House at Mei Lam Estate, Sha Tin in the early hours of Friday.
More than 80 residents in the block were forced to flee the scene.
The blaze was put out in about 20 minutes.
A preliminary investigation suggested the fire could have been linked to the battery of an electric unicycle.