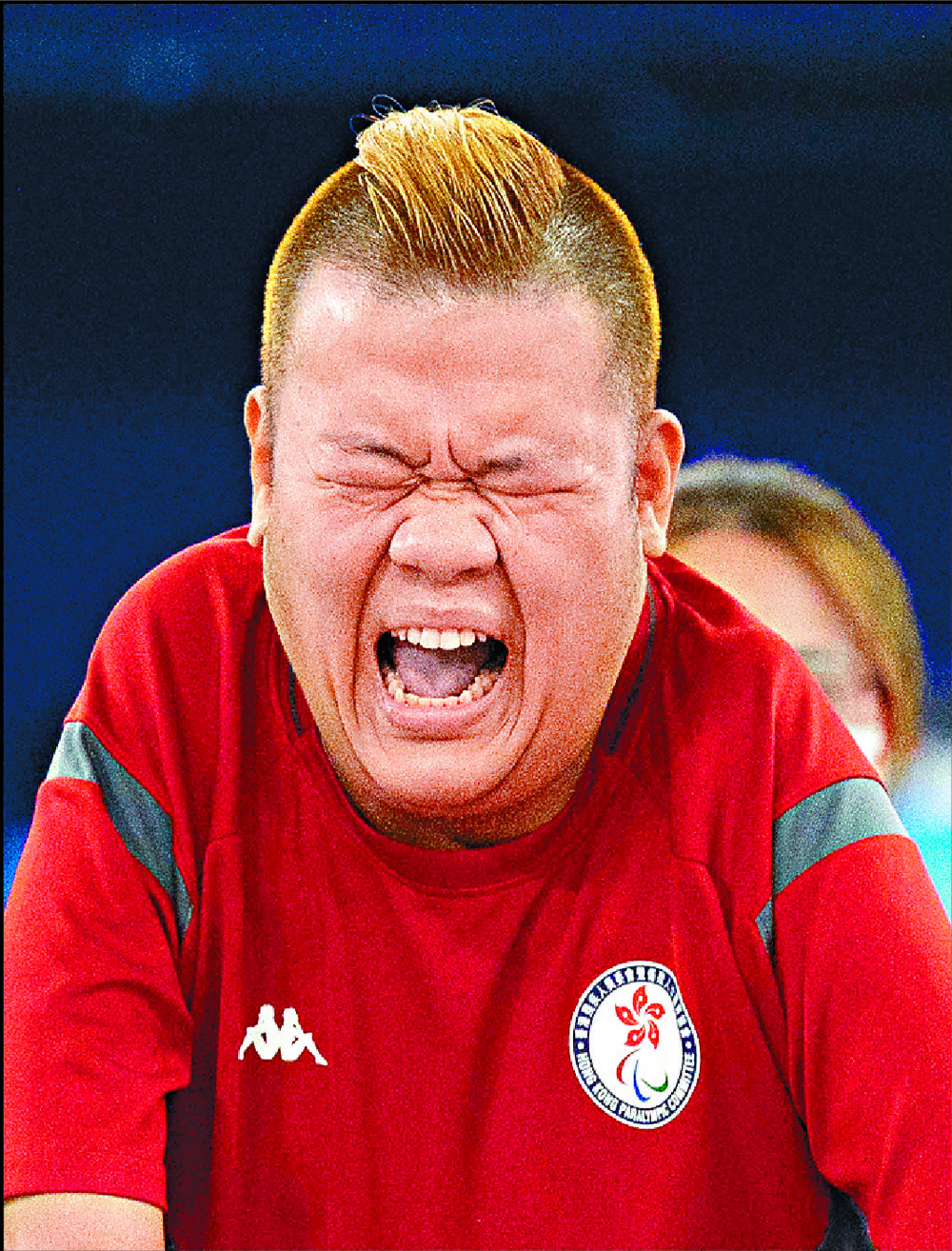 Boccia veteran wins HK's second bronze
Veteran boccia player Leung Yuk-wing, 36, has won another bronze for Hong Kong, taking the SAR's medal count to two in this year's Tokyo Paralympics.
Leung defeated Zheng Yuansen of China in the bronze medal match 5-4 yesterday after narrowly defeating Thailand's Pornchok Larpyen in the semifinals on Tuesday.

Leung, playing in his fifth Paralympics, started the game strong by winning four points in the first end, but 32-year-old Zheng, a silver medalist in the 2012 London Paralympics, tied the game at 4-4 to enter the final end.

However, Leung was able to calm himself and gave a steady performance in the final end to snatch the critical point and match 5-4.

After a bumpy start in group-stage matches, he gave a victory cheer before bursting into tears.

Having bagged three golds and one silver in his past Paralympics, it was still a special moment for Leung because this time, his wife and assistant coach, Sze Shan-shan, hung the medal around Leung's neck.

He thanked his wife, who has been an assistant boccia coach for the Hong Kong team for years, and head coach Kwok Hart-wing.

Leung will make another appearance today in the class BC4 pairs event with teammates Vivian Lau Wai-yan and Wong Kwan-hang. They will be facing Japan.

Back in Hong Kong, wheelchair fencers Alison Yu Chui-yee, Charissa Justine Ng and Chung Yuen-ping, who placed fourth in the women's foil team event, said they were disappointed to come home without a medal, but they have their eyes on the world championships and the Asian Para Games.

In athletics, 24-year-old runner Yam Kwok-fan was unable to qualify from the class T36 women's 100 meters heats.