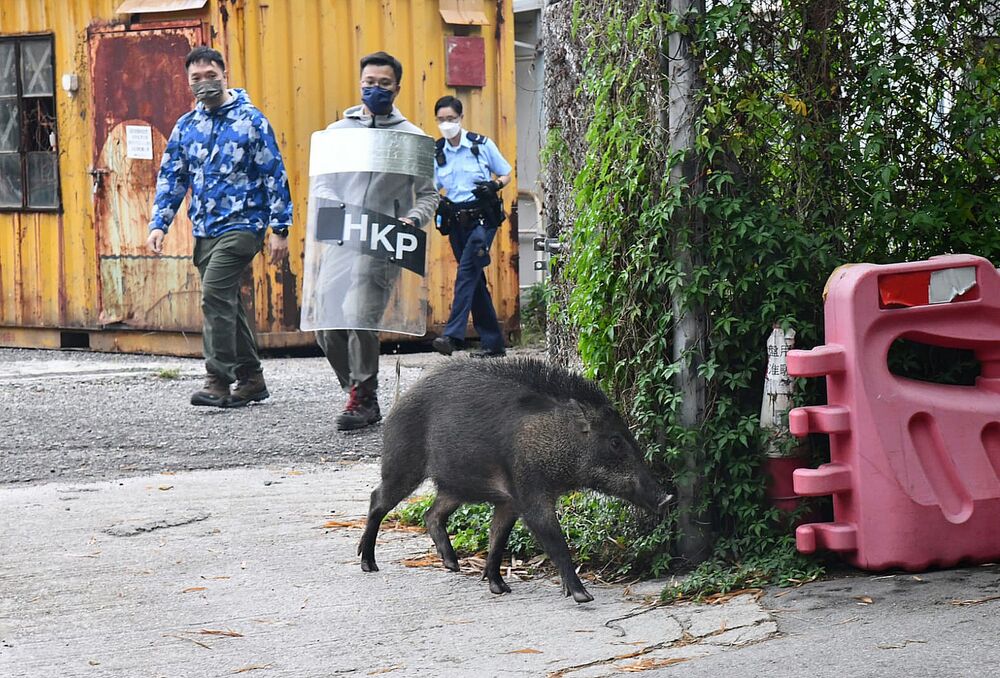 Boar's 'surprise visit' to children's hospital interrupted by cops
A boar broke into the area of the Duchess of Kent Children's Hospital in Pok Fu Lam on Tuesday afternoon but soon left after police officers carrying shields lured it away.
The one-meter-long boar was spotted roaming outside the hospital building by a security guard at about 3pm today, who then immediately filed a report to police over concerns that the boar would attack someone.

Cops carrying shields soon arrived at the hospital to keep an eye on the boar's movements. The boar then calmly left the hospital and walked into a construction site opposite to the hospital while being tailed by police.

Officers from the Agriculture, Fisheries and Conservation Department also responded to the scene. The cops then started hitting their shields continuously and successfully drove the boar away from the construction site.

The boar walked towards a nearby stone beach and went out of the sight of officers and cops, who also left the scene shortly.