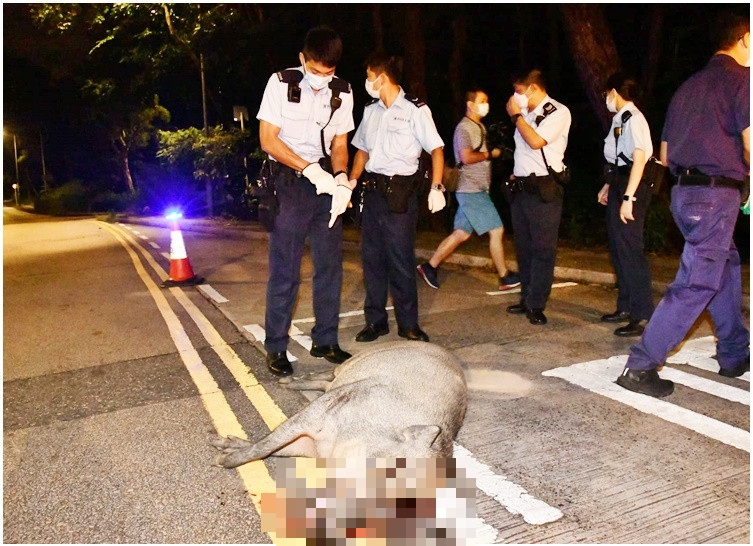 Boar dies after hit by a private car in Shatin
A boar weighing almost 200 pounds died after it was hit by a private car on Tai Po Road – Sha Tin Heights in the early hours today.
The boar was found lying on the road near a bus stop with blood coming out of its mouth.

Police officers as well as staff from the Society for the Prevention of Cruelty to Animals arrived at the scene. The boar sustained severe injury and was certified dead after careful examination.

Investigation suggested that the boar was hit by a private car, which had pulled over as well. The 24-year-old driver surnamed Tse was not hurt. He didn't drink or use any drug.

The case was listed as a traffic incident and animal carcass found for the moment.

The body of the boar was covered with black plastic bag and moved to the side by the officers. Relevant departments will then sent workers to remove the body.