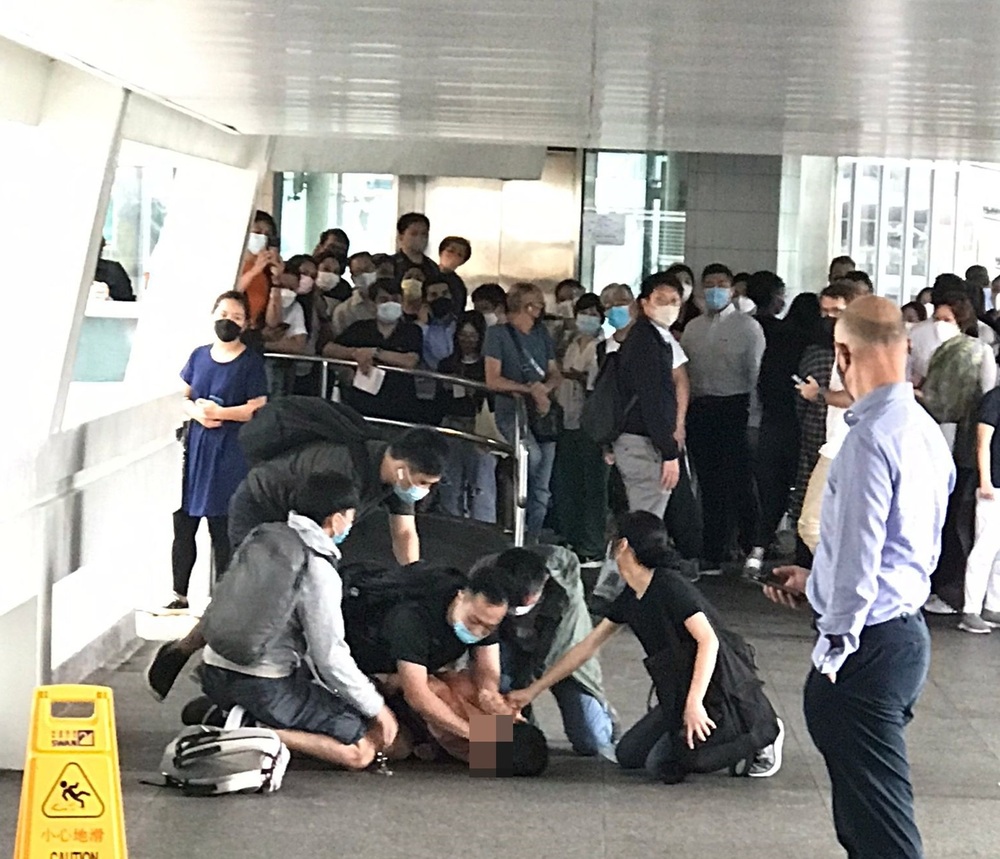 Blue on blue: Off-duty cop nabbed for taking upskirt photo
An off-duty police officer was arrested on Tuesday on suspicion of taking upskirt photos at the MTR's Central Station, according to the police force.
Police confirmed today that the off-duty male constable in the case is 28-year-old Yu and had since been suspended from duty.

The force said police officers from the Railway District caught Yu in the acts red-handed at around 2pm yesterday when he was attempting to use his mobile phone to take photos under a woman's skirt while on an escalator.

It was understood the officers attempted to intercept Yu on the footbridge near the International Finance Centre after following him from the station.

Photos circulating online showed that Yu was pinned to the floor by four men and one woman. A crowd can also be seen watching the event unfold nearby.

"Police attach great importance to officer's conduct," a police spokesperson said, adding the force had zero tolerance for illegal acts and it would handle the matter seriously.