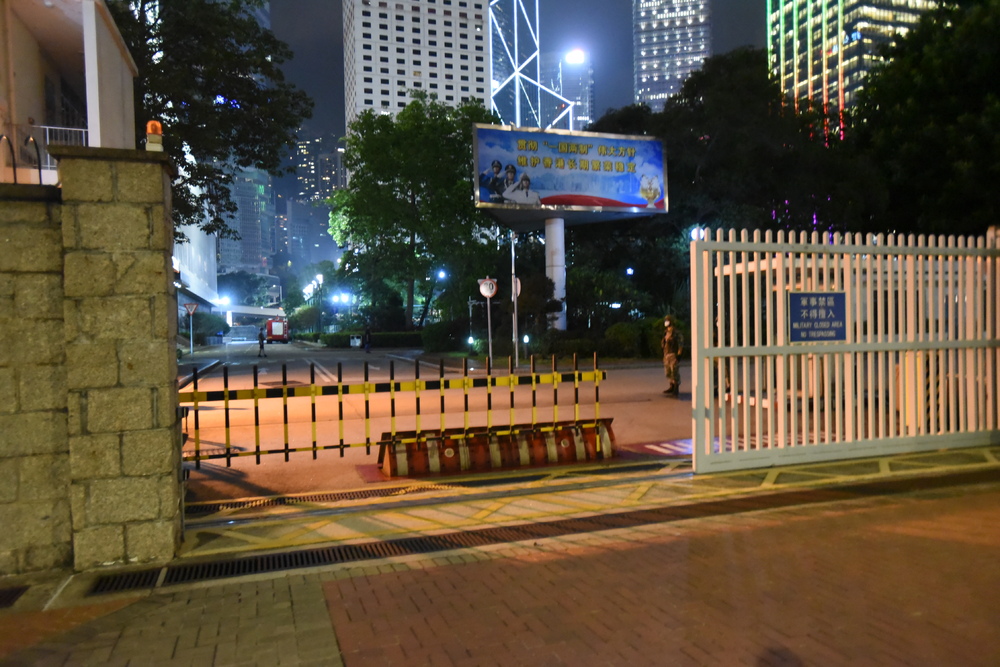 Blowing up PLA's barracks only an ad for computer game, defendant claims
A 27-year-old man who said on a forum in 2017 that he might blow up the barracks of the People's Liberation Army in Hong Kong with homemade bombs, appeared in the District Court on Wednesday and claimed the post was an advertisement for a game he was developing.
Chan Chun-ming, who was a student at the time, was charged with inciting others to make explosive substances like nitroglycerin bombs on November 17, 2017. He appeared before deputy district judge Cheang Kei-hong as the trial started today.

In the opening statement, the prosecution said Chan had become a member of the online forum HKGolden since November 1, 2014, and published a post with the title saying he might make nitroglycerin bombs to blow up the PLA's barracks in Central in November 2017.

In his post, Chan spelt out all the ingredients for the bomb-making and provided a detailed step-by-step guide, attracting around 60 replies from netizens. One of them, surnamed Yau, read the post and reported to the police. The post was removed from the forum three days later as ordered by the police.

The force said that Chan published 19 posts between November 6 to 18, 2017, which were all insulting and abusive, showcasing Chan's anti-social and violence-favored stance.

Officers further sought user information from Oela Solutions Ltd, the management company of the forum at the time, and arrested Chan at his home on May 3, 2018.

Under police caution, Chan admitted that he had published the bomb-making post. In a recorded meeting, he explained being in a bad mood that day and the PLA's barracks being blown up was a scene from a computer video game. Yet, Chan couldn't remember the name of that game.

Chan later overthrew his own statement and claimed he was developing a game and the post served as an advertisement.

Testifying in the courtroom today, Chan said he was an enthusiast of Chinese philosophy, medicine and prophecy, and even "decrypted" two significant ancient literature works in 2014.

Chan sobbed when he recalled he sent his studies to the HK Journal of Tradition Chinese Medicine in 2017 but was rejected. He felt he was not treated fairly, and his hard work was not recognized. Therefore, he decided to draw people's attention through exaggerated ways and sensitive wording.

He also added he had become addicted to video games since 2012 and mixed up reality and the virtual world.

A psychiatrist's report submitted by the defense said Chan was diagnosed with narcissistic personality disorder and delusional disorder. However, Kenix Kung Wing-yan, a clinical psychiatrist summoned by the police, testified in court and challenged that the report may be unbalanced.

The trial continues tomorrow.