Work-from-home operations may leave BitMEX with a smaller real estate need, putting its Cheung Kong Center lease into question when it is due for renewal next year, a source said.
BitMEX is laying off a quarter of its global workforce of 300, as the Seychelles-based cryptocurrency derivatives exchange streamlines its business amid heightened regulatory scrutiny.

The redundancies, which take effect at the end of April, will affect about 75 staff, according to people familiar with the matter. A spokesman confirmed that BitMEX is reducing its workforce to prepare for "the next phase of the business," adding that the platform will operate as normal.

The exchange, best known for its highly leveraged perpetual swaps that let traders bet up to 100 times their capital, was once the top market place for cryptocurrencies. It had been paying CK Asset Holdings nearly US$600,000 per month since 2018 to rent a grade A office at Hong Kong's Cheung Kong Center, one of the city's most prestigious office towers.

Work-from-home operations, exacerbated by the global Covid-19 pandemic, are likely to leave BitMEX needing a smaller real estate footprint, putting its Cheung Kong Center lease into question when it is due for renewal next year, according to a source familiar with the matter. BiMEX declined to comment about further redundancies.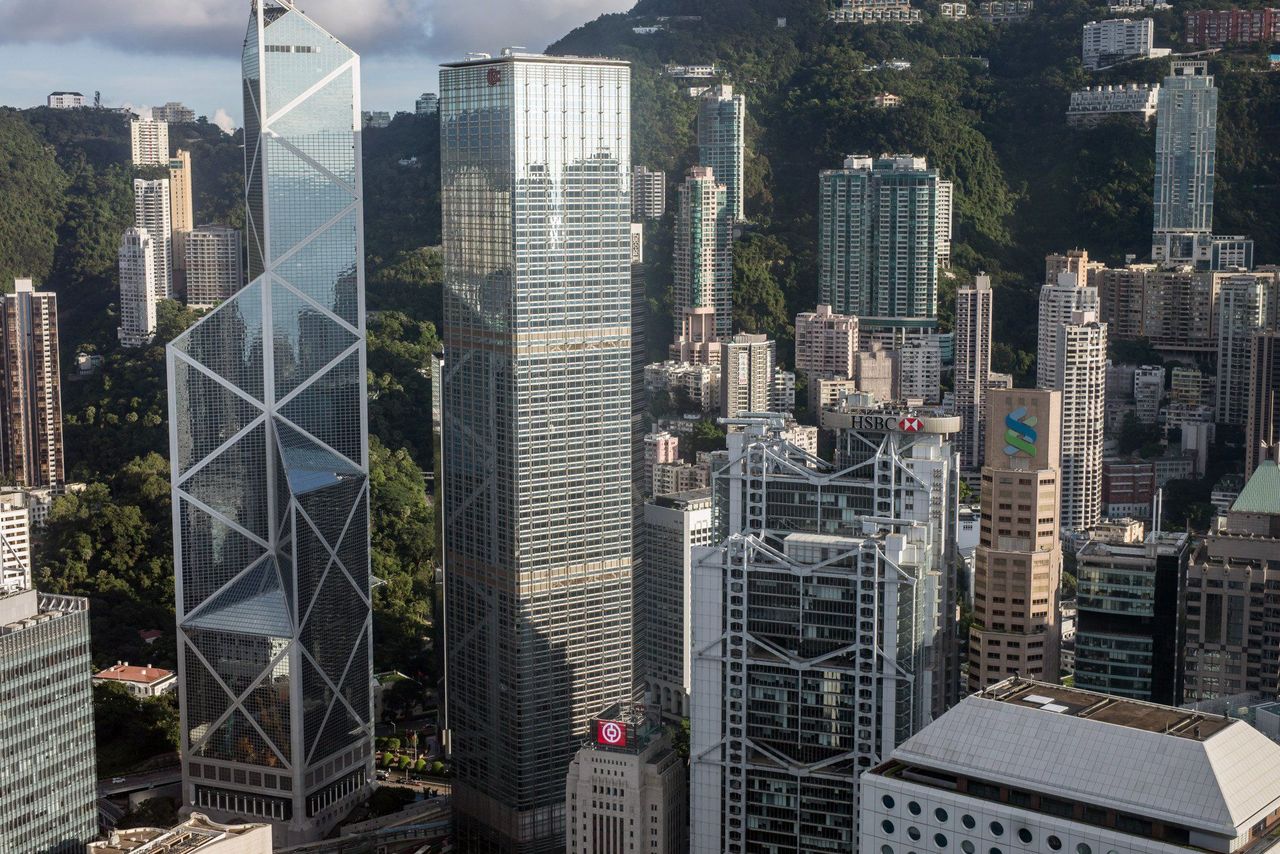 CK Asset Holding's Cheung Kong Center (centre) in Hong Kong's Central business district on July 25, 2019. Bank of China Tower is to the left, while the HSBC Holdings headquarters building and the Standard Chartered Bank building are to the right.

Cryptocurrency trading platforms are facing a tougher operating environment as global regulators dialled up their scrutiny of their marketing to retail investors, a key driver fuelling the growth of the US$2.3 trillion industry.

The UK's Financial Conduct Authority ended a consultation last month that sought the industry's views on restricting cryptocurrency advertising to only high-net worth and sophisticated investors. That followed a similar move by the Monetary Authority of Singapore which banned the advertising of digital payment tokens to the general public this year.

Hong Kong's government is moving an amendment bill under the city's anti-money-laundering (AML) and counterterrorist financing regulation this summer to require mandatory licensing in all virtual asset service providers. Jail terms and other penalties will be imposed on those who fail to comply.

The Hong Kong framework will also ban retail investors from trading cryptocurrencies. BitMEX did not say whether it would apply for a Hong Kong licence. Industry players have said the new regulatory framework would cause some exchanges to ultimately to leave Hong Kong.

BitMEX's global redundancies followed the US$100 million in civil fines paid last August to the US Commodity Futures Trading Commission (CFTC) to resolve charges related to illegal operations and violations of anti-money-laundering laws.

The penalty stems from a CFTC order in October 2020 against BitMEX entities and its three founders Benjamin Delo, Samuel Reed and former chief executive Arthur Hayes. The CFTC had charged the entities and founders with operating the BitMEX platform "while conducting significant aspects of BitMEX's business from the US and unlawfully accepting orders and funds from US customers to trade cryptocurrencies", a CFTC's press release said.

BitMEX's new chief executive Alexander Höptner said in an August 2021 blog that the exchange was on a hiring drive as it planned to expand beyond derivatives into new business lines including spot trading, custody, and brokerage capabilities and information products.

These plans remained on track, according to a separate source close to the matter. The firm has 11 vacancies in Hong Kong, according to its advertising on LinkedIn.