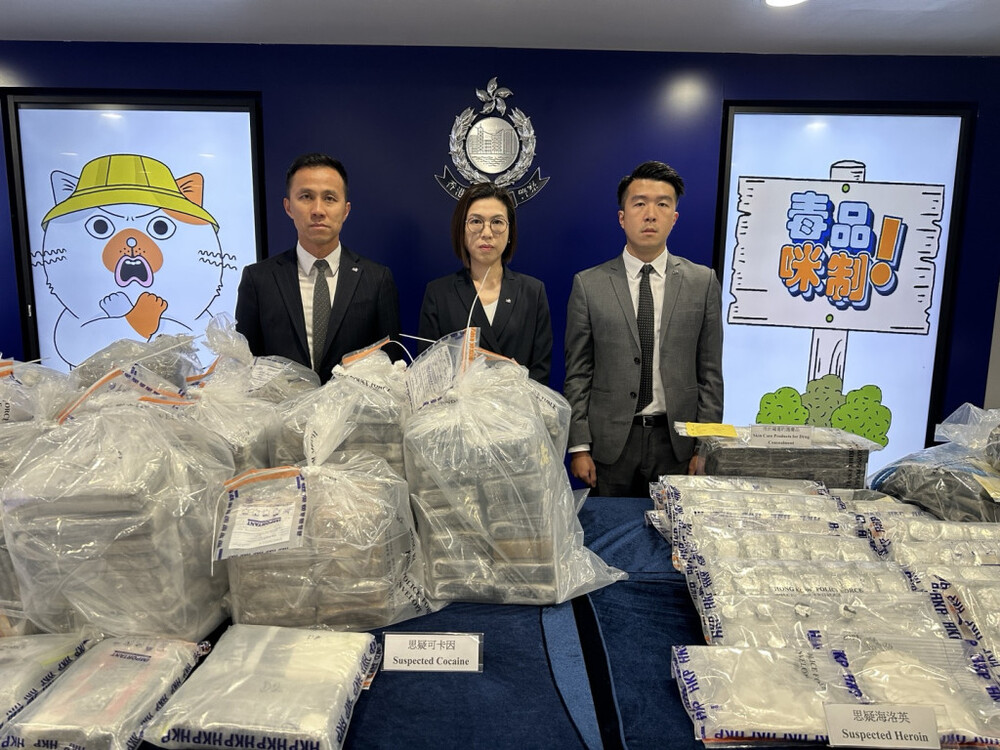 Biggest drug bust of the year nets HK$190 million worth of cocaine and heroin, seven arrested
Police busted two drug cases and arrested seven people aged 25 to 61 for smuggling 227kg of cocaine and 10kg of heroin worth about HK$190 million.
This also marked the largest amount of cocaine busted this year.

Officers seized more than 200 bricks of cocaine at an industrial apartment in Tuen Mun, and raided a public housing unit in Sha Tin that was used as storage for drugs. An Indonesian woman was arrested.

Separately, police seized around 700 bags of heroin in an apartment in Jordan.

It is understood that before the heroin was delivered to Hong Kong, it was separated into 12-gram packs and wrapped with foil and tape and hidden on the bottom of skin care products.

Five of the seven arrestees were aged between 25 and 32, police added.