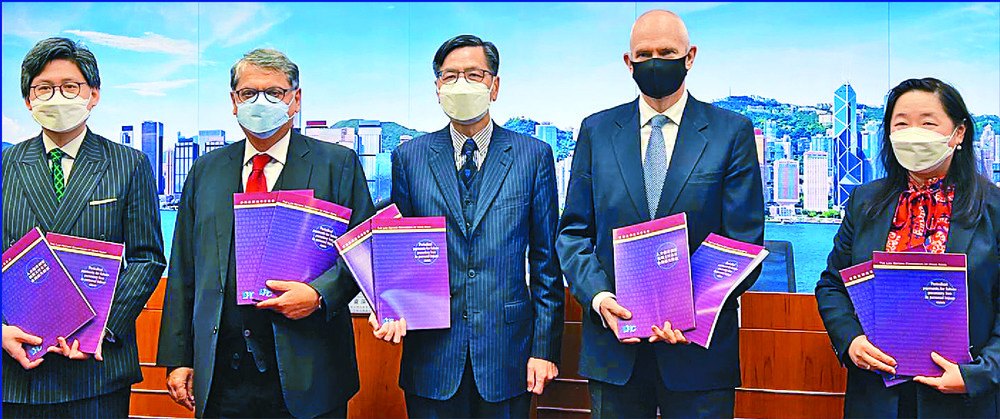 Bigger say for courts in injury cases proposed
Courts should have the right to instruct personal-injury compensation to be paid in installments, the Law Reform Commission has suggested.
The commission unveiled its report on periodical payments for future pecuniary loss in personal-injury cases yesterday.

The 108-page report came with a proposed bill and eight suggestions, which were made after a subcommittee ended public consultations in April 2018, and further studies on overseas laws in Britain, Ireland and the United States.

But a periodical payment order will only apply to those suffering from permanent disability and requiring long-term care and assistance in daily living.

Under the current law, the court awards one-off compensation in personal injury cases, to cover the victims' future possible losses.

But such practice has been criticized as being "imprecise and unscientific" because the amount is usually quantified by a multiplicand model established in previous court cases.

"Assessing a 'once and for all' lump sum award is a difficult task for courts as any assessment of damages for future pecuniary loss must consider what a plaintiff might have earned but for the injury, the earning capacity of the plaintiff after the injury, and any additional expenses incurred following the injury," the report said.

The commission proposed a new law to empower courts to make periodical payment orders to cover all losses, including the costs of care and accommodation, and the installments will come with an interest rate linked to Hong Kong's consumer price index.

Raymond Leung Wai-man, chairman of the commission's Periodical Payments for Future Pecuniary Loss in Personal Injury Cases Subcommittee, said the current practice does not take future inflation into consideration, which may result in either under or over compensation.

The report suggested the courts review the orders of compensation if the victims' conditions improve or take a turn for the worse.

Leung proposed only allowing two reviews - one to be requested by the victim and one by the claimant.

"If a man received a sum of compensation 10 years before hyperinflation, he may need to pay from his own pocket for pricier medical expenses because the compensation could not cover all of it," he said.

The commission suggested the order should be legislated as soon as possible and refinement made afterwards.