The Sandbox co-founder Sebastien Borget aims to build a decentralised metaverse outside the control of Big Tech as investors pour money into its NFT virtual land sales.
Big Tech firms could threaten an open metaverse, as their business models go against a decentralised internet where users own their digital assets, the co-founder of the blockchain-based video gaming platform The Sandbox said.

The Sandbox chief operating officer Sebastien Borget said his primary consideration right now is how to defend the metaverse against forays by Big Tech firms like Meta, the owner of Facebook, which recently changed its name to reflect commitment to the new trend. Chinese tech giants like Tencent Holdings and NetEase have also sought to capitalise on the trend.

It is more than just competition, the executive said, because the metaverse is about bringing down the old guard of the internet using decentralised technologies like blockchain and cryptocurrencies.

"Our goal is to build an open metaverse that can stand against what we call competition that is the Web 2.0 metaverses", Borget said.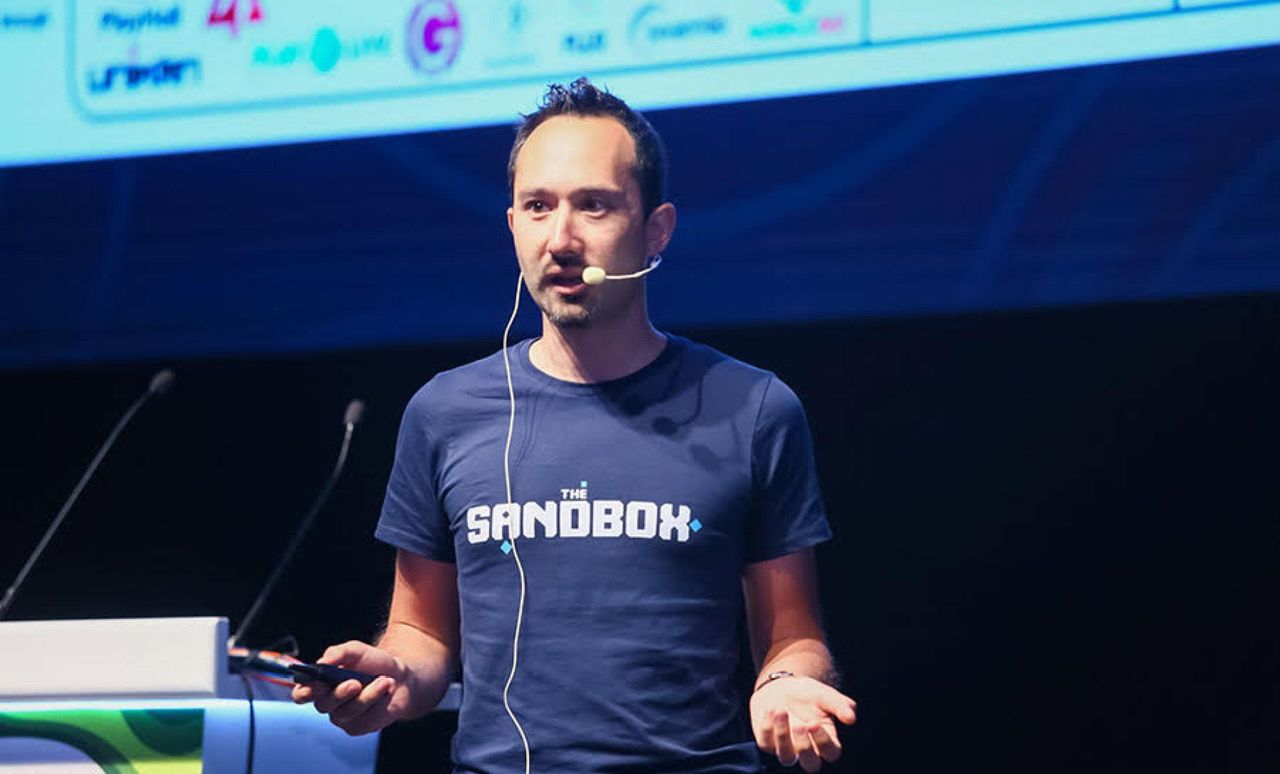 Sebastien Borget, co-founder and the chief operating officer of The Sandbox, says his main consideration right now is defending the metaverse from Big Tech companies like Facebook owner Meta.

The Sandbox, which launched its first metaverse alpha test in November, has quickly become one of the most talked-about start-ups in the industry.

The company closed a new round of US$93 million in funding last month, led by Japanese conglomerate SoftBank, making it the first investment into crypto assets for the SoftBank Vision Fund 2.

The South China Morning Post also has a partnership with The Sandbox, where it is looking to build experiences.

The platform's owner Pixowl was acquired by Hong Kong-based gaming unicorn Animoca Brands in 2018. Its transformation into a blockchain-based platform has made it the poster child of the so-called Web 3.0 movement, which advocates for a future internet based on decentralised, public blockchains.

The Web 3.0, a term coined by Ethereum blockchain co-founder Gavin Wood, seeks to disrupt Big Tech companies by moving away from the Web 2.0 era, which has given rise to web platforms that collect and monetise user data stored on central servers. The movement originated in Silicon Valley, but it has been gaining steam worldwide in recent months.

The metaverse is one of the hottest buzzwords in tech this year, as many consider it the next iteration of the internet that will see people interacting and trading in 3D virtual environments.

What it should ultimately look like remains hotly debated, but many crypto and blockchain enthusiasts believe Big Tech are the enemies of a decentralised metaverse.

"The way [Big Tech] projects the vision of creating the metaverse is really lacking diversity," Borget said.

"We don't think those companies can build something truly fun that's catered to the users because they've been so focused on their key business model and how to satisfy shareholders rather than satisfy users who own the asset, who own the governance of their own platform."

The Sandbox and other Web 3.0 start-ups claim that their platforms, unlike traditional conglomerates, are governed by a decentralised autonomous organisation (DAO), where users can propose and vote on changes to the platform. The Sandbox's cryptocurrency, called sand, holds voting power in addition to monetary value.

The Sandbox is seeing a groundswell of support from crypto enthusiasts. Over the past 12 months, sand's value has risen more than 9,000 per cent.

The Sandbox users are using cryptocurrencies to pay for properties and items in its metaverse that are also managed by a blockchain in the form of non-fungible tokens (NFTs). Like cryptocurrency tokens and other blockchain-based assets, NFTs are unique and secured using cryptography, allowing users to prove ownership.

This allows The Sandbox users to truly own properties in a virtual world, Borget said.

The Sandbox allows users to own their own piece of the metaverse by auctioning off virtual plots of land, and interest around the practice has taken the internet by storm.

Last month, one virtual plot in The Sandbox was sold for a record US$4.3 million. Since 2019, land sales on the platform have reached US$211 million, according to Borget, who said The Sandbox has 16,600 landowners and about 1 million registered accounts.

Digital land sales have attracted some high-profile investors. Adrian Cheng Chi-kong, the third-generation scion of Hong Kong conglomerate New World Development, personally invested in The Sandbox, according to a statement from his office last week.

Hype around the metaverse and NFTs is driving sales of other virtual items, as well. In one of the more remarkable sales, a virtual mega yacht was sold for US$650,000 on The Sandbox, making it the most expensive video game item ever sold outside of the virtual land plots.

For Borget, these sales represent empowered users in a Web 3.0 environment, which "is owned by the users and it is governed by the users".

"It should evolve to what the users want, which means we're able to not only add cool experiences, but have concerts, shows, galleries and museums," Borget said.

As big as 2021 has been for The Sandbox, Borget hopes to do even more in the coming year thanks to fresh funding from investors like SoftBank.

"Now we're starting to deploy that capital," he said. "Strategically, we are looking to acquire new game companies to grow our team from 130 people to 200 and more by next year."