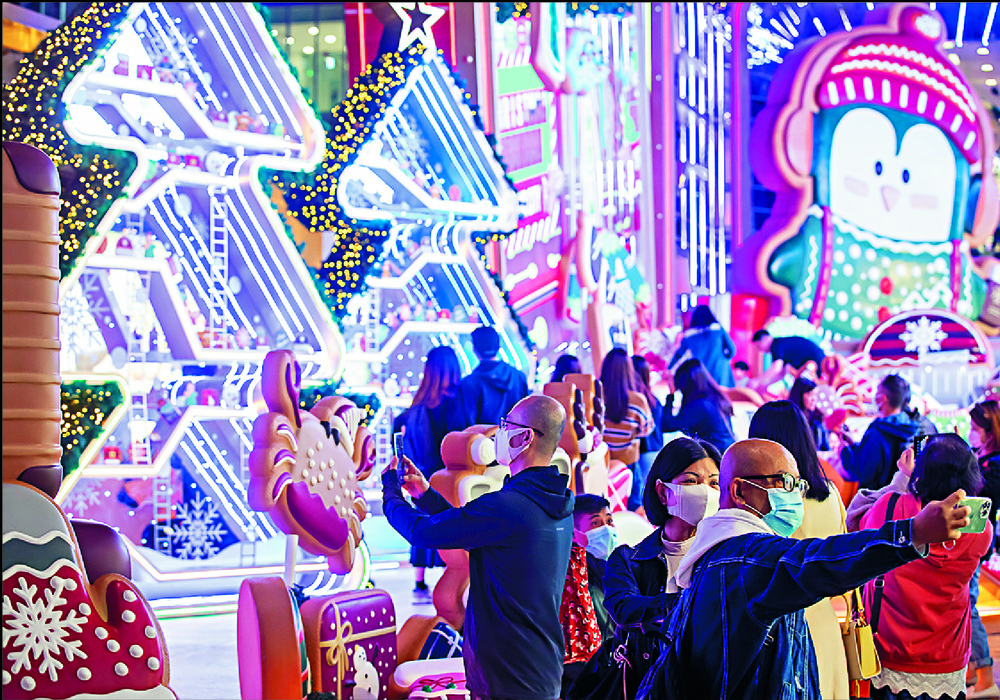 Big freeze sees tourism numbers worsen in second Covid year
Only 91,000 people visited Hong Kong last year, a 97.4 percent drop year on year, the Tourism Board has announced.
The majority of the inbound travelers visited to see family or out of necessity.

The board added that the number of leisure visitors remained close to zero.

According to its statistics, more than 65,000 visitors came from the mainland, down 97.6 percent compared to 2020.

There were just over 25,000 overseas travelers last year - a 97 percent drop.

But the number of visitors last month was higher than that in December 2020 due to the Return2hk and Come2hk schemes, through which more than 6,400 mainland visitors came to the SAR - up 167 percent compared to December 2020.

Tourism-sector lawmaker Perry Yiu Pak-leung told The Standard that the huge drop in tourist numbers was expected as the entire sector was in a "frozen" state.

"There were no tourists at all and the tourism sector was suffering," Yiu said. "We don't see any hope until the pandemic ends."

Yiu said the sector was not optimistic about tourism this year either as the cross-border quarantine-free travel with the mainland had still not been resumed.

"It was originally expected that the border with Guangdong could be reopened by the end of last year and the tourism sector was planning to resume business by the Lunar New Year," Yiu said.

"However, with the fifth wave, we do not think the border can be reopened in the first half of this year."

Even if the border is reopened, the travel business won't be able to resume as quickly, Yiu said.

The tourism sector relied on local tours last year, including green lifestyle local tours, spend-to-redeem local tours and "cruise to nowhere" trips.

"But we cannot always rely on the local market because local travel is only a small part of our travel business. The help provided by local tours is very limited," Yiu said.